'90 Day Fiancé': Rosemarie Vega Launches YouTube Channel With Advice For Single Moms, Draws Support From Big Ed's Critics
Rosemarie Vega, a young single mom from the Philippines who goes by Rose, and her much older American boyfriend—Ed Brown, or "Big Ed"—quickly became one of the best-known, and most tumultuous, couples on this season of TLC's 90 Day Fiancé: Before the 90 Days.
While fans wondered at first if 23-year-old Rose might be using Ed, his harsh treatment of her quickly changed viewers' minds. 54-year-old Ed's criticism of Rose's breath (a problem she said was caused by an ongoing medical issue, a stomach ulcer) and her unshaved legs, as well as his insistence that she get an STD test while refusing to do so himself, raised eyebrows among many fans.
What's more, Ed lied to Rose about wanting another child and his desire to get a vasectomy—leading her to leave him alone at their hotel on the most recent episode of 90 Day Fiancé.
Rose has been active on social media throughout the season. She even launched her own YouTube channel, sharing her first vlog on May 4. In the video, "Get to Know Me," Rose opened up about her hobbies and dreams, as well as her relationship with her young son, four-year-old Prince.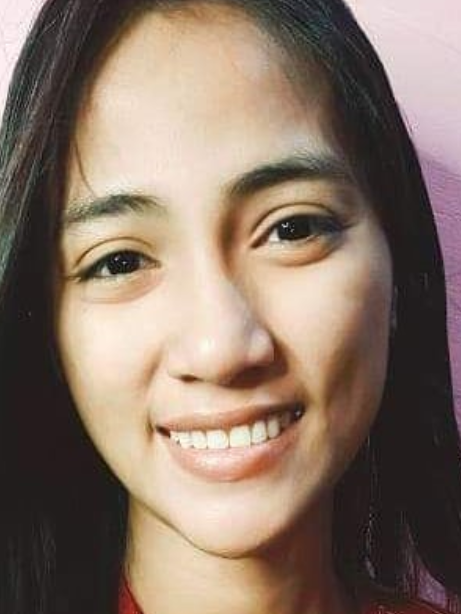 Rosemarie shared her first vlog on her new YouTube channel
On May 4, Rose released her first-ever vlog on YouTube, titled "Get to Know Me." She answered common fan questions and spoke in her first language, captioning the video with her English translation.
"For this video, you all will know me better for who [I really am]," Rose announced as the video began. "I will answer some of your questions about me."
The 90 Day Fiancé star then introduced herself, calling herself a "proud Filipina" from Caloocan City.
As for what makes her happiest, Ed's girlfriend (or possibly ex-girlfriend at this point) said there was no question: Her son, Prince, was everything to her. "The only one that makes me happy is none other than Prince," she gushed, adding that he was "cute" and "lovable" and was now in Kinder A (the equivalent of preschool in the U.S.).
And despite Rose's clear—and justified—frustrations with Big Ed on the show, she said she preferred to stay "positive" about most things in life. In fact, the 90 Day Fiancé star said her favorite activity was to read motivational quotes in order to shift her mindset towards optimism.
The '90 Day Fiancé' star opened up about motherhood and her goals for the future
Rose's future goals all center around a better life for her son. The 90 Day Fiancé star explained that she wanted to "give him everything" and do her very best for him. She added that she didn't know exactly how she would give Prince a better future, but it was her greatest hope. "Anything that I can do as his mother, I will do it," she declared.
She also gave some encouragement to other single moms out there who might be watching. "What I can advise to every single mom out there like me, I am proud [of] each and every one of you. I am very, very proud [of] you all," Rose shared. She added that, when she doesn't know what to do, she "trusts in God."
What's more, Rose revealed what she thinks it means to be a "strong woman and mother."
"For me, the definition of a strong mother is, no matter what happens, whatever trials that God will give to you, you will face it wholeheartedly, smiling…because you have your children [who are] relying on you, and you have your family that is believing in you," Rose explained. "That's why, in everything that is happening in our lives, let's always be positive and always be happy."
'90 Day Fiancé' fans flooded the comments with support for the young mom
Rose also took some time to reflect on what it was like to have so many supporters now—especially that she has stood up to Ed when he treated her poorly or put her down.
"I'm happy because there are so many people [who] love me, and mainly, I inspire a lot of people, but they don't know that I feel inspired as well…I hope that they will continue loving me, and I hope I can still inspire them," she said of her time on 90 Day Fiancé.
Fans couldn't get enough of Rose's positivity, especially in light of how Ed seemed to put down her culture, family, and way of life on the show. Viewers flocked to the YouTube video, which had already gotten over 60,000 views in just two days, to offer their support and encouragement for the young mom.
"Rose is living proof that money isn't everything when you have a strong loving family who supports you and a strong self-esteem and willpower," one fan commented under the vlog. "You definitely drove the bus you threw lying a** Ed under! Good for you!"
Many other commenters agreed, sharing that they thought Big Ed used Rose for her youth and beauty, in addition to a shot at fame on reality TV.
"The thing that makes me laugh is Ed & Shoulders used Rose to become 'famous' and now thinks he's God's gift," one critic wrote. "Little does he know 90% of his 'fans' are haters and are laughing at him. Whereas Rose is thriving and we're loving her 💕 He didn't think that being on tv would do Rose and her family good. His plan flopped. Wish you all the best Rose!"
Another 90 Day Fiancé fan encouraged Rose to move on with her life into a more loving relationship, writing: "This is so heartwarming and I'm quite happy for you Rose that you found a way to use your fame into something good. I hope you find a deserving man for you and complete that dream of yours of having a family!"
The 90 Day Fiancé star has been open about some of what she and her family have been through in the past. At the end of the video, Rose revealed that she plans to create more content and share more behind-the-scenes information about her life—and her time with Ed—in future YouTube videos.