'90 Day Fiancé': Russ Mayfield Says He 'Chose Wisely' While Sharing a Selfie With His Wife Paola Mayfield
There are many fan-favorite couples in the 90 Day Fiancé franchise, and some fans can't get enough of Russ and Paola Mayfield. They've been a part of the franchise since the very beginning, and they each have a fan following on social media.
Russ recently shared a must-see selfie of himself and his wife, Paola, who is by his side. We have all the details fans will want to know about it.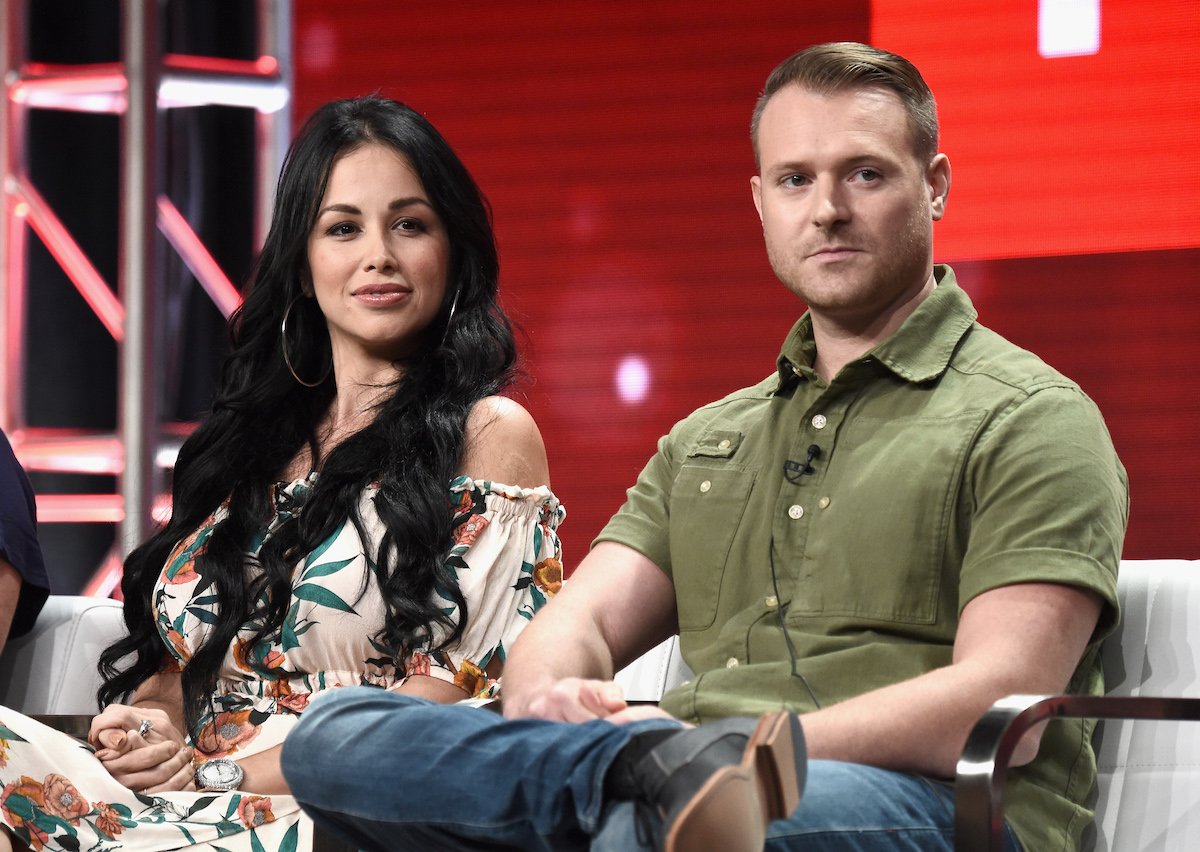 Russ and Paola Mayfield from the '90 Day Fiancé' franchise
How did Russ and Paola actually meet? It went down when Russ was working in Colombia as an engineer in the oil industry. He was invited to a party, which is where he met his future wife, who lived in Colombia at the time. The couple moved to Oklahoma, where Russ is from. They were married in 2013, and they have a son together named Axel, who was born in 2019. The family currently lives in Miami, Florida.
Paola recently celebrated her 34th birthday on May 14, 2021. She has taken up a new profession as a professional wrestler, and she had her first match on May 1st in Hialeah Gardens, Florida.
Which '90 Day Fiancé' shows can fans see Russ and Paola Mayfield in?
RELATED: '90 Day Fiancé': See the New Trailer for Upcoming Spinoff '90 Day: Foody Call'
Russ and Paola have been in a variety of spinoffs in the franchise. Their first memorable appearance was in season 1 of the original 90 Day Fiancé. They can also be seen in seasons 1 through 4 of Happily Ever After, as well as in episodes of Pillow Talk and Self-Quarantined. Plus, viewers can watch them in a discovery+ exclusive series called Love Games, as well as a new discovery+ spinoff called 90 Day: Foody Call, premiering on Saturday, May 29, 2021.
Russ Mayfield says he 'chose wisely' while sharing a selfie with his wife, Paola Mayfield, from the '90 Day Fiancé' franchise
Both Russ and Paola have been known to share posts on their social media accounts. They both have impressive followings, with Russ having 353,000 followers and his wife with 1.1 million. Fans who follow them can stay up to date on the couple through their social media posts.
Russ recently shared a sweet selfie with his wife on May 20, 2021. In the shot that he tagged his wife in, Paola wears a white crop top with her orange hair back. She has an arm on Russ' shoulder as he smiles while wearing a white shirt and a green hat next to his wife. They are outside for the memorable shot.
Russ captioned the post on Instagram: "I chose wisely 😏." His wife commented saying, "Like your words 😛." Over 7,900 people liked the post, and over 100 people commented on it.
It's always nice to see moments like this in the lives of our favorite 90 Day Fiancé cast members. We'll have to see what's next for Russ and Paola Mayfield as time goes on.