'90 Day Fiancé': Russ Mayfield Shares Epic Throwback Photo of Himself and His Wife, Paola Mayfield, From 10 Years Ago, Fans React
Russ Mayfield from the '90 Day Fiancé' franchise recently shared a throwback photo of himself and his wife, Paola Mayfield, on her birthday. Fans reacted to it.
Paola Mayfield from the 90 Day Fiancé franchise just celebrated her 34th birthday. Her husband, Russ Mayfield, shared an epic throwback photo from the past of the two of them from 10 years ago for the occasion, and it's a must-see for fans. What are fans saying? We have all the details.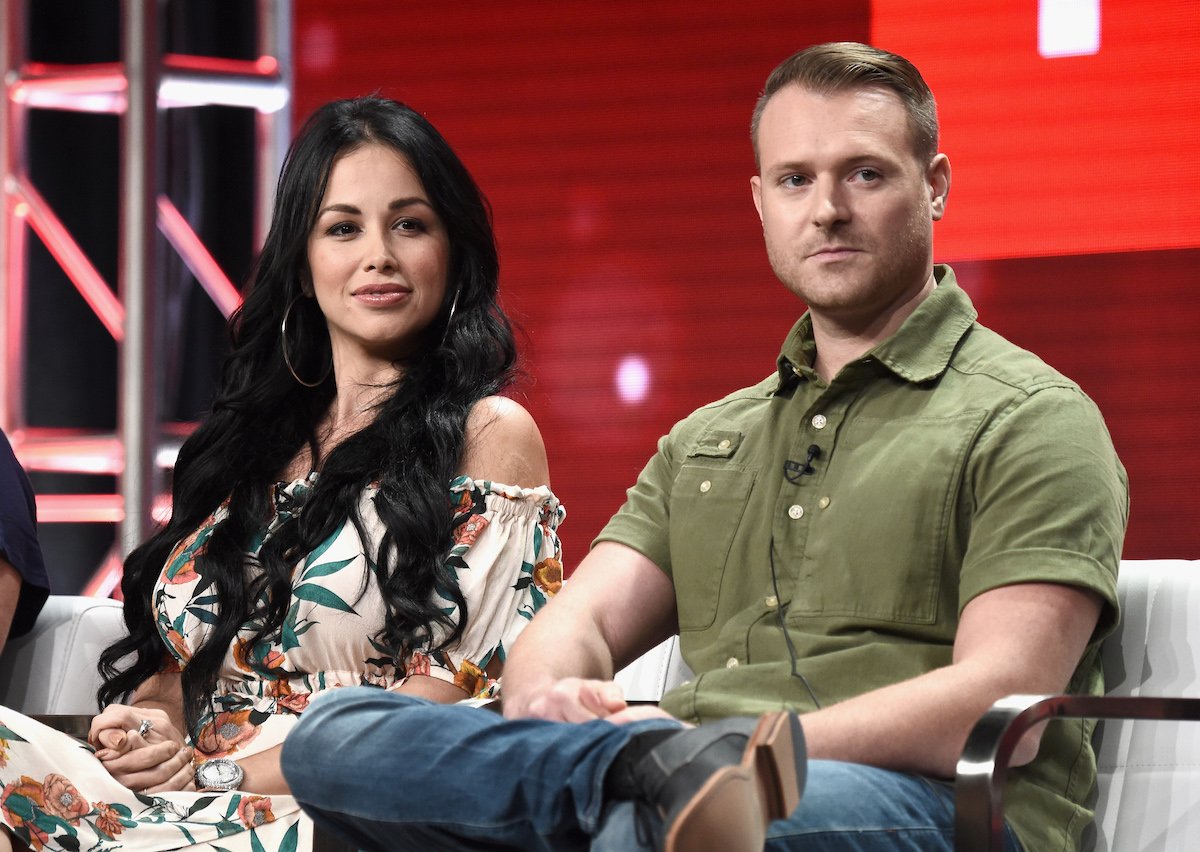 Russ and Paola Mayfield from the '90 Day Fiancé' franchise
How did Russ and Paola Mayfield meet? It happened when Russ was working in Colombia as an engineer in the oil industry. He was invited to a party, and that's where he met Paola, who lived in Colombia at the time. The couple settled in Oklahoma together, where Russ is from. They were married in 2013, and they have a son together named Axel, who was born in 2019. The family currently resides in Miami, Florida.
Which '90 Day Fiancé' shows can fans watch Russ and Paola Mayfield in?
The couple is in a number of shows in the franchise, including in season 1 of the original 90 Day Fiancé. They can also be seen in seasons 1 through 4 of Happily Ever After, as well as in episodes of Pillow Talk and Self-Quarantined. They are also in a discovery+ exclusive series called Love Games, as well as a new discovery+ spinoff called 90 Day: Foody Call, premiering on Saturday, May 29, 2021.
Russ Mayfield shares an epic throwback photo of himself and his wife, Paola Mayfield, from 10 years ago
Paola turned 34 on May 14, 2021, and her husband shared an interesting photo from the past that day. It's from 10 years ago back in Colombia according to Russ. He said it's one of their first photos together, and it's actually from her "birthday celebration 10 years ago."
Paola has her long dark hair covering some of her face and down her back as she smiles for the camera in a purple, beige, and orange dress. Her future husband stands beside her in a blue patterned shirt with a smile on his face. They both have a drink in their hands in the moment from the past.
Russ captioned the post on Instagram: "This was one of our first photos taken together for your birthday celebration 10 years ago in Colombia! Today, Axel and I are so blessed to be celebrating your day together and wish you the merriest of birthdays!" He also tagged his wife in the caption.
Paola commented on the post saying, "I love you mi vida ❤️❤️❤️."
Fans react
Over 27,000 people liked the post, and over 300 commented on it. What are fans saying? Many seem to appreciate the epic throwback image.
"Oh wow! What a throwback, great couple ❤️ Happy Birthday 🎉," a fan said.
One fan thinks Russ and Paola "are so cute." "Omg 10 years. 🙌 You guys are so cute 🔥 happy bday ❤️," they said.
"Beautiful photo of a beautiful couple!! ❤️," another fan added.
A fan didn't know that Russ and Paola have been together as long as they have. "10 years!!" they said. "I had no idea you have been together for that long! #myfavoritecouple 🤍."
"You guys were so young together here oh my goodness but like a fine wine… Better and better every day," a fan said.
Another fan thinks they "look so different." While another fan added, "Lovely picture! Happy birthday!!! 👍🤗🎉🎂🎈🎁🥂🍾."
Many fans seem positive about the post. It's always nice to see throwback moments like this from the past. Hopefully Paola had a great birthday with her family.