'90 Day Fiancé' Season 8: Meet the Couples Ahead of the Premiere
As the year comes to a close, there is still some new content in the form of the original 90 Day Fiancé that is music to the ears of fans. Season 8 is coming, and it will be here before the end of the year. It's an exciting prospect, and one that couldn't be more perfectly timed.
When does season 8 of '90 Day Fiancé' premiere?
The all-new season of 90 Day Fiancé was announced on the official social media channels for the show, along with a trailer. Fans can expect to see the couples go through some major drama on Sunday, December 6 at 8 p.m. E.S.T.
Tarik and Hazel
So, who are the new couples? It turns out three of them will be familiar to fans, and four will be brand-new. Tarik and Hazel, from season 3 of 90 Day Fiancé: Before the 90 Days, will be back, and this time Hazel is coming to the United States to be Tarik's wife. She intends to bring her son over as well. She also reveals to Tarik that she's bisexual, and she wants a girlfriend to join their situation.
Rebecca and Zied
Rebecca and Zied, from season 3 of Before the 90 Days, are coming back as well. Rebecca is working a lot at a new job to be able to support her soon-to-be-husband. However, there's one more step to get through in the K-1 visa process, and that's the interview. They try to climb the same hurdles as last time that include their different cultures and beliefs, so you know it's going to be interesting to say the least.
Mike and Natalie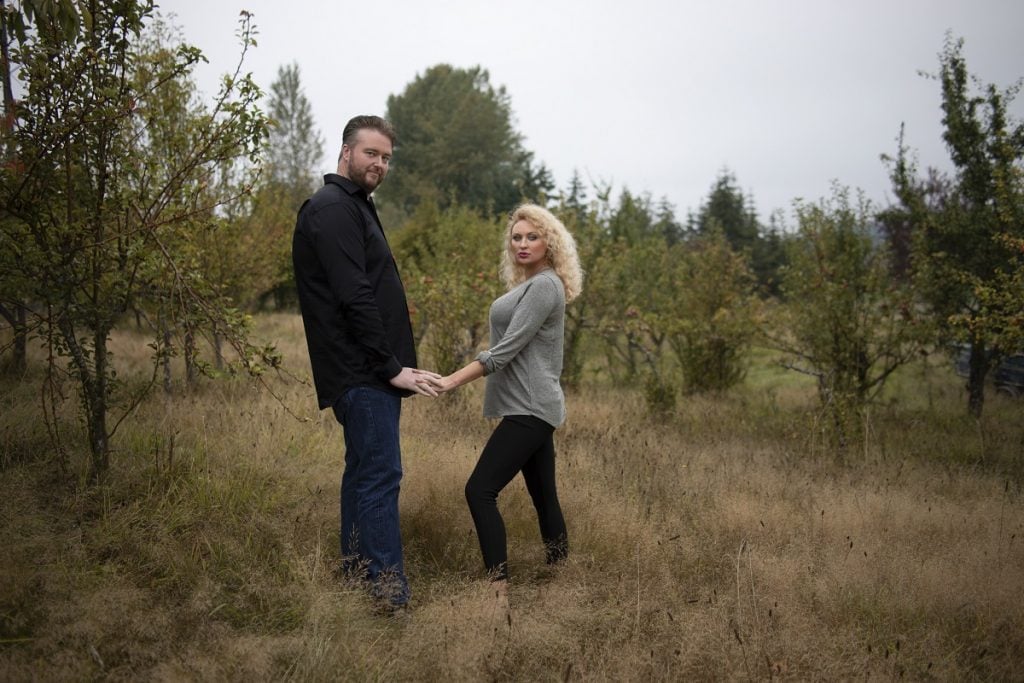 Mike and Natalie, from the original 90 Day Fiancé season 7, will also return, and Natalie will learn that she must move to the U.S. with a countdown of 20 days. Mike tries to wrap his head around the speed of the process as they adjust to this new situation. Will they be ready to say "I do" with their previous issues?
Brandon and Julia
RELATED: '90 Day Fiancé': Why Angela Deem Makes Michael Ilesanmi Sleep in His Car After a Heated Argument
There are new couples to add to the mix as well. Brandon is from Virginia and Julia is from Russia, and they will also be highlighted this season. They met in a rather strange circumstance – Julia was dancing as a go-go dancer, and Brandon's friend decided to video chat with him so they could meet, and that's it all started. But they have stark differences, and the two will be moving in with Brandon's parents after meeting only twice. Will she help out on the farm as the family hopes she will?
Andrew and Amira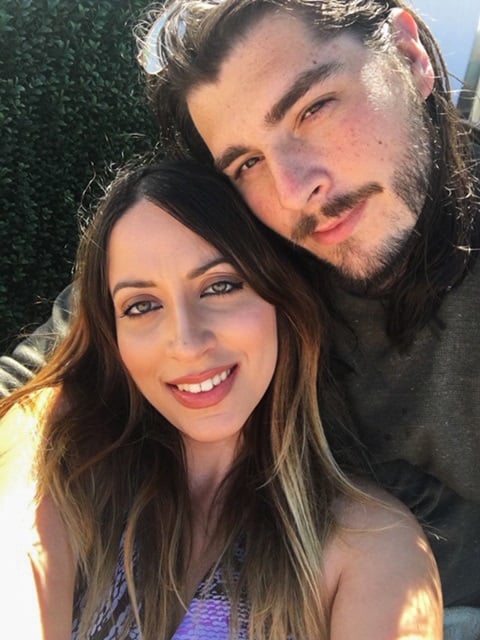 Andrew, from California, and Amira, from France, will be a part of season 8 as well. They met on a dating website, and have only seen each other once in Las Vegas before. They'll struggle to bring Amira to the United States despite their approval through the K-1 visa, during the coronavirus (COVID-19).
Jovi and Yara
Jovi is from Louisiana, and his fiancé is Yara, who is from Ukraine. Jovi met Yara through a travel app, and only six months after meeting, Yara was pregnant, and Jovi soon proposed. Then Yara had a miscarriage, which brought them closer. The couple now prepares for Yara to come to the United States, but Jovi's mother is concerned about how Yara will assimilate into Jovi's life.
Stephanie and Ryan
The last couple is Stephanie, from Michigan, and Ryan, from Belize. Stephanie works hard with her spa businesses, and she met Ryan on a beach in Belize while vacationing there. She takes care of expenses for both Ryan and his family. Despite that, she's also worried about Ryan's flirting, and it's something they don't see eye to eye on. Stephanie's family is concerned about Ryan's motives, which sounds like it will cause a lot of drama.
There is a new trailer for season 8
The new trailer for season 8 does not disappoint. In the clip, Tarik waits for Hazel at the airport, where he greets her with flowers and gets teared up.
In another moment, Rebecca and Zied are together, and she puts a temporary tattoo on his arm. "Welcome to America," she says.
One of the new couples, Jovi and Yara, will clash over Jovi's alcohol consumption. "You're alcoholic," Yara tells him.
"Shut up," Jovi responds.
Mike and Natalie are still having problems, which doesn't bode well for their future. She's asked why she hasn't unpacked her suitcase yet, and she says, "Because me and Mike fighting."
Tears will be shed, and there is a ton of drama to go around. Season 8 can't get here fast enough. We'll have to wait and see how it all plays out.