'90 Day Fiancé' Season 8: Which Couples Actually Get Married?
Major Spoilers! Which '90 Day Fiancé' season 8 couples are still together and which ones actually made it down the aisle?
Season 8 of 90 Day Fiancé brought back some familiar faces while also introducing some new ones to the franchise. Each couple in TLC's flagship series had their own issues and conflicts coming into the season.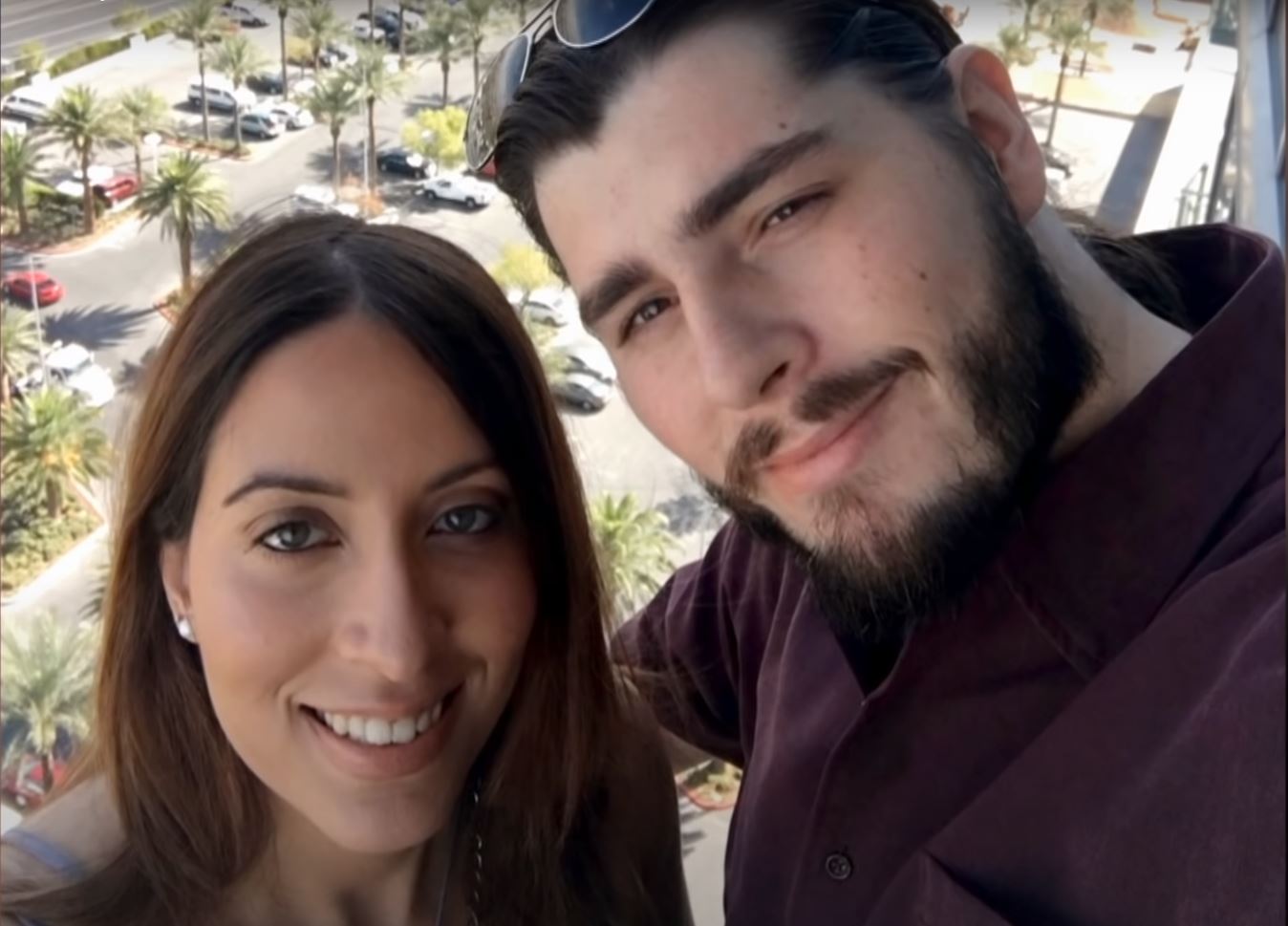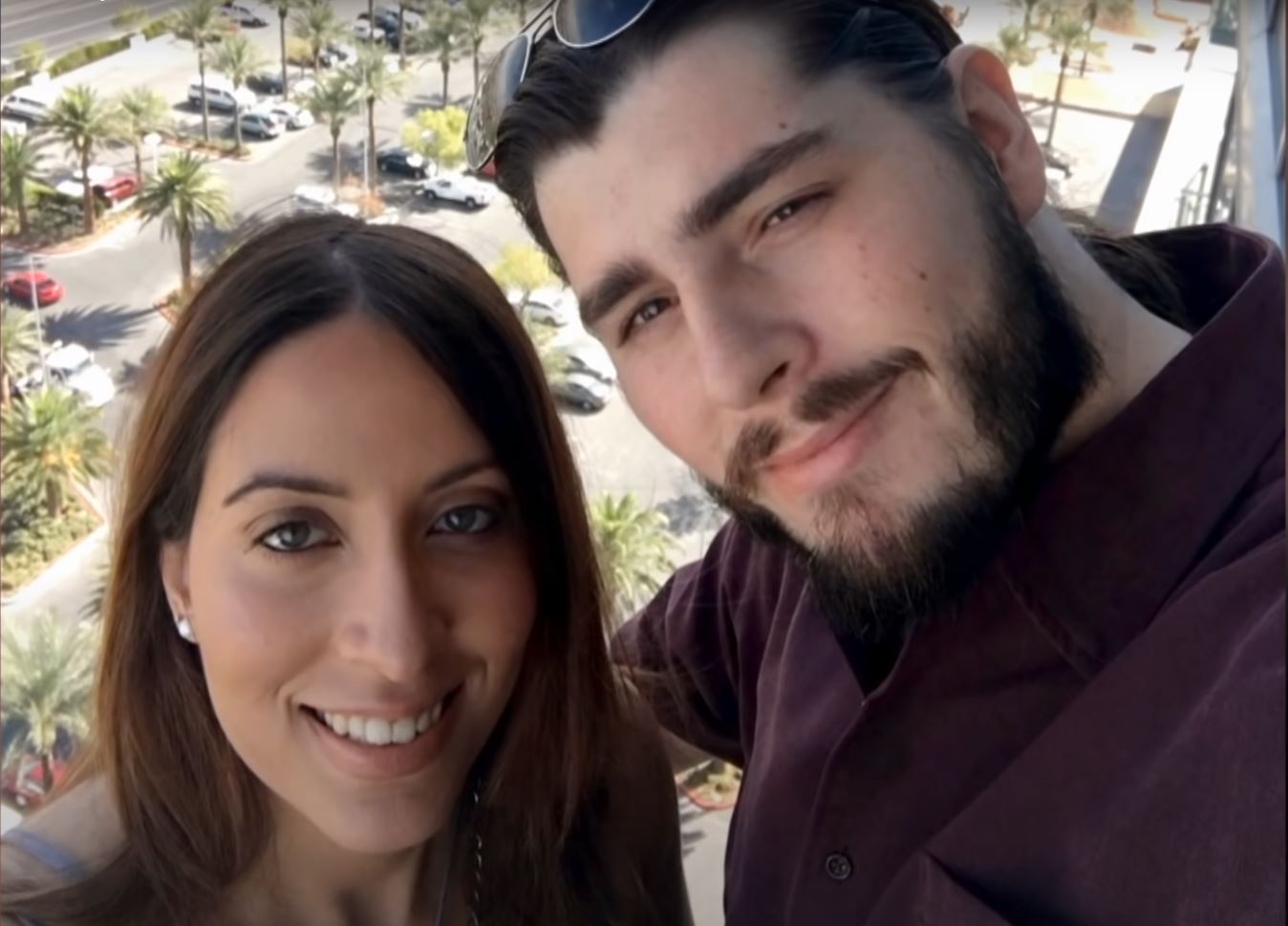 And, there's been plenty of drama, fights, and tension during the 90 days they have to plan their respective weddings. So much so that not every couple made it down the aisle. Which season 8 couples actually got married? Keep reading to find out.
Warning: Major 90 Day Fiancé Spoilers Ahead!
Rebecca Parrott and Zied Hakimi
After getting engaged on season 3 of Before the 90 Days, Rebecca and Zied started the K-1 visa process. However, the couple faced some serious issues. Rebecca and Zied clash over religious beliefs, there's a big age gap between them, and she's even voiced her concerns about being scammed.
Still, Zied joined Rebecca in the United States for season 8 where they documented the days leading up to their wedding day. Zied put pressure on Rebecca to get married before Ramadan started on April 23, 2020. And, she apparently agreed.
Rebecca and Zied tied the knot on April 19, 2020. Their social media activity indicates that the couple is happy together and very much in love.
Brandon Gibbs and Julia Trubkina
Brandon has spent a lot of money on his relationship with Russian go-go dancer Julia. After he proposed in Iceland, his financial situation forced him and his fiancé to live with his parents and work on their farm. Julia, however, has dreams of her and Brandon living in their own apartment where they can sleep in the same room.
When the couple announced their plans to marry on May 9, Brandon's mom Betty demanded they change the date because it was too close to Mother's Day. Betty also overstepped her bounds by insisting Julia get on birth control.
According to their social media activity, it appears that Brandon and Julia are still together. It's not clear if they are married, but it's very likely. Julia and Brandon are still living together in the United States. If they weren't husband and wife, Julia would be back in Russia.
Jovi Dufren and Yara Zaya
Jovi thought he was just gonna hookup with Ukraine native Yara when they first met. But, a romance blossomed instead. The couple started traveling the world together, and when she got pregnant he proposed.
Yara ended up losing her pregnancy, but the experience brought her and Jovi closer together. Still, Yara and Jovie are extremely different people with different approaches to life. This has caused some conflict, and they are learning to compromise.
It appears they've made some serious progress because the couple obtained a marriage certificate in Las Vegas on February 13, 2020. According to In Touch Weekly, the couple tied the knot that same month. And, rumor has it that the couple recently welcomed a baby girl.
Tarik Myers and Hazel Cagalitan
Tarik and Hazel met in person on season 2 of Before the 90 Days, and that's when Tarik proposed. However, when the couple planned to return to the United States and apply for Hazel's K-1 visa, she had to leave behind her 8-year-old son, Harry.
Harry stayed with his dad in the Philippines, and Hazel adopted the role of stepmom of Tarik's 8-year-old daughter, Ari. But Tarik and Hazel aren't just a blended family. They are also the first polyamorous couple on 90 Day Fiancé.
Hazel is bisexual, and they've been exploring the idea of Hazel bringing a girlfriend into the relationship. It's not clear if Hazel and Tarik are married, but they are definitely still together.
In December 2020, Hazel posted some pics with Tarik. In the caption, she wrote, "Haters don't hate hate, haters hate LOVE."
Since Hazel is still in America, chances are she and Tarik are married because her K-1 visa period expired long ago.
Andrew Kenton and Amira Lollysa
Andrew, a daycare worker from Roseville, California, had a difficult time getting his French fiancé into the United States before her K-1 visa expired due to the pandemic. Luckily, they found a loophole among the European travel ban.
Amira flew to Mexico and self-quarantined for 14 days. Then, she attempted to cross the U.S.–Mexico border, but she ended up detained in customs. As her visa was close to expiring, things didn't look good.
At this point, it's unclear if Andrew and Amira were able to tie the knot. However, in November dropped a hint on Instagram. When he posted a series of pics that seemed to indicate he was on vacation with someone special, one fan guessed that he was on his honeymoon.
Andrew replied, "You were the first to recognize Brazil ! Great job! But no honeymoon here. You'll love this season and it's many unexpected surprises. it'll be a bit of a wait to see us, our first episode is Dec. 20."
He later added, "This trip is not what you think, no spoiler here, you are going to love the trainwrecks this season!"
Natalie Mordovtseva and Mike Youngquist
Natalie and Mike first appeared in season 7 of 90 Day Fiancé. But when they began season 8 they were not in a good place. Natalie wasn't ready to say she was in love with Mike in the season 7 tell-all. But by season 8, her visa was approved and it was time to move.
But Natalie had only 20 days to move to the states after receiving her visa. And both her and Mike had doubts about moving too fast. Still, they decided to take a chance. But it ended up leading to major drama and fans thought Natalie and Mike were doomed.
Not so! Mike and Natalie worked things out somehow and they did get married. Starcasm obtained a local newspaper clipping that shows Mike and Natalie's wedding announcement in March 2020.
Stephanie Davison and Ryan Carr
Stephanie is a 52-year-old businesswoman who never had a serious relationship before meeting 27-year-old Ryan in Belize. They quickly connected, and she thinks he is the one. She started to support Ryan financially. And the self-described cougar hoped that when Ryan came to America that their fights about his flirting would stop.
Stephanie and Ryan have been dating long-distance for three years, with plenty of breaks. Even though they got engaged, Stephanie hid the fact that she slept with Ryan's cousin after she dumped him for "talking" to three girls.
Did she ever come clean? Did they get married? It's not clear if they made it down the aisle. But, it doesn't look like it. Ryan isn't active on social media. And there are no images of him on Stephanie's pages. There's also been no sign of a marriage certificate.
New episodes of 90 Day Fiancé air Sunday nights on TLC.