'90 Day Fiancé' Season 9: Bilal Threatens to Leave Shaeeda on the Side of the Road
A new '90 Day Fiancé' Season 9 sneak peek clip shows Bilal threatening to kick Shaaeda out of the car after she got 'aggressive.'
Bilal and Shaeeda will have another disagreement over pranks and jokes in the newest episode of 90 Day Fiancé Season 9 on May 22. In a new preview clip, the couple is seen going for a drive on the highway, where they argue over a booger joke and Shaeeda's "aggression." Check out the video below and read more about Bilal and Shaeeda's argument.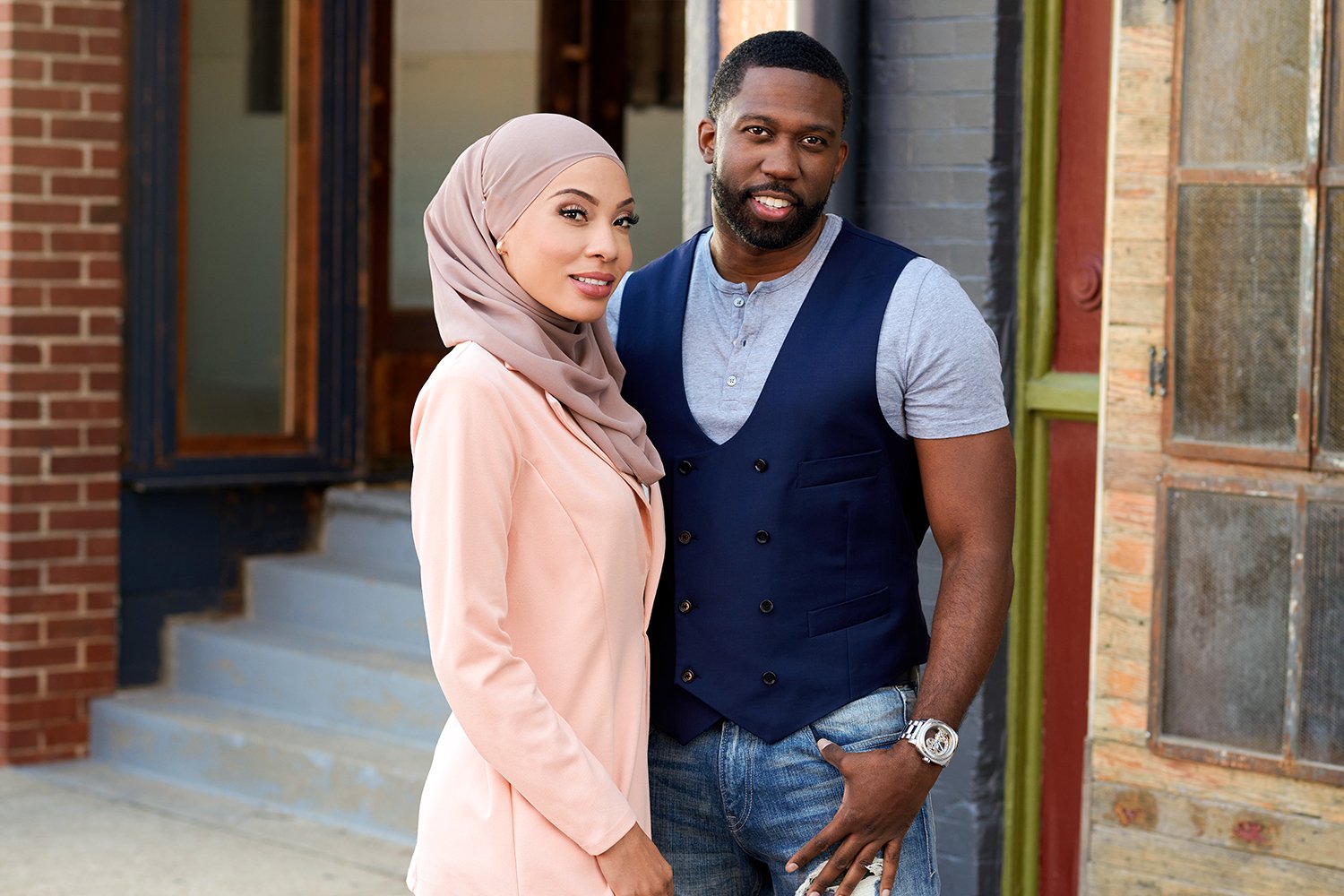 '90 Day Fiancé' Season 9 couple Bilal and Shaeeda bicker over a booger joke in a new clip
In a preview clip first shared by E! News, Bilal and Shaeeda head out to meet Bilal's ex-wife, Shaida. At first, the two have a serious discussion about how nervous Shaeeda feels about meeting Shaida for the first time. In a confessional, Shaeeda admits that Bilal often "lectures her" about various things and says Bilal thinks she's "overreacting" about Shaida. Back in the car, Bilal argues that he can't tell Shaeeda how to feel.
Then, seemingly attempting to lighten things up, Bilal tells Shaeeda she has a booger in her nose and she should get it out. His fiancée insists she doesn't actually have a booger. She tries to joke back, telling Bilal he has something in his teeth. However, Shaeeda also lets Bilal know that she doesn't think his jokes and pranks are very funny.
"I'm getting sick and tired of you pranking me about this booger in my nose," she says. "That's an American thing. That is not a Trinidad thing. That is not my type of humor."
Things heat up when Bilal threatens to kick Shaeeda out of the car
Next, Shaeeda leans over and gently smacks Bilal in the back of the head, but he doesn't approve.
"The environment I come from, we keep our hands to ourselves," he says as Shaeeda starts to grab his face.
Getting a bit more serious, Bilal tells Shaeeda to stop and asks if she's trying to make him crash the car. Shaeeda tries to justify her actions by saying that it's normal in her culture to playfully touch others.
"That's disrespectful where I come from," Bilal responds. "So keep your hands to yourself and watch your tone. Because I can literally pull over right now, and you'll be taking an Uber for the rest of the ride home."
Shaeeda can't believe Bilal would kick her out of the car over a "little tap." So, she's shocked when he actually pulls the car over.
In a confessional, Bilal admits that Shaeeda has been "aggressive" since coming to live with him in Kansas City, Missouri, and it's making him look at her differently.
"She's doing this as a joke, but it's a joke that I don't play," Bilal says.
Fans will have to wait until the episode airs to see if Bilal really does kick Shaeeda out of the car.
Shaeeda has trouble trusting Bilal after a controversial prank upon her arrival in the U.S.
Bilal and Shaeeda have already had trouble with pranks in the past. When Shaeeda arrived in the U.S., Bilal pranked her by taking her to spend a night in his dilapidated childhood home, leading her to believe that's where he currently lived. He said he wanted to test her loyalty and see if she would still marry him without his wealth. The prank led to an argument between the couple, as Shaeeda didn't have the reaction Bilal hoped for.
90 Day Fiancé airs on Sundays at 8 p.m. on TLC. Stay tuned to Showbiz Cheat Sheet for more updates.