'90 Day Fiancé' Season 9: What Does Emily Do for Work?
'90 Day Fiancé' Season 9 stars Emily and Kobe plan to raise their son together in Kansas, but will Emily head back to work? Here's more about her job.
90 Day Fiancé Season 9 introduces viewers to Kobe and Emily, who are ready to start their life together in the U.S. with their son, Koban, after two years apart. However, cultural differences and disagreements over parenting and money may cause trouble for the couple. Here's more about Emily and Kobe on 90 Day Fiancé, including how they met and what Emily has done for work.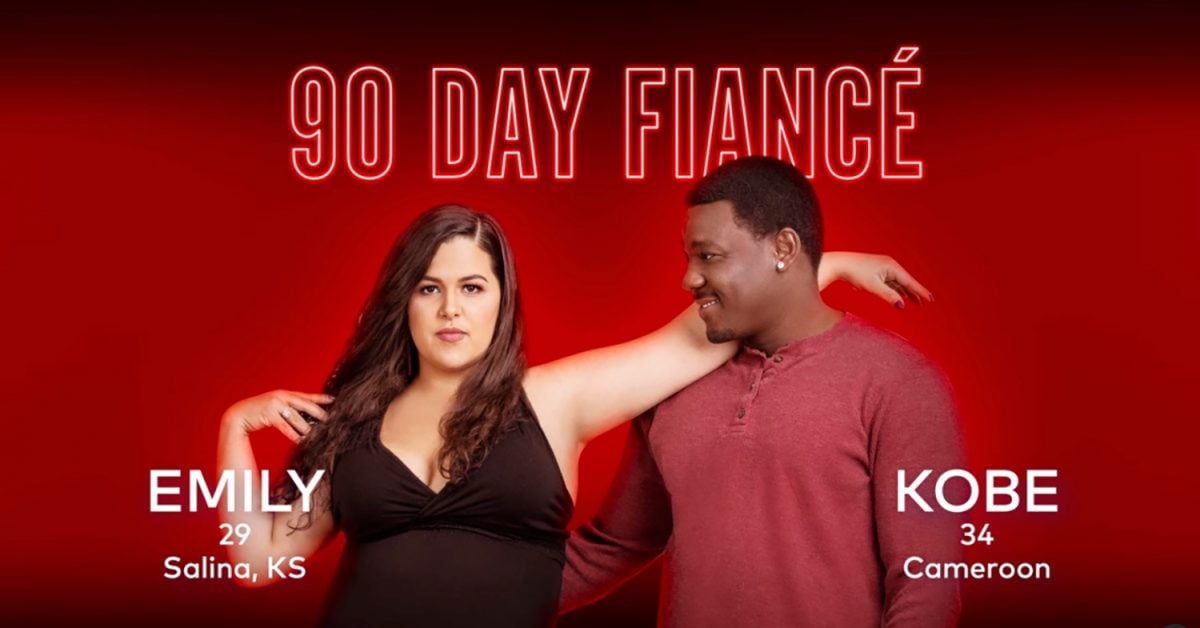 '90 Day Fiancé' Season 9: How did Emily and Kobe meet?
Emily, 29, and Kobe, 34, met each other at a nightclub in Xi'an, China. The two ended up spending a night together, and Emily admitted she wasn't looking for anything serious. However, their night turned into a whirlwind romance. After spending some more time together, Emily and Kobe got engaged. Not long after, she discovered she was pregnant with their baby boy.
Emily headed back home to Kansas, while Kobe went back to Cameroon and started working toward getting his K-1 visa. Unfortunately, the coronavirus (COVID-19) pandemic caused delays in the process, keeping Emily and Kobe separated for two years. Finally, Kobe made it to America to meet his son for the first time, as seen in a recent episode of 90 Day Fiancé Season 9.
'90 Day Fiancé' revealed a bit about Emily's work before and after meeting Kobe
Emily explained on 90 Day Fiancé that she landed a job as an English teacher in China while traveling the world, which was how she ran into Kobe. At the time, he had been working as an underwear model. When Emily got pregnant, she moved home to live with her parents and her sister in Kansas and worked as a nanny. However, taking care of Koban and preparing for Kobe's arrival in the U.S. became a priority.
As seen in the clip above, before Kobe's arrival, Emily discussed with her parents what their future could look like. Her father expressed concern about Emily's expectations:
"You're not going to have the wild life you had in China. He's going to have to be domesticated very quickly as far as being a dad, taking care of a crazy one and half year old. He's going to have to be a stay-at-home dad for a while."
Additionally, he warned Emily that he would support her and Kobe financially for six months. Her father had concerns that she would get pregnant again. She insisted that she had birth control but hadn't started taking it yet.
Emily's parents are concerned about Kobe providing for their daughter
In 90 Day Fiancé Season 9 Episode 5, which aired on Sunday, May 15, Kobe settled into Emily's home on his first day in America. The family sat down together for dinner, where they once again discussed finances. Emily's father warned Kobe that he should get a job, but his visa prohibits him from working until six months after his arrival in the U.S.
Many 90 Day Fiancé fans took to social media to comment on Emily's father's warning, noting that it should be Emily who gets another job.
"This WHOLE TIME, Emily's dad has said he's worried about Kobe being able to provide for his daughter. How about holding your daughter accountable and realizing this dude is moving from another country. It would be easier if she worked and he was a stay at home dad," one person wrote on Twitter.
"You're concerned if Kobe has a plan but not concerned if Emily has a plan??" another person asked.
90 Day Fiancé airs on Sundays at 8 p.m. ET on TLC. Stay tuned to Showbiz Cheat Sheet for more updates.