'90 Day Fiancé' Season 9: All About Jibri's Space Punk Band 'Black Serbs'
Here's everything to know about Jabri's band Black Serbs that gets wrapped up in '90 Day Fiancé' Season 9 drama.
On the April 17 episode of 90 Day Fiancé Season 9, audiences are introduced to Jibri, Miona, and his band, Black Serbs. Here's everything fans need to know about this futuristic space punk band wrapped up in this season's drama.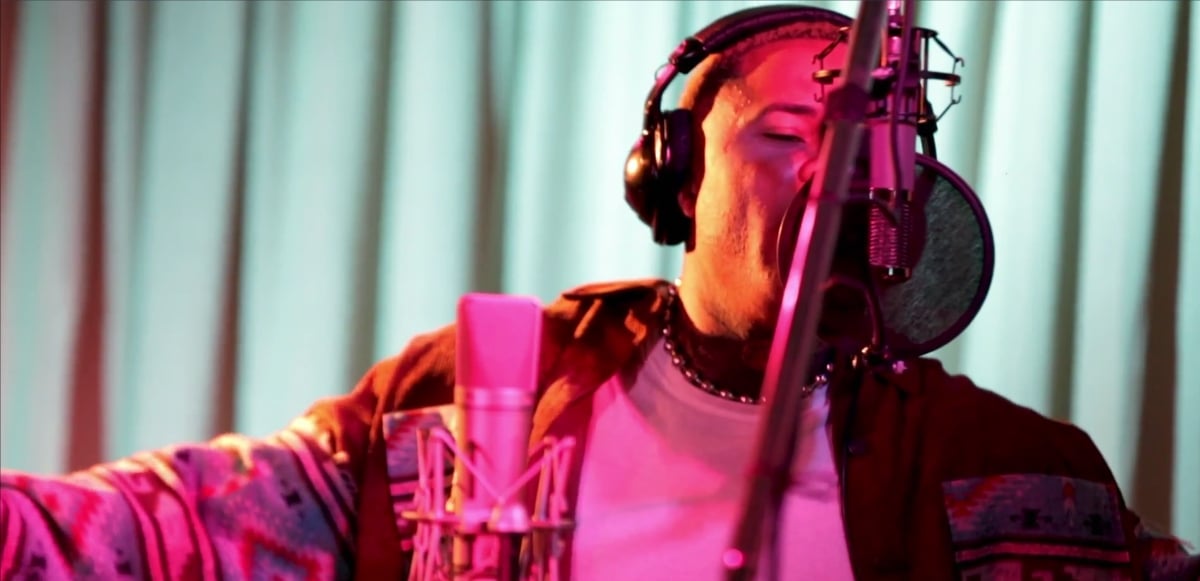 Jibri is the frontman of 'Blak Serbs'
In the premiere episode of 90 Day Fiancé Season 9, 28-year-old Jibri reveals that he's in a futuristic hip-hop/house band called Black Serbs. He said, "I've been making a lot of solo music lately. But also I'm the frontman for a band named Black Serbs."
Jibri explained, "Black Serbs is a wild group of young, hungry artists. We create space punk music, which is punk rock mixed with electronic hip-hop." Check out their music video for their song, "Charged Up" below:
The 90 Day Fiancé star opened up about the origins of Black Serbs. He said, "There would have never been the Black Serbs if I hadn't have met my high school best friend and bandmate, Daveed. He's a refugee from Serbia, and it really had a huge impact on me when Daveed took me there for the first time. It was life-changing."
Jibri explained that Serbia was the first country he had ever traveled to, which explains his love for the country. And he immediately fell in love with the people, the cuisine, and the culture. He explained, "I've been to Serbia over 10 times." During a tour in Serbia with Black Serbs, he met his fiancée, Miona, a Serbian makeup artist.
Where to follow 'Black Serbs' on Instagram
Jibri's band, Black Serbs is on Instagram as @blackserbs, where they have over 21k followers. The international band's Instagram feed consists of footage of their live shows, music videos, and behind-the-scenes photos. Check out one of their Instagram post below:
According to their Instagram bio, Jibri is the frontman, Daveed Dacho (@daveeddacho) does vocals alongside the frontwoman Brandi (@damnbrandi). And the band member, @spacecashmusic, does production and plays guitar. They released their debut album, Space Punk, in 2019. And they also released their single, Elevate Your Love, that same year.
Jibri fights with band members over Miona's involvement
In the preview for the upcoming 90 Day Fiancé Season 9, Jibri's childhood friend, Daveed, argues with Jibri about Miona's involvement in the band. Daveed tells Jibri, "Miona controls the relationship." She tells him, "I'm going to be his wife. I have his best interests always."
In the preview, Jibri defends his bride-to-be, saying, "No one's seeing the real Miona and everybody's judging her." Daveed reveals shocking news, "The band broke up 'cause of Miona."
Tensions are high in the recording studio. Jibri tells the cameras, "I am reaching my boiling point." He and Jibri begin fighting before the camera cuts away.
Could Miona coming to the US and marrying Jibri affect his music career? Either way, fans are excited to find out more about this electro-pop band and how they will play into this season's drama.
New episodes of 90 Day Fiancé Season 9 air Sundays on TLC and discovery+.