'90 Day Fiancé Season 9 New Couple Alert: Who Are Mohamed and Yvette?
'90 Day Fiancé' Season 9 premieres on apr. 17, 2022. This is what we know about Mohamed and Yvette, one of the six new couples on the show this season.
90 Day Fiancé Season 9 premiers on Apr.17 and stars six new couples and one returning couple. This gives fans new relationships to watch as they embark on their journeys in international relationships. Here's everything we know about the brand new couple, Mohamed and Yvette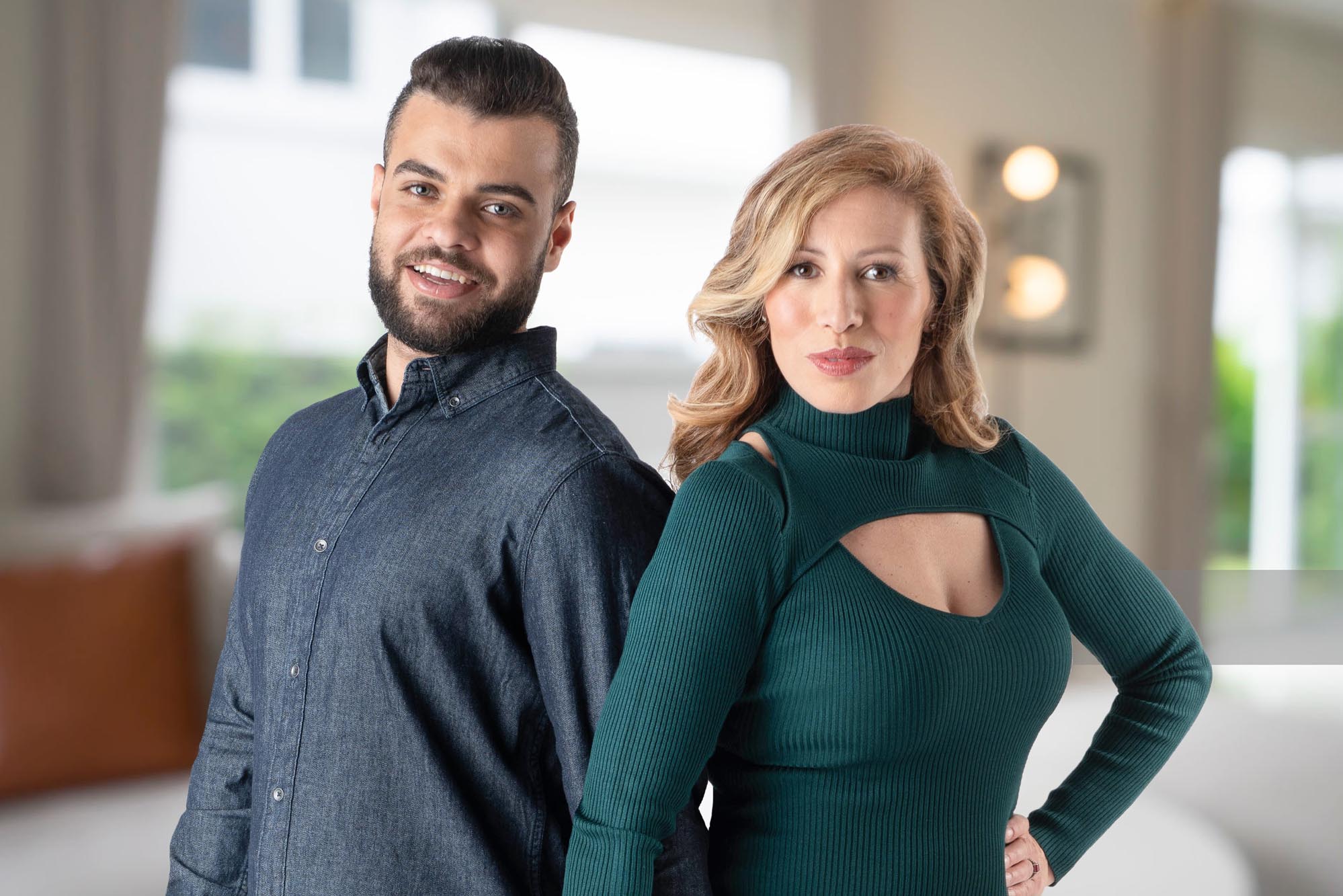 Who are Mohamed and Yvette?
90 Day Fiancé Season 9 star Yvette is a 48-year-old woman who hails from Albuquerque, New Mexico. With Mohamed at 25-years-old, this creates a 23-year age gap between the couple. The two began flirting on social media when Mohamed discovered Yvette's love for exercise and physical fitness. Yvette traveled to Egypt to meet Mohamed in person, and the pair ended up engaged. 
Yvette is the mom of a 12-year-old son with special needs from a previous relationship. This means Mohamed is actually closer in age to his future stepson than his future wife.
Fans saw Yvette get candid about her relationship with Mohamed in the '90 Day Fiancé' Season 9 trailer
The trailer for 90 Day Fiancé Season 9 shows fans clips about each of the couples' journeys on TLC's most popular reality television series. In one scene, Yvette gives some backstory on her and Mohamed's relationship.
She tells the cameras, "Mohamed was completely shredded. He's half my age, but he said he wanted to marry me."
The next scene shows Yvette and her friends at dinner. They ask questions about her relationship with Mohamed, including whether or not he was a virgin. Yvette answers yes, while her friends react in shock.
The cultural differences between Mohamed and Yvette prove to be a hurdle to overcome for the couple during '90 Day Fiancé' Season 9
Cultural differences between 90 Day Fiancé Season 9 couple Mohamed and Yvette seem to be the issue they struggle with the most. Mohamed's used to a much more conservative lifestyle for his wife, but Yvette feels as though he's trying to control her. As a single woman in America, she's used to a relationship that allows more freedom.
As the couple argues in the car during one scene from 90 Day Fiancé Season 9, Yvette says to Mohamed, "You told me, 'Oh, you're wearing a bikini. You're naked. I was not naked; I don't want to be judged." In an ITM with producers, she continues, "I'm a grown a** woman."
Mohamed tries to explain his reasoning to Yvette, "You are going to be my wife. Are you going to choose a bikini over me?"
Out of the new couples in the upcoming season, fans seem most excited for Mohamed and Yvette's relationship to play out in front of the cameras. Many viewers cited the age gap between the two as one of the main reasons they're excited about whether or not the couple lasts in the long run.
Where to find Mohamed and Yvette on Instagram
If fans are interested in snooping around before the season premieres, we can help. Fans are in luck when it comes to one-half of Mohamed and Yvette. Yvette currently doesn't seem to have an Instagram account, but viewers can find Mohamed under the user name @mo_ahmed55555. The Egyptian native's social media account highlights his love for fitness with several images featuring him working out.
90 Day Fiancé Season 9 airs at 8:00 p.m. EST on Sunday nights on TLC and streams the same day on discovery+.