'90 Day Fiancé Season 9 New Couple Alert: Who Are Miona and Jibri?
90 Day Fiancé Season 9 is right around the corner with six new couples and one returning couple. Here's everything we know about the brand new couple, Miona and Jibri.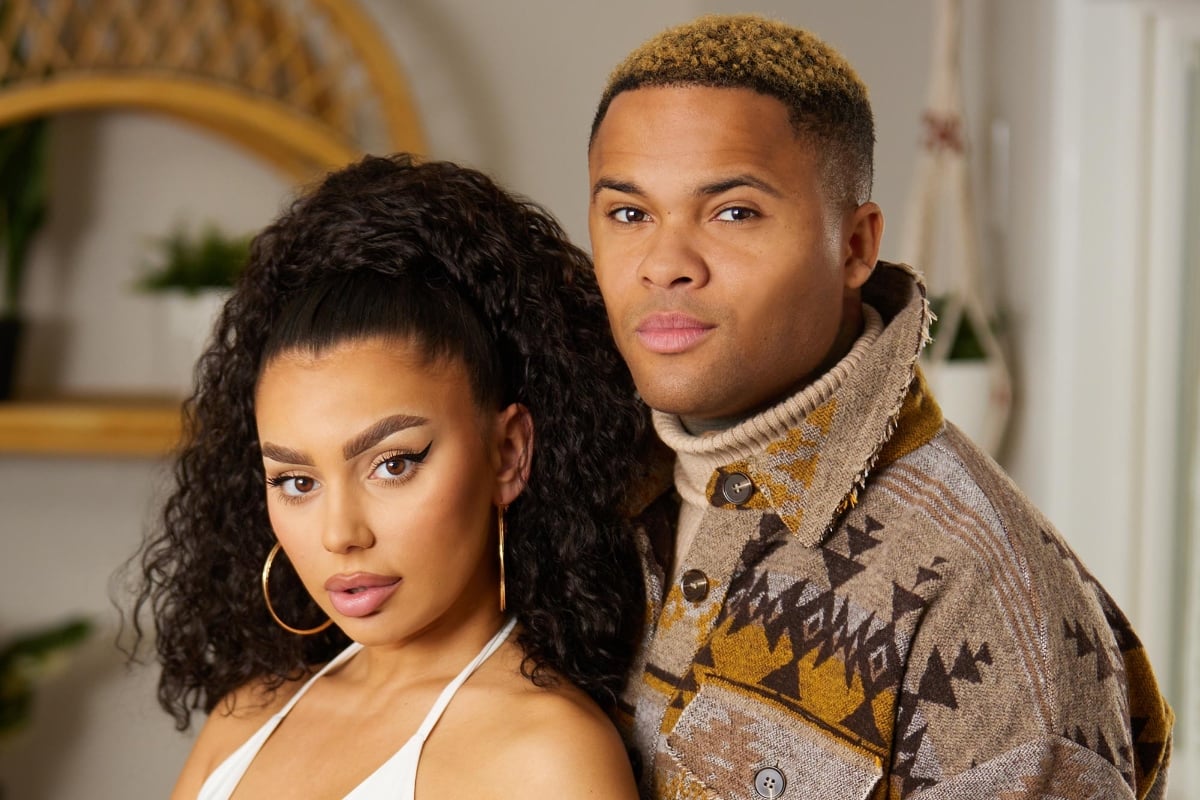 Who are Miona and Jibri?
South Dakota native, Jibri, a 28-year-old musician, went on tour with his band in North Serbia when he found the love of his life. During the concert, he noticed Miona in the crowd. She is a 23-year-old Instagram influencer and model. The two started dating, and they went on many trips around the globe.
Their whirlwind romance led to a romantic proposal. Now, Miona is coming to the United States on a K-1 visa to be with Jibri. However, Miona's dreams of living the Hollywood lifestyle in California may be shattered by her reality of living with Jibri's parents in a small South Dakota town. Will she be able to adapt to all of the changes being in America?
Where to follow Miona and Jibri on Instagram
Serbian beauty, Miona is clearly an Instagram influencer already. She has over 35k followers on her Instagram, @mionabell, so far. Her grid is made up of many Influencer-type photos, showing off her stunning looks. Check out one of her photos below:
Then, there is her fiancé, Jibri, a self-proclaimed "artist, activist, alchemist." The musician currently has over 13k followers on Instagram, @jibribell. His Instagram grid is an eclectic mix of photos of his travels and, of course, his fiancée, Miona.
What to expect based on the '90 Day Fiancé' Season 9 trailer
With the show right around the corner, what can 90 Day Fiancé fans expect from this season? According to the explosive new trailer, there will be plenty of highs and lows for the seven couples.
Right off the bat, Jibri cannot contain his excitement that his fiancée is finally in the US with him. He starts shouting to the sky. He yells, "She's finally here! Let's go!" Check out the official trailer below:
It appears that the two are having issues with outside influences in their relationship. In the preview, Miona tells Jibri, "I'm your family." He replies, "That's my family too, so you guys got to figure out whatever it is." She says, "You and me come first."
Later in the trailer, Miona tells the cameras, "Living with his parents is definitely going to have to change." In another scene, Jibri admits to her, "I feel like I'm being given an ultimatum." Miona replies, "Exactly."
Based on the trailer, it appears that there will be plenty of drama between these two. 90 Day Fiancé fans are eager to find out more about this couple. 90 Day Fiancé airs at 8 pm EST on Sunday, April 17th on TLC and discovery+.
RELATED: '90 Day Fiancé: Ariela's Feud With Biniyam's Sisters Mimi and Wish Explained