'90 Day Fiancé Season 9 New Couple Alert: Who Are Kara and Guillermo?
Here's everything we know about '90 Day Fiancé' Season 9 couple, Guillermo and Kara!
90 Day Fiancé Season 9's premiere is coming up, featuring six new couples, one of which is Kara and Guillermo. Here's everything we know about the brand new couple and their season 9 journey.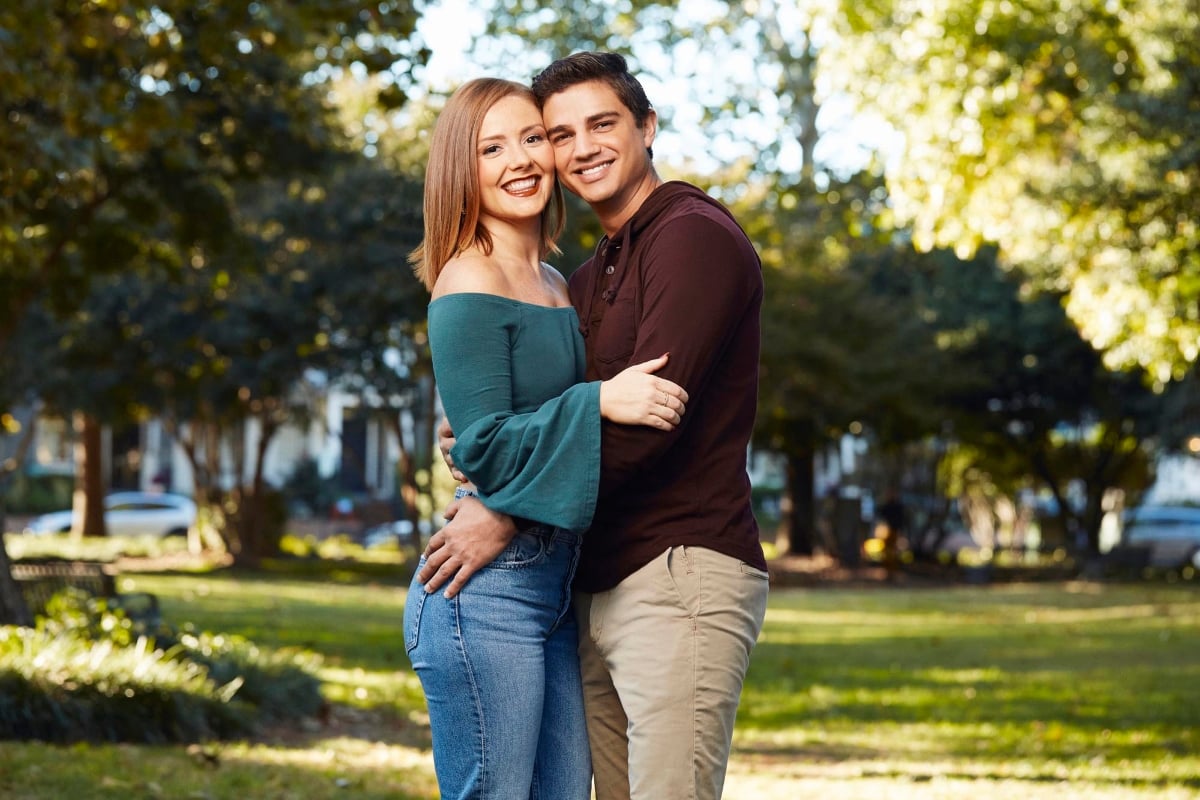 Who Are Kara and Guillermo?
29-year-old Kara caught 23-year-old Guillermo's eye while on a work trip to the Dominican Republic. After returning home, the two kept in contact but didn't think they could maintain a long-distance relationship. But when Kara's job relocated her to the Dominican Republic, everything changed for the couple.
Kara moved in with Guillermo in the Dominican Republic, and soon they were engaged. However, due to the coronavirus (COVID-19) pandemic, Kara had to move back home to Charlottesville, Va. Nine months later, Guillermo's K-1 visa was finally approved. Now the young couple is ready to start their lives together in the United States.
Where to follow Guillermo and Kara on Instagram
Before the premiere, 90 Day Fiancé fans can get to know the couple via their social media. Based on Kara's Instagram, @karaleona, she enjoys singing. She shows off her vocal talents on her Instagram, singing both in English and Spanish. Her grid consists of her musical ventures, her travels, and many bikini pics on the beach. Check out Kara's engagement post below:
Her fiancé, Guillermo, is on Instagram as @guillermorojer. Based on his Instagram posts, he enjoys spending time on the beach in the Dominican Republic and his home country, Venezuela. Check out Guillermo's post below:
What to expect based on the '90 Day Fiancé' Season 9 trailer
In the trailer for 90 Day Fiancé Season 9, Guierromo is finally reunited with Kara, but he's nervous about starting his life in the US. He tells the cameras, "I don't have butterflies. I have an octopus inside of me." Check out a preview clip the official 90 Day Fiancé Instagram posted of the couple below:
Two days before their wedding, Guierromo questions Kara about her history of infidelity. He tells her, "You have a past of cheating on people." She asks him, "Do you even trust me?" He replies, "I mean, right now, I don't even know." Kara begins getting defensive and asks Guierromo if they're even going to go through with the marriage.
Will Guillermo be able to trust Kara enough to get married before his K-1 visa expires? Fans will have to tune in and see what happens. 90 Day Fiancé fans are eager to find out more about this couple.
90 Day Fiancé Season 9 premieres Sunday, April 17, at 8 pm EST on TLC and is available to stream on discovery+.