'90 Day Fiancé' Season 9: All the Red Flags in Patrick and Thaís' Relationship So Far
90 Day Fiancé Season 9 introduced a new couple, Patrick and Thaís. The two met when Patrick visited Brazil to see his extended family. He sought out a Portuguese tutor via a dating app, which connected him with Thaís. Soon enough, their whirlwind romance began; Patrick visited Thaís in Brazil several more times before he finally popped the question. Now, Thaís is ready to live with Patrick in the U.S. and turn their engagement into a marriage.
Patrick and Thaís might be 90 Day Fiancé Season 9's most promising couple, but even their relationship has some red flags. Here are a few that we've seen so far.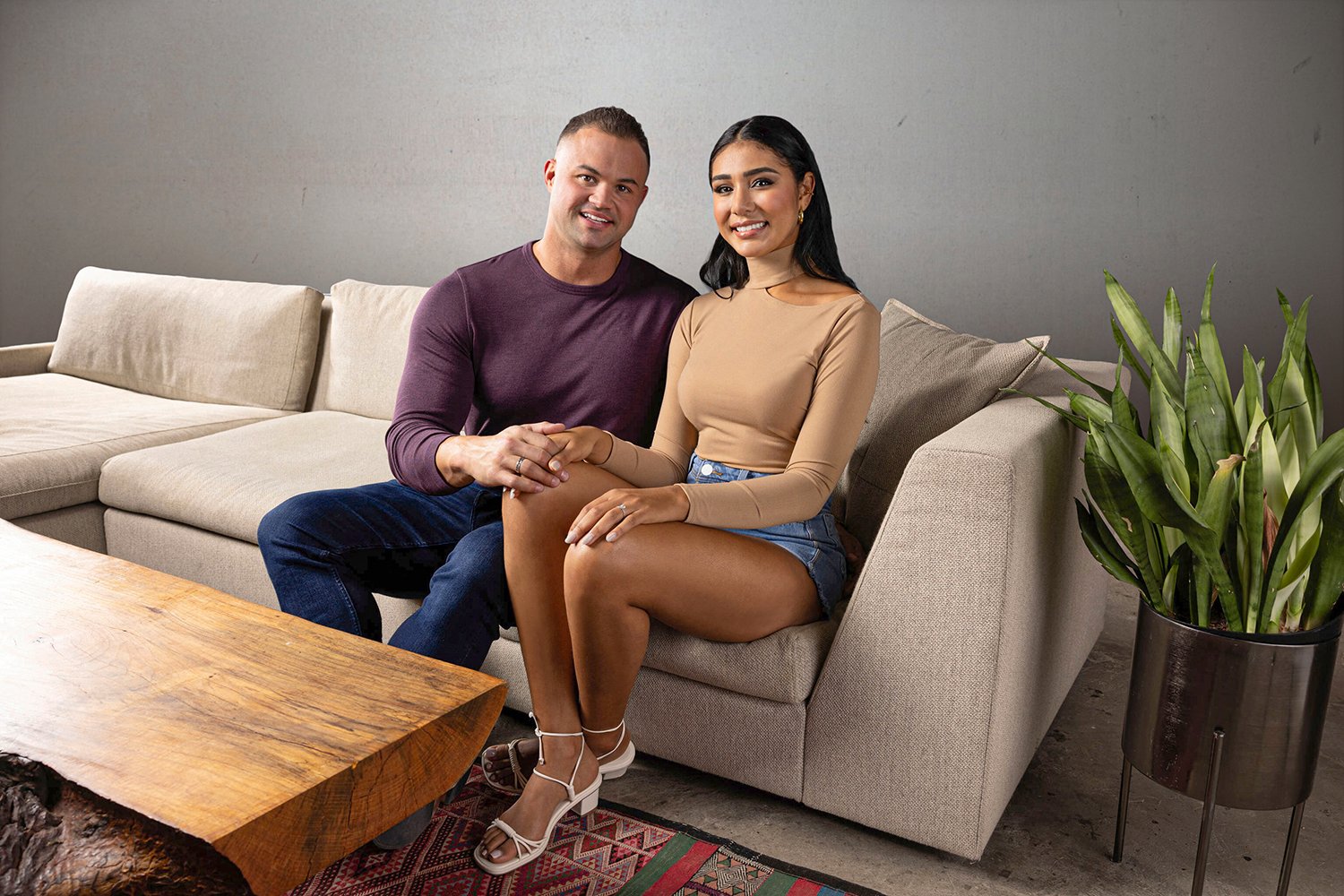 Patrick cheated on Thaís early in their relationship
Earlier in the season, Patrick revealed that he shared his location with Thaís on their phones. He told his brother, John, that he had the idea because he was "tired of dealing with the hypotheticals" Thaís often created. Patrick also said he showed Thaís the cameras outside his house to prove he was alone. Plus, he stopped working with women at his job because "Thaís just doesn't understand that guys and girls work together."
In the June 12 episode of 90 Day Fiancé Season 9, viewers learned the real reason for the location sharing: Patrick cheated. The topic came up over dinner when Patrick gifted Thaís a new phone but said he would no longer share his location. Thaís didn't feel comfortable with that, revealing that Patrick gave a reason not to trust her.
Patrick admitted that he "spoke to a girl" in the beginning of his relationship with Thaís. However, Thaís argued that Patrick said he "hooked up with" the other woman. Then, Patrick said they just kissed, and he thought that was different than hooking up. If they can't agree on the definitions of cheating, that could pose more problems for Patrick and Thaís later.
Patrick called Thaís' reaction to his new home a 'red flag'
After Thaís' move to Texas, Patrick revealed that he bought a nearly $1 million home for them to move into, along with John. He gave Thaís and John a tour of the house, but Thaís didn't quite give the reaction Patrick expected. She admitted that she wished Patrick would have consulted her on the plans. Plus, Thaís felt the space was unevenly distributed, with John getting the "entire second floor."
Thaís told Patrick the living room felt too small compared to his old home. Patrick tried to explain that this house was actually bigger, but she still wasn't happy. In a confessional, Patrick said he didn't "have any patience" for ungratefulness in this situation.
"I grew up in a trailer park, and it was with six people, which means everyone was sharing bedrooms. Coming from that perspective, it just pisses me off," he said. "And it's a huge red flag for me. It's a nearly $1 million house. I'm paying for everything. If you don't like that, then this isn't gonna work."
Patrick and Thaís have trouble compromising when it comes to Patrick's brother
John was a sore spot between Patrick and Thaís even before she moved to the U.S. She often told Patrick she didn't like his brother's behavior with partying. She made it clear she wasn't happy about John living with them. Thaís and John even bickered a bit about him drinking a beer in the morning, and she later expressed annoyance about him throwing a housewarming party.
Patrick has urged John and Thaís to maintain peace with each other. And while John seems to have eased up a bit, Thaís still wants him gone. Meanwhile, Patrick hasn't done much to make Thaís feel comfortable around John. Without compromise, John might always be a source of tension for the couple.
Fans can keep an eye out for more red flags in Patrick and Thaís' relationship when 90 Day Fiancé airs on Sundays at 8 p.m. ET on TLC.
RELATED: '90 Day Fiancé': All the Red Flags in Bilal and Shaheeda's Relationship