'90 Day Fiancé' Season 9 Spoilers: Inconsistencies in Miona and Jibri's Storyline Have Fans Questioning Show's Credibility
'90 Day Fiancé' fans spot some inconsistencies in Jibri and Miona's relationship.
90 Day Fiancé Season 9 couple, Jibri and Miona, may already be married, according to a Serbian interview conducted in 2020. The many inconsistencies in this couple's storyline make fans question the TLC show's validity.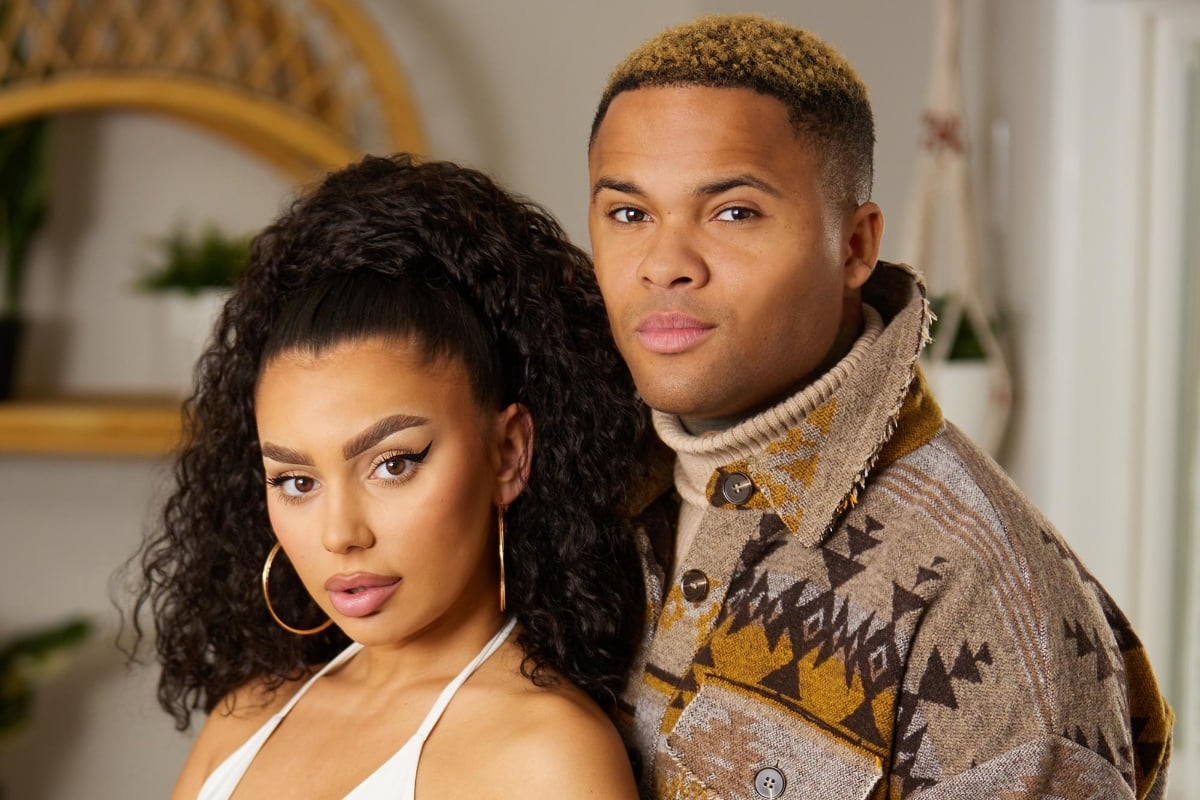 Jibri claims Miona is coming to the US on a K-1 visa
On the premiere episode of 90 Day Fiancé Season 9, which aired on April 17, audiences are introduced to Jibri and Miona. Jibri, a 28-year-old from Rapid City, South Dakota, moved home after living in LA, California.
In the episode, Jibri introduced 23-year-old Miona as his fiancée. He explained that she would be coming to the United States for the first time on a K-1 or fiancé visa. As fans know, the K-1 visa allows the non-US citizen in the relationship to come to the US with the intention of getting married in 90 days.
Jibri and Miona discuss where they will have their wedding. Miona has her heart set on a beach wedding. And she made it clear that a wedding on the prairies of South Dakota isn't an option because she is only going to get married once. However, some new information might confirm that Miona and Jibri could already have married pre-2020.
Serbian interview refers to Miona as Jibri's wife
In an interview for a Serbian outlet, Telegraf, Jibri talks about the struggles of being a Black man in America after George Floyd's death and the unrest that followed. The interviewer refers to Jibri by his self-appointed Serbian name, Jovan Crnovic.
In the 2020 interview, Jibri talks about how much Serbia means to him. He said, "But then when I came here… this has been my second home." He then reveals that he's already married to Miona. Jibri said, "My wife's Serbian, and my life's Serbian, and everything Serbian to me is right."
He explained that he brought his grandmother and two cousins to Serbia on one of his many trips to the country. Which many fans found odd, considering that his mother, Mahala Bach, has yet to meet her son's fiancée, Miona. This begs the question of which part of Jibri and Miona's storyline is true and which part is made up by production.
'90 Day Fiancé' fans question the show's credibility
After finding out that Jibri and Miona could already be married, many 90 Day Fiancé fans discussed the show's credibility. One fan posted on Reddit, "I know the producers and the couples create situations for some drama effect. I know it is not all 'real,' but the case of Jibri and Miona is next level."
Many 90 Day Fiancé fans wondered why TLC agreed to feature this couple knowing they are possibly already married. One fan speculated, "Wonder why TLC chose their story then. Maybe TLC had these couples chosen before COVID? Anything besides it being scripted… I want it to be real to me."
Could this be another example of TLC frauding? Unfortunately, many 90 Day Fiancé fans believe that might be the case. Either way, fans will have to keep watching this season to find out the truth.
New episodes of 90 Day Fiancé Season 9 airs Sundays on TLC and discovery+.
RELATED: '90 Day Fiancé' Season 9: All About Jibri's Space Punk Band 'Black Serbs'