'90 Day Fiancé': See Syngin Colchester in a Throwback Photo
Syngin Colchester and his wife, Tania Maduro from the 90 Day Fiancé franchise, have become household names. Fans have really gotten to know this popular couple throughout the various spinoffs that they appear in.
Syngin recently shared a throwback photo of himself, and it's a must-see for fans. We have all the details you'll want to know.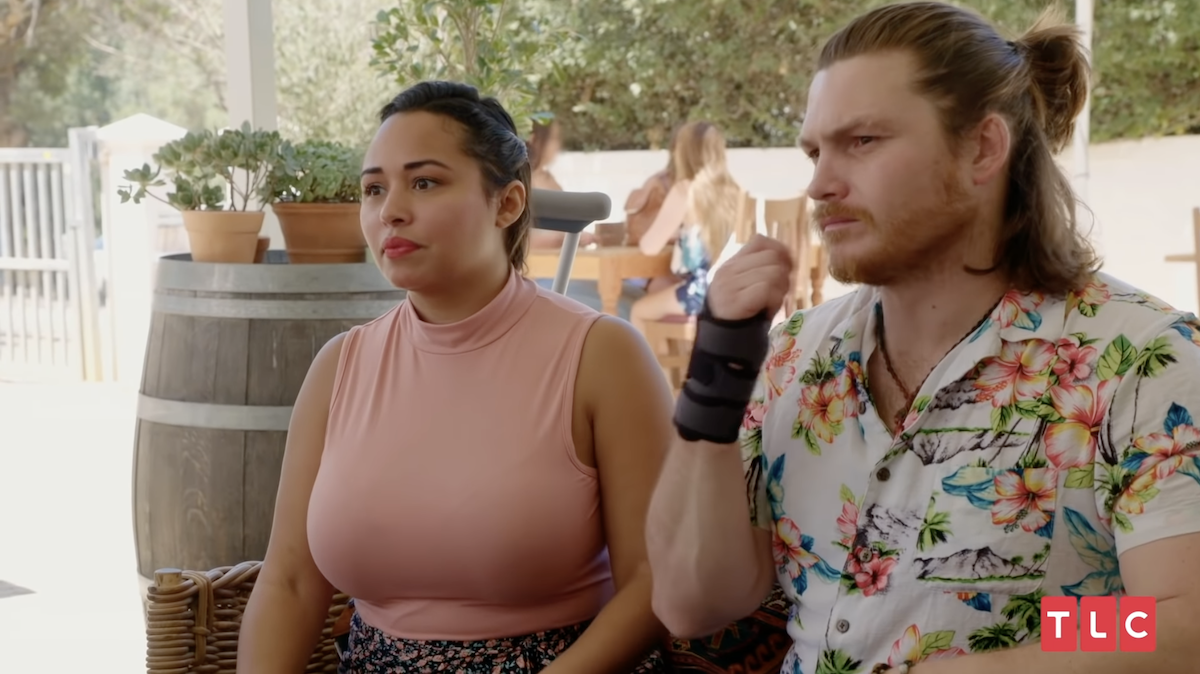 Tania Maduro and Syngin Colchester from the '90 Day Fiancé' franchise
Tania and Syngin have been in a variety of spinoffs, including their first appearance in season 7 of the original 90 Day Fiancé. They've also been a part of season 5 of 90 Day Fiancé: Happily Ever After where they made a memorable appearance. Fans can also watch these two in HEA Strikes Back and discovery+ exclusives, including 90 Day Diaries, 90 Day Fiancé: Love Games, 90 Day Bares All, and 90 Day Lovers' Collection. Viewers can also see them in a new spinoff on discovery+ called 90 Day: Foody Call, premiering on Saturday, May 29, 2021.
In Happily Ever After, fans saw firsthand the problems in their relationship. They clashed on a variety of issues, especially when it came to Syngin's drinking. They also didn't seem to agree on the topic of kids. Tania wants kids, but Syngin said at the Tell All that, "Right now, I do not want kids," going so far as to say, "I don't see myself having a child." But despite these problems, the couple is still together and going strong.
How did Tania Maduro and Syngin Colchester meet?
RELATED: '90 Day Fiancé': Syngin Colchester's Friend Thinks Syngin and Tania Maduro 'Rushed Into Things Way Too Fast'
Tania and Syngin currently live in Connecticut together, and they met in an unusual set of circumstances. Tania actually flew to South Africa to be with another man that she met on a dating app. The guy was flying to South Africa the next day, and he bought her a ticket. Tania went there, but she said on 90 Day Fiancé, "he was actually not a good guy."
Tania then left and went to a bar, and it's there that she met Syngin while he was bartending. She went back to his place that night, and she ended up staying with him for almost two months. Syngin came to the United States on a K-1 visa, and they were married in season 7 of 90 Day Fiancé.
See Syngin Colchester in a throwback photo
Syngin has been known to share with his fans on social media, and he recently shared a must-see throwback photo. In it, Syngin is on what appears to be a trail with wooden planks and a wooden handrail. He's laying on the ground on his back with his shirt off and a pair of shorts on. He appears to be laying on his shirt with his legs sprawled out in the air, leaning on the wooden rails in the moment. He has a smile on his face and his hands cradle the back of his head. He seems to be having a great time in the throwback photo from three years ago. Someone else takes the photo, and the top of a pair of feet can just barely be seen as well.
Syngin captioned the post on Instagram: "Me in my happy place..about 3 years ago I Can't wait to get back to nature🌳🌳🏞🌏⛰." He also added some hashtags: "#naturelover #nature #intothewild #happyplace #happy #happyaf #wildsoul #natureshots #tarzan #bewildandfree #bewild #90dayfiance #discovery #sexyginger #wildman #mountainman #livefreeordie #naturehippys_."
It's an interesting throwback photo shared by Syngin Colchester. We'll have to see what he posts next.