'90 Day Fiancé': See Syngin Colchester's 'First-Ever' Snowman Creation He Made With His Wife, Tania Maduro
After getting a bunch of snow, who wouldn't want to go outside and play in the wintery wonderland? Well, that's just what Tania Maduro and Syngin Colchester from 90 Day Fiancé recently did. Syngin was even able to make his first snowman along with his wife, and it's a must-see for fans.
How did Tania Maduro and Syngin Colchester from '90 Day Fiancé' meet?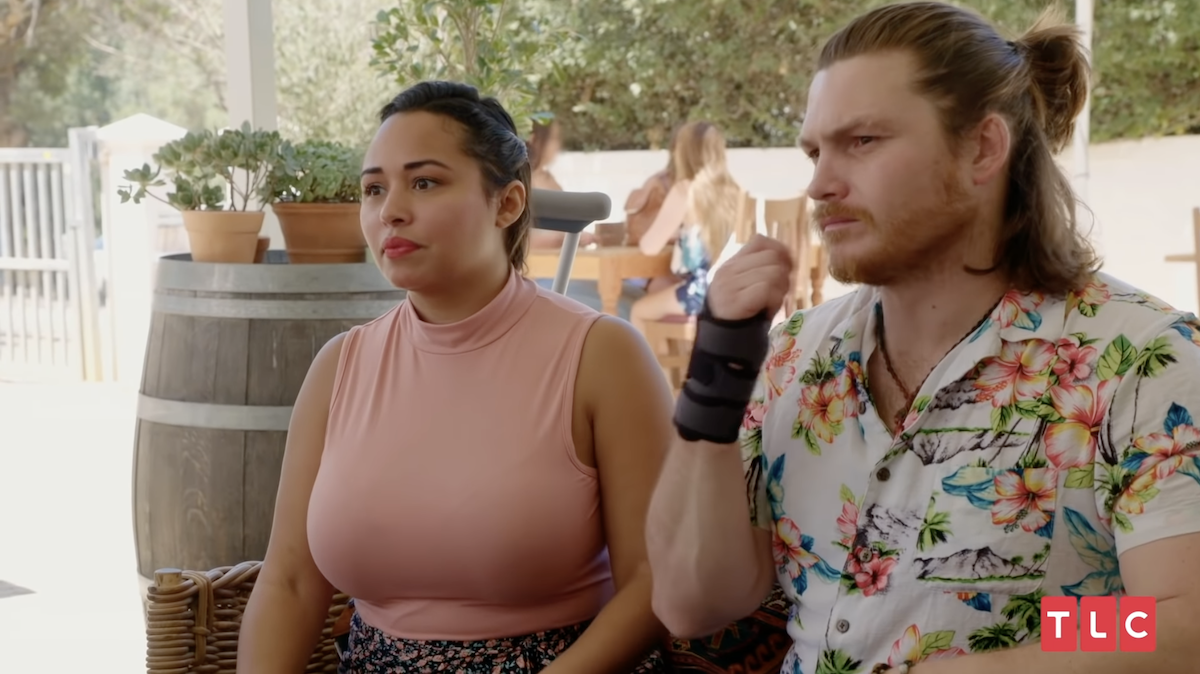 You might remember Tania and Syngin from season 7 of the original 90 Day Fiancé. They also made an eventful appearance when they were in season 5 of 90 Day Fiancé: Happily Ever After.
But how did this popular couple meet? It actually happened in a surprising set of circumstances. Tania flew to South Africa to be with another man. She met the man in question on a dating app, and he was flying to South Africa the next day. He bought Tania a ticket, and she traveled over there. However, Tania told the cameras on 90 Day Fiancé that, "he was actually not a good guy."
While in South Africa, Tania left and went to a bar where she met Syngin for the first time while he was bartending. Tania went back to his place that night. She ended up staying "for almost two months." A relationship blossomed between them, and they tied the knot in season 7 of 90 Day Fiancé.
Despite the wedded bliss, the couple clashed on a variety of issues, including Syngin's drinking and they also didn't agree on the whole having kids thing. Tania definitely wants kids, but Syngin said at the Tell All that, "Right now, I do not want kids," going so far as to say, "I don't see myself having a child."
See Syngin Colchester's 'first-ever' snowman creation with his wife
A large winter snowstorm impacted many this week, including Tania and Syngin, who reside in Connecticut. Tania recently shared images of the two of them out with the snow falling around them as they took part in making a snowman. This was Syngin's first time making one according to Tania.
The first image is the couple outside in the snow standing near a snowman they created. They're all bundled up in winter gear, with Tania wearing a hat and the hood of her red jacket. Syngin sports an all-black ensemble with a black and white balaclava over his face. Tania smiles for the selfie while Syngin is kneeling and touching the snowman they created.
The snowman has three main sections with eyes and a nose. There are even small branches serving as arms, and the whole creation can be better seen in the second photo. A carrot appears to serve as the nose, and it's a pretty impressive snowman to be honest.
Tania added a caption to her post on Instagram as well: "@syngin_colchester first ever snowman! Hope everyone who could, enjoyed their snow day yesterday and may we all have the patience to deal with the slushy mess for the next week🙏🏼 PS: I scored this @guess jacket at a Goodwill a few weeks ago!"
She also added a few hashtags as well: "#90dayfiance #snowstorm2021 #snowman #taniaandsyngin #letitsnow #winterwonderland #newengland."
It looks like Tania and Syngin made the most out of a winter snowstorm, and they played out in the snow. They even made an impressive snowman, and it happens to be Syngin's first. We'll have to see what the rest of 2021 has in store for these two.