'90 Day Fiancé': Shaeeda Defends Bilal in Instagram Post — 'He Is Not a Narcissist'
Shaeeda defends Bilal in an Instagram post after the internet called him a narcissist.
90 Day Fiancé Season 9 star, Shaeeda Sween defends her fiancé, Bilal Hazziez, after the internet went after him for treating her poorly. She posted an Instagram post denying that he's a narcissist.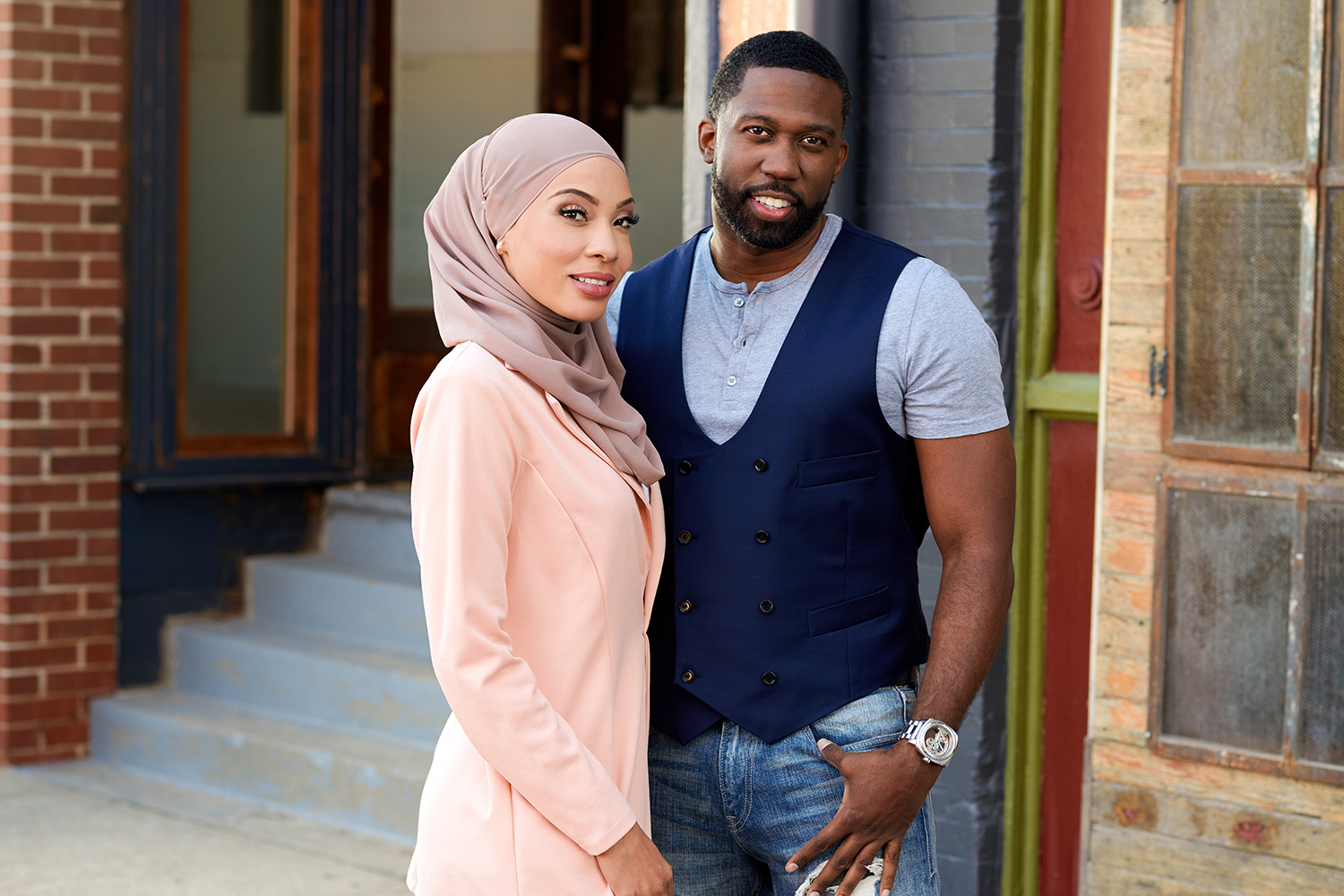 '90 Day Fiancé' fans were concerned for Shaeeda after seeing how Bilal treated her
Many 90 Day Fiancé fans were appalled by how Bilal treated Shaeeda during her first week in America. Shaeeda, a 37-year-old yoga instructor, moved her entire life from Trinidad and Tobago to Kansas City, Mo, to be with Bilal. The 42-year-old real estate investor pranked her on her first day in the United States, tricking her into believing she would be living in a run-down house.
Then on the May 22 episode of 90 Day Fiancé, tensions boiled over when Shaeeda playfully slapped Bilal for pranking her about having a booger in her nose. Bilal pulled the car over on the highway and threatened to make her take an Uber home.
Fans were appalled by Bilal's actions and felt as though the way he treated her was not only controlling but could be early signs of narcissistic abuse. All over the internet, 90 Day Fiancé fans warned Shaeeda to leave Bilal and find someone who treats her with respect.
'90 Day Fiancé' Season 9 star, Shaeeda defends Bilal
However, Shaeeda doesn't seem to think she's a victim in her relationship with Bilal. On May 25, the yoga instructor went to Instagram to defend her fiancé (or perhaps now-husband). She wrote in an Instagram story, "The pic below was taken during my first week in America as seen on Episode 6." Below the quote was a photo of Bilal and Shaeeda smiling in a mirror selfie. Shaeeda then reposted the story to her Instagram page, which can be seen below:
The 90 Day Fiancé star continued to defend her man. She wrote, "For as long as I've known Bilal, he has been a very sweet, caring, sensitive, kindhearted soul who gives me whatever I want and I'll do the same for him." She continued, "No he is not a NARCISSIST. No he is not controlling because he is Muslim."
Shaeeda believes society is to blame for vilifying Bilal
In the Instagram story, Shaeeda revealed that she thinks society vilifies Bilal for being Black and Muslim. She said, "But because perception is reality, we've been conditioned to perceive a black man as scared, illiterate, dead beat, dependent, and struggling."
She continued, "If that's not what we see then yes he has to be a NARCISSIST. So let's destroy him and humble him to remind him of what he has to be. STOP trying to DEFAME him with perceptions." The yoga instructor advised audiences to "sit back and enjoy the show!"
Shaeeda then captioned her post, "And I'm saying it in "BIG" The BIGGEST red flags black and Muslim."
Bilal has quickly become the villain of 90 Day Fiancé Season 9 for his treatment of Shaeeda. However, the season isn't over yet, and maybe he will be able to redeem himself. Regardless, Shaeeda running to Bilal's defense only strengthens the rumors that they're already married. Fans will have to tune in to find out how the rest of their 90 days will pan out.
90 Day Fiancé Season 9 airs Sundays at 8 pm EST on TLC.