'90 Day Fiancé': Show Employee Calls Angela Deem a 'Walking Nightmare'
'90 Day Fiancé' star Angela Deem is polarizing to say the least. One person claiming to have been a production assistant on the show calls her a 'walking nightmare.'
90 Day Fiancé fans are always hungry for a look behind the scenes, especially when it comes to someone as polarizing as Angela Deem. Deem has been making headlines lately for her behavior towards Michael Ilesanmi, leaving many to wonder if their relationship might be coming to an end. A Redditor claiming to have been a production assistant on 90 Day Fiancé has claimed that working with Deem was less than a pleasure — in fact, they called her a "walking nightmare."
'90 Day Fiancé' employee says Angela Deem was a 'walking nightmare'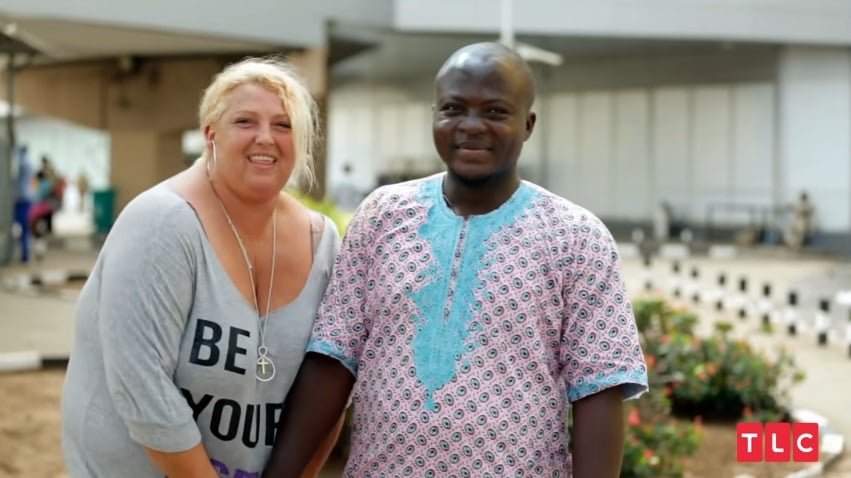 According to one Redditor, Angela Deem acting like she's all that and a bag of chips isn't just a character for 90 Day Fiancé. Rather, it's true to life. A Redditor claiming to be a production assistant (PA) on the show said that Deem truly thought of herself as a star. 
"For reference I worked on an episode with Angela who is a walking nightmare," the Redditor wrote. "Angela is such a drama-filled person that we didn't really need to tell her anything, she already thinks she's an A-list celebrity and she definitely acts like it, but that's neither here nor there."
Later on, someone asked if the PA felt badly for Michael, given how she behaves. 
"I feel bad for literally anyone that has to interact with her. I maintain she's the worst person I've ever met," they wrote. 
Additionally, they added that Deem's pay for her appearance on the show was split into two parts at one point, as she was deemed a possible no-show risk. 
"[But] I know that they had to split her appearance fee into two halves (one before shooting and one after) because they felt that she might not perform if she didn't feel like it. It wouldn't surprise me if they had to intervene," they added.
The relationship between Angela and Michael seemed legit
90 Day Fiancé fans will be interested to learn that this particular production assistant felt as if Angela and Michael's relationship was pretty legitimate. Some fans have questioned the integrity of their marriage, implying that perhaps Michael Ilesanmi is in it for the green card and Angela Deem for the television time. 
"Her relationship with Michael is totally legit (I heard an off-camera conversation between them and definitely heard things that will haunt me), but she absolutely thinks she's bigger than the show," they said of Angela and Michael's relationship.
When another commenter replied that it doesn't seem as if any of the cast would be excellent at acting out a fake relationship, the PA concurred. 
"Oh, absolutely not. That's why you can tell that the show is legit, I've seen them try to act, and they can't," they wrote. 
There is manufactured drama 
The Redditor explained that 90 Day Fiancé does include some degree of manufactured drama, but that it's typically worked into an already existing scenario. 
"The office in New York gets location releases for certain places in the area that they want us to shoot, normally places that Angela would have needed to go anyway (i.e Lawyer's office, wedding venues, etc.), and then we follow them around and try to lead them into interesting situations," wrote the Redditor. 
"For example, at the wedding venue which is a place that Angela did actually want to hold the wedding, we would give her a list of things to request." 
"Some of these were obviously impossible, and things Angela wouldn't actually ask for, but you need that drama of her not getting everything she wanted and her needing to compromise," they explained.