'90 Day Fiancé' Sneak Peek: Larissa Dos Santos Lima Tells Eric He's 'Cheap' – Fans React
This week on 90 Day Fiancé: Happily Ever After? Larissa Dos Santos Lima meets up with ex-boyfriend Eric Nichols for a date. It goes surprisingly well, considering the drama that unfolded while they were broken up. Read on to learn how it all went down and why Larissa calls Eric "cheap" in the upcoming episode.
Larissa Dos Santos Lima meets up with her ex-boyfriend Eric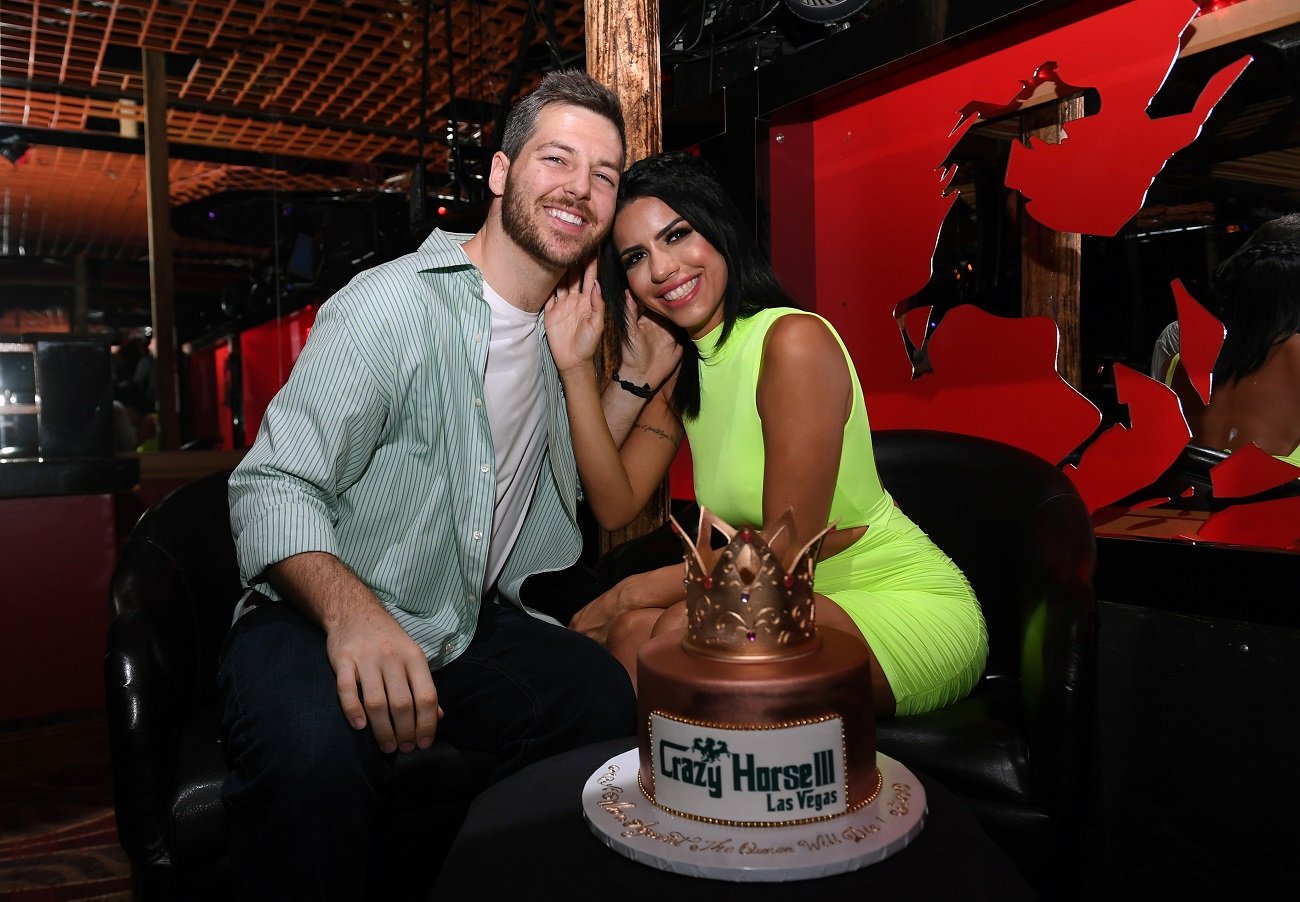 Larissa may be divorced from Colt Johnson, but she says she sometimes gets "jealous." It's understandable to not want to be alone, and Larissa says she misses being in a relationship with someone.
"Colt has a girlfriend, so sometimes I feel a little bit jealous," Larissa explains. "I want to find a man that could take care of me."
Larissa meets up with Eric for a date. They certainly have a lot to talk about. That's to be expected considering Larissa broke up with Eric via text. The two haven't seen each other in two months, but Larissa is smiling and is clearly happy with the way things are going.
"I miss being in a relationship with him," Larissa says. "Because Eric isn't perfect, but he always tried to help me out when we were together. And he doesn't judge me for anything."
They start to discuss the way things played out when they broke up. Apparently, girls were calling Larissa's phone and she thought Eric might have something to do with it by giving out her number, so she filed a police report. Larissa apologizes for filing the police report, and it appears the two are going to try and move on from this together.
Larissa tells Eric he's 'cheap'
RELATED: '90 Day Fiancé': The Real Reason Larissa Lima Is Leaving Las Vegas
Related post url: 
On the upcoming episode of the series, Larissa meets up with Eric again for another date together.
"I start to see my ex-boyfriend Eric again," Larissa tells the cameras. In a sneak peek of the next episode, Larissa mentions that Eric should "let the money flow."
"What is it that you disliked about our relationship?" Eric asks her.
Larissa doesn't hold back with her response. "I feel like you are a little bit cheap. I feel like it's time to let the money flow," Larissa tells him.
Eric asks what he should be buying. "What should I be buying with my money?" he asks.
"My boobs," Larissa responds. Eric seems surprised, and the look on his face says it all.
Fans react to the turn of events
One fan wants to know if Larissa told her friends Eric was cheap or not. "Didn't Larissa tell her friends that Eric was cheap?" a Twitter user asked.
A fan doesn't think the two of them getting back together sounds like a "good idea." "Larissa and Eric getting back together doesn't sound like a good idea," a fan on Twitter said.
Another fan says they "can smell the failure" in the whole thing. "I can smell the failure in Larissa and Eric's relationship," a fan said on Twitter.
One fan doesn't think Eric should let Larissa spend his money. "Eric stand your ground! Don't let Larissa tell you how to spend your money!" a Twitter user wrote.
Fans have a lot of thoughts about Larissa and Eric getting back together. We'll keep you updated on all the latest when it comes to their relationship.