'90 Day Fiance': Some Fans Don't Appreciate Paola and Russ Mayfield Kissing in New Video: 'What Exactly Is the Point?'
There are many easily recognized cast members from the 90 Day Fiancé franchise that have become household names. Paola Mayfield and her husband, Russ Mayfield, can certainly be counted among them.
Paola recently shared a video of herself and Russ kissing that some fans don't seem to approve of. We have all the details to know about it.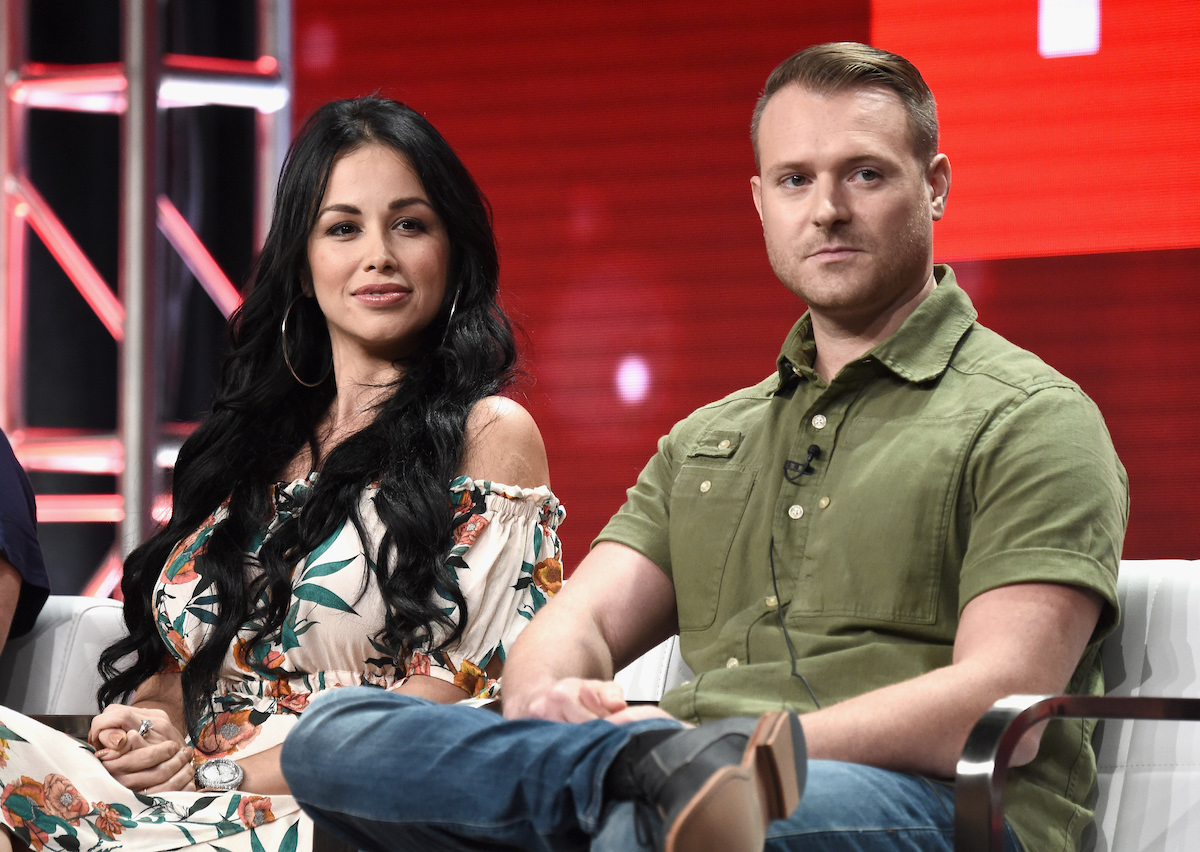 Paola and Russ Mayfield in the '90 Day Fiancé' franchise
Paola and Russ can be seen in a variety of different spinoffs in the franchise. Their first appearance was in season 1 of the original 90 Day Fiancé. Since then, they've been in numerous other shows in the 90 Day universe, including the new discovery+ series 90 Day: Foody Call.
Paola and her husband were married in 2013, and they have a son together named Axel. He is now two years old. The family resides in Miami, Florida. Paola also has a new career as a professional wrestler, and she had her first match on May 1st in Hialeah Gardens, Florida.
Both Paola and Russ have followings on social media, and they've both been known to post. Paola has 1.1 million followers on Instagram, while her husband has 356,000 followers on the platform. Fans can stay up to date by following them on their respective social media accounts.
Paola Mayfield from the '90 Day Fiancé' franchise shared a video of herself and Russ Mayfield kissing
International kissing day was on July 6, 2021, and Paola shared a video of herself and Russ kissing on Instagram that day. In the video, Paola holds Russ' neck as they passionately kiss, and she even bites his lip during the encounter. They have their eyes closed during the video accompanied by music, and fans of course had a lot of opinions about it. 
Paola captioned the post: "#nationalkissingday 😏." She also tagged her husband in the post as well. Over 42,000 people liked the post, and over 1,400 people commented on it.
Some fans don't appreciate the video
Fans have a lot of opinions about the post, and although not every comment is negative, some of them definitely are. 
"Well that was uncomfortable," a fan said in the comments.
One fan mentions "not everyone wants to see this." "Come on Paola…. Not everyone wants to see this…. You need to keep some things private…geesh," they said.
Others had comments like, "Why do we need to see this?" and "Why??????? Why do we need to see you kiss?"
But the comments keep on coming. "This is cringey," a fan added.
"Gross," said another.
One fan wonders, "What exactly is the point?"
Other comments included, "Ewww," and "Ffs keep it private."
A fan even reveals they are going to stop following the celebrity. "That's an unfollow for me as well. See ya 👋🏻," wrote the fan.
Some fans aren't on board with Paola Mayfield's video of herself kissing with her husband. They didn't hold back with their responses, that's for sure.