'90 Day Fiancé': Some Fans Think Big Ed Brown's Daughter Tiffany Treated Rosemarie Vega Terribly On the Tell-All
90 Day Fiancé star Big Ed Brown finally reconciled (tentatively) with his 29-year-old daughter, Tiffany Brown, after his 23-year-old girlfriend, Rosemarie Vega, broke up with him during his trip to the Philippines. When Ed returned to San Diego, he and Tiffany came to an uneasy truce.
But on the recent 90 Day Fiancé: Before the 90 Days Tell-All with host Shaun Robinson, tensions rose again between Big Ed, Rose, and Tiffany. Big Ed claimed that he would "give up" his daughter for Rose, before hastily taking it back. Meanwhile, Tiffany confronted Rose about the secrets she allegedly kept from her father.
Many 90 Day Fiancé fans thought Big Ed's daughter's attitude towards the single mom was condescending and belittling.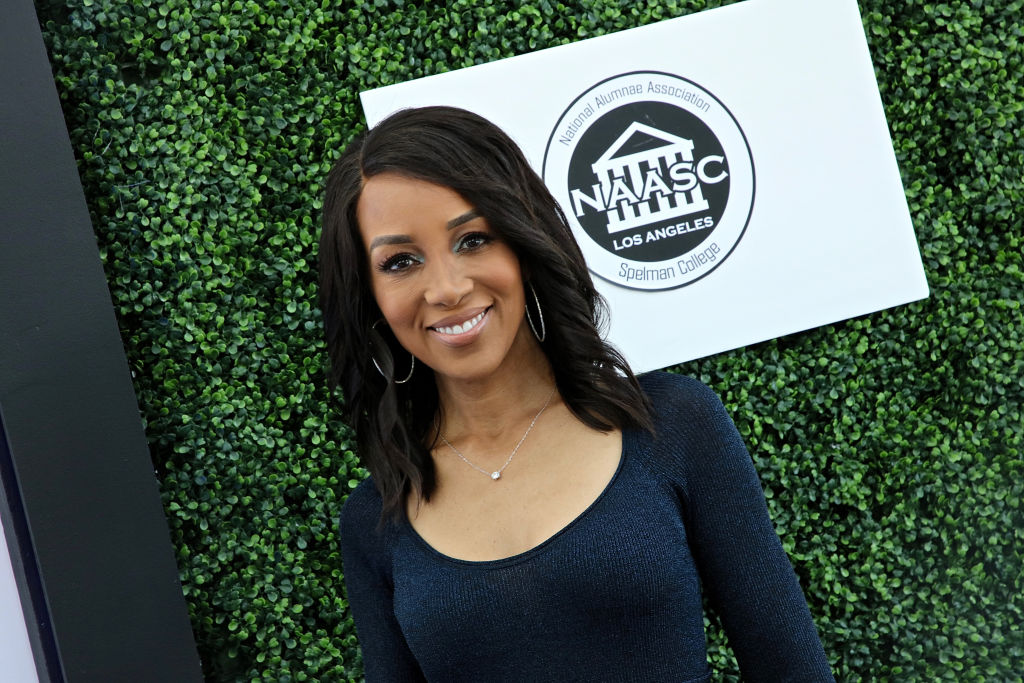 Big Ed claimed he was ready to 'give up' his daughter for Rose
During the 90 Day Fiancé: Before the 90 Days Tell-All, Robinson asked Big Ed and Rose a series of questions about the aftermath of their broken relationship. Ed claimed Rose had reached out first, despite being in a relationship with a woman at the time. Rose, however, claimed Ed was the one who had wanted her back.
At the time, Big Ed admitted, "I was ready to give up my daughter. I had already repaired that relationship with Tiffany, but I had feelings for Rose." He claimed that it wasn't until he saw a picture of Rose with her girlfriend at the time that he cancelled his plans for his second trip to the Philippines—a story Rose adamantly denied.
When Tiffany joined the Tell-All via video chat, she began to cry about her dad's insensitive comments. "I'm his only daughter, and he's willing to jeopardize our relationship for love," she lamented, admitting that she was "surprised" to hear that from him.
Big Ed quickly walked back his remarks. "I didn't mean it like that," the 90 Day Fiancé star assured his daughter. "I would never give you up in a million years. I mean that I would risk losing you. I put everything on the line. And I hope you know I love you so much."
Tiffany questioned Rose about what she'd seen in her father
Next, Robinson asked Tiffany if she had any questions for her dad's ex-girlfriend, since this was the first time they'd met.
Tiffany got right to the point, asking, "I mean, Rose, why—what did you see in my dad? Did you really love him? Because he really did love you. He was willing to give me up."
"Yes, I really loved your dad," Rose began to reply.
But Big Ed's daughter cut Rose off, snapping, "Don't get a tone with me, please. I'm just asking you a general question."
When Rose repeated that she had truly loved Ed, Tiffany didn't accept her answer. "To be honest, from what I've seen, it didn't really seem like it," she told the younger woman.
Rose responded by launching into a rant against her ex, calling him a "liar."
"Oo, I hit a nerve," Tiffany cut in snarkily.
When Rose's translator explained that Rose didn't think Big Ed "appreciated the effort she put into the relationship," Tiffany interrupted to ask, "But what effort?"
The 90 Day Fiancé star's daughter continued to accuse Rosemarie of lying about who she was and what she wanted out of the relationship.
"What about all the secrets?" she challenged Big Ed's ex. "I get that he wasn't fully honest about his physique, or maybe his height…but you hid so much. Just simple things that you should be honest about, as far as past relationships. Especially if you're wanting your son to call him 'Daddy.'"
Rose had plenty to say in response—including the fact that she didn't care about Big Ed's past, while he had focused on hers, and that he "trapped" her in a relationship where she was at a disadvantage because she didn't always understand English.
Many '90 Day Fiancé' fans thought Tiffany's behavior towards Rose was out of line
Many 90 Day Fiancé: Before the 90 Days viewers took to Twitter during the Tell-All to call Tiffany out for her treatment of Rose. Some fans thought Tiffany's tone towards Rose was unnecessarily condescending. Others thought she should have held Big Ed more accountable for his failings in the relationship rather than placing the blame on his ex.
"Whoa! Tiffany telling Rose 'Don't get a tone with me' is way out of line!" one Twitter user argued. "She didn't have a tone! She said yes she did love Ed. And then says Rose is a liar?! Are you serious?"
Another agreed, writing on Twitter, "Ed's daughter getting an attitude with Rose because her dad is trash? Girl watch your mouth."
Yet another 90 Day Fiancé fan reminded Tiffany of how Big Ed had treated her just a few minutes beforehand. "Rose doesn't owe Tiffany any explanation," they wrote. "Tiffany, your own dad was willing to give you up TWICE to sleep with a 23 year old." Several other viewers made similar points, arguing that Tiffany shouldn't be so quick to judge Rose when Ed had clearly played a major role in the relationship's dramatic end.