'90 Day Fiancé': Some Fans Think Brittany Banks Needs Makeup Assistance
90 Day Fiancé star Brittany Banks has been a very polarizing figure on the hit TLC franchise. Her relationship with Yazan has resulted in some culture clashes, and his parents are clearly not happy with his choices. In fact, his decision to continue dating Banks resulted in his father kicking him out, among other things. Some fans started dogpiling Banks for what they feel is an uncaring attitude towards Yazan's plight. Since then, Banks has spilled some tea on Yazan. However, not everyone is out to get Banks. Some fans noticed that TLC sometimes does her dirty with their lighting, and have offered Banks makeup tips. 
Yazan kicked out of his house due to '90 Day Fiancé'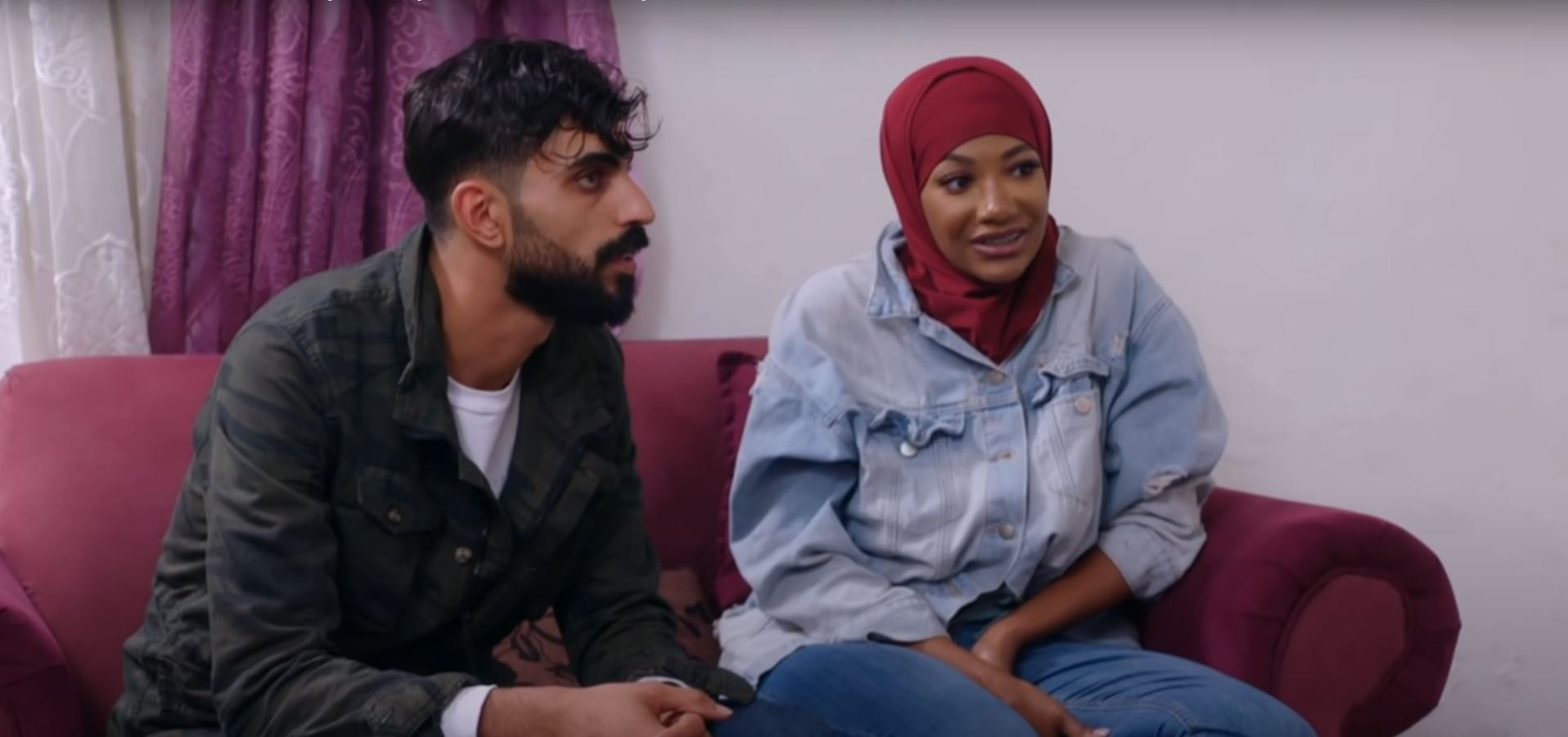 90 Day Fiancé star Yazan struggled when it came to Brittany Banks and his parents. His mother and father are not fond of Banks or her online presence, which includes some revealing photos on her Instagram. In fact, they wanted Banks to change her lifestyle to better suit their beliefs. 
"We don't accept my son to even be in an amorous relationship or even a romantic one with…I mean, with all due respect, so you're still on social media and you still are as you are. Cancel all of this. Cancel all the life you've been living, and you would marry Yazan," Yazan's father told Banks.
Banks wasn't having it, and told Yazan as much later. Eventually, Yazan got into a fight with his father over Banks. His father kicked him out of the house, and also fired him from his job at the family business.  
"I spent the first night at my uncle's. After that, I had to stay on the street for two days. Then I rented an apartment and looked for work. I don't talk to anyone. I spend time alone. I swear, Mohammed, this has been the most difficult, truly the most difficult time I've been through," Yazan told his friend on the show.
Brittany Banks spills some tea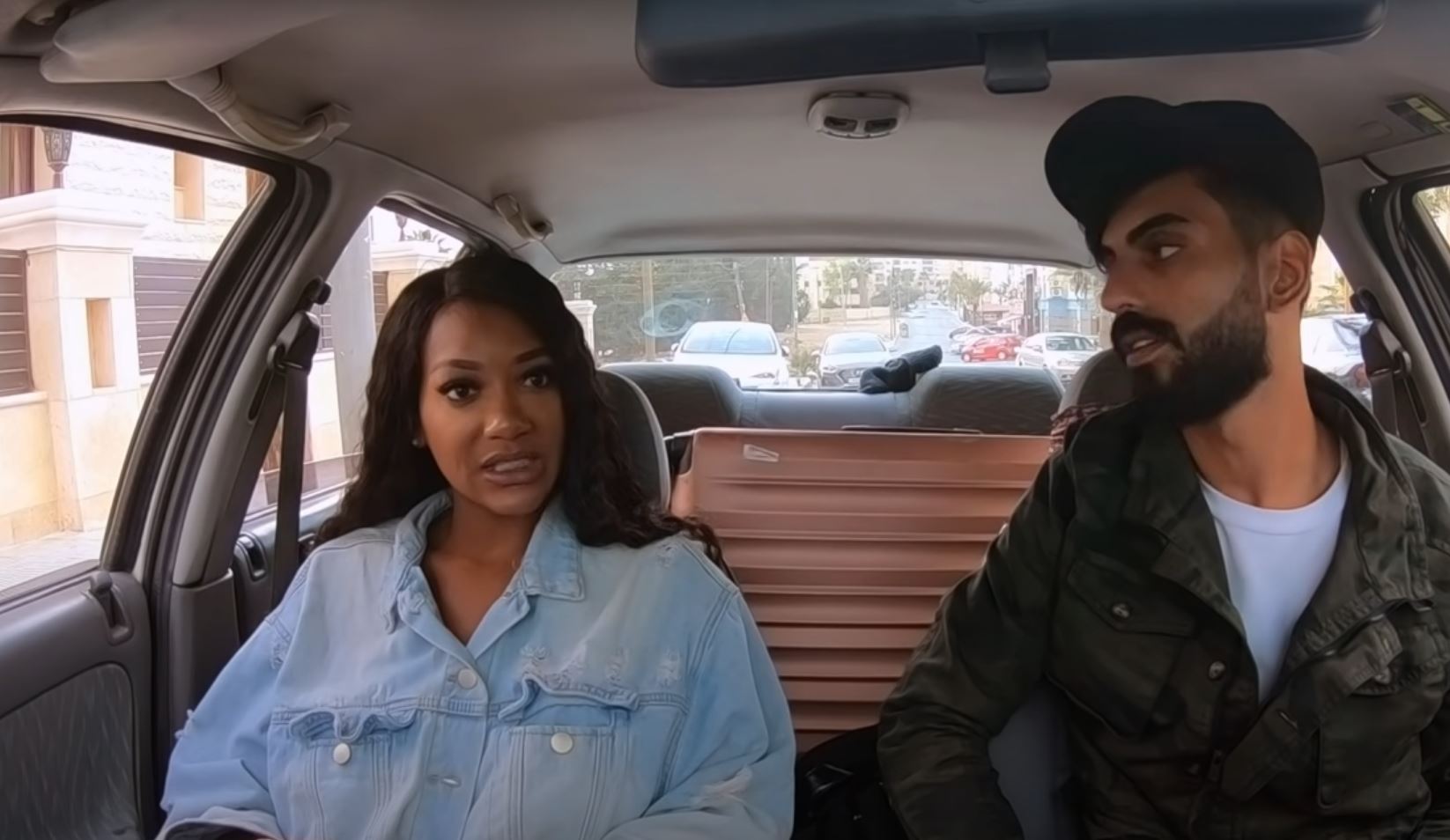 90 Day Fiancé fans felt for Yazan, and many started blaming Brittany Banks for what went down with Yazan's family. Some felt as though she was uncaring, and wasn't sensitive to the cultural differences she had to navigate with his family. 
Banks seemed to get pretty fed up with the criticism, and took to her Instagram to spill some tea. In a now-deleted post, she shared several screenshots of text messages with Yazan, allegedly sent prior to their time together on the show. 
"Yeah. But I do not care about their opinion. What I care about is me. To be happy. I can manage all my things myself. … That's why I want to live with you and you alone. I want to start [a] new life with you," texted Yazan in part. 
"New dreams new plan everything is new. I want to forget all the details of my old life, and I know you will not be like the people there," he added. Some fans felt as if this showed that Yazan was expecting there to be backlash, and that he's been trying to appease both his parents and Banks without taking a major stand in either direction.
'90 Day Fiancé' fans offer makeup advice
While Brittany Banks may be receiving a lot of flak from some 90 Day Fiancé fans, others are offering her makeup tips. Some fans feel as if TLC and Jordan itself aren't doing Banks any favors with lighting and the weather, and have a few suggestions on how to remedy that. 
"I'm Brittany's skin tone, and I'm pretty sure I know why she looks so off. Everyone tans in the summer, but not everyone changes their foundation. And if you have oily skin, any makeup you put on melts off completely. And if you're under hot lights and cameras, it's going to make your skin look strange as hell," wrote one user, who empathized with her plight.
"Even though she has really good skin and features, this was just not her day and not her look. She should probably stop wearing foundation in the summer (especially when it's her winter shade) and switch to a translucent powder for black girls. And stop with those eyebrows," they added.
Other users suggested fans offer Banks a little grace, and added that this could really happen to anyone.
"I agree! She has good features but put the most beautiful girl with oily skin, in humid weather with a slightly off foundation and she would look the same!" wrote another user.