'90 Day Fiancé': Some Fans Think Larissa Dos Santos Lima Is Doing Projects in a Strip Club
90 Day Fiancé star Larissa Dos Santos Lima has been on a mission to reinvent herself over the past year. After divorcing her ex-husband, Colt Johnson, Larissa lost a significant amount of weight. Then, she moved on to her on-again, off-again boyfriend, Eric Nichols, with whom she had another tumultuous breakup at one point. (They're now back together.)
Along the way, Larissa changed her look so drastically that some fans thought she looked like an entirely different person. On the fifth season of TLC's 90 Day Fiancé: Happily Ever After, Larissa said she wanted a "stripper's body." And after a recent sexy photo shoot, some fans have speculated that Larissa may have headed to a Las Vegas strip club for an unknown project.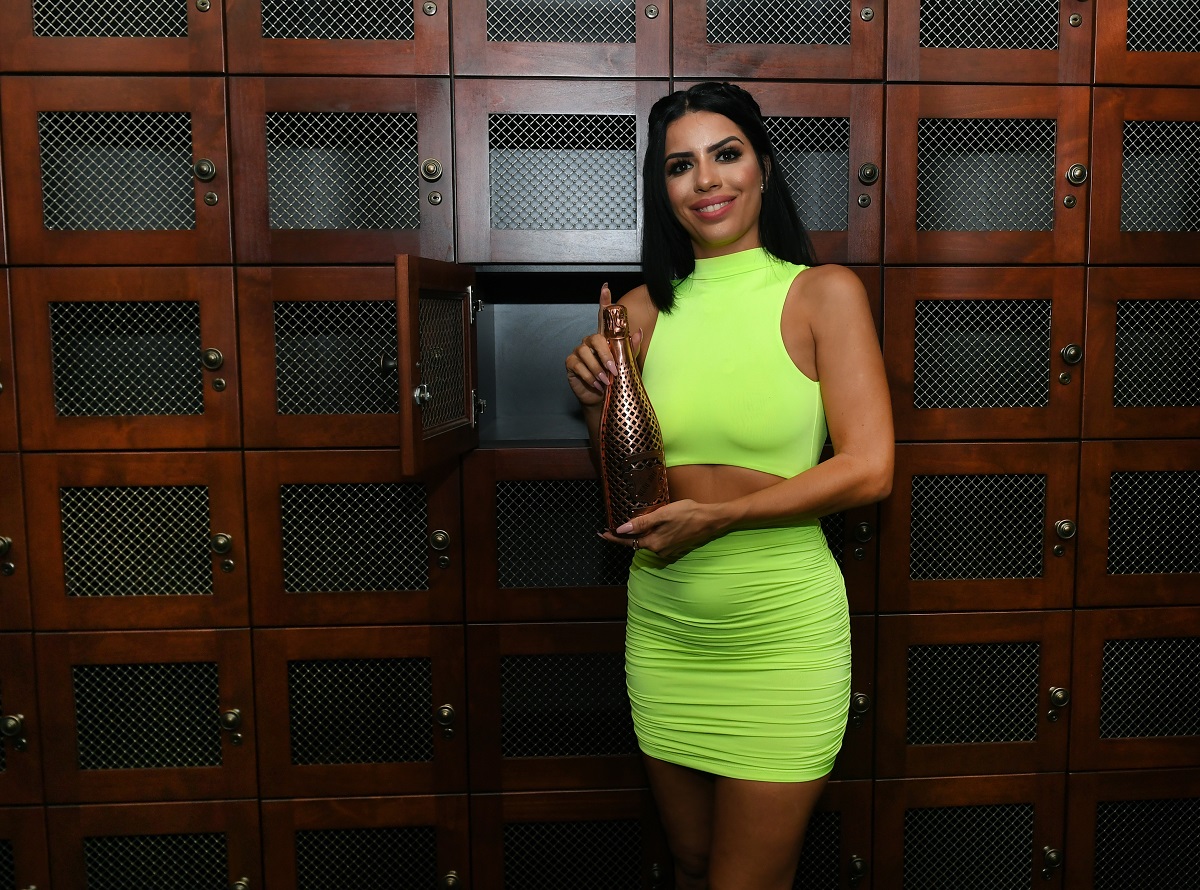 Larissa shared sexy photos with a vague caption
Larissa has been open about several of the many projects she's currently working on.
In addition to an intense overall makeover—including lip fillers, cheek implants, a chin procedure, hair extensions, nonsurgical rhinoplasty, weight loss, and likely breast implants and a tummy tuck in the future—the 90 Day Fiancé star plans to launch an OnlyFans account in Sept. 2020. Colt's ex-wife also recently told her fans that she would soon be starting a YouTube channel.
Most recently, Larissa shared several photos from a sexy photo shoot. The 34-year-old Brazilian mom posed in sky-high heels, a cleavage-baring bra, and a jewel-studded, skin-tight bodysuit.
While many of the photos appeared to be snapped in a hotel room, the 90 Day Fiancé star shared one snapshot in what looked like a backstage area or dressing room. Larissa didn't share exactly what the photo shoot and outfit were for, instead hinting that fans would find out soon.
"Today I did one of the greatest challenges of my life," Larissa wrote in her Instagram caption. "I had the honor of working with people that have energetic and positive vibes. This has been an unbelievable and unforgettable lifetime experience…Stay tuned!"
She tagged her PR firm, Brand Bomb Marketing, and Heather Rohrer, her aesthetician at Aesthetic Medicine LV, in the post—possibly indicating that the shoot was part of some kind of business move.
Many '90 Day Fiancé' fans thought Larissa was at a strip club
Of course, 90 Day Fiancé fans immediately began to chime in with their opinions about where Larissa was taking the photos, and what the "challenge" was.
A few viewers wondered if Larissa had been modeling for OnlyFans pictures. One fan commented that she was "dressed for acrobatics" and wondered if she was doing some kind of "Cirque de Soleil"-related project.
But many others thought Larissa was at a strip club—whether performing (or auditioning to perform) herself, or whether she was modeling for a shoot with the strip club as the setting.
"I actually thought it was the change room at a strip joint," one 90 Day Fiancé fan guessed.
Many fans agreed, chiming in with "me too" and "I did too!"
A Las Vegas local commented, "Pretty sure that's our local strip club dressing room."
"Are you dancing now??" another curious fan wanted to know.
Some viewers commented on how different Larissa looked now
While many fans wondered if Larissa was making a career shift and becoming an exotic dancer, many others were more interested in discussing her cosmetic procedures.
Plenty of 90 Day Fiancé viewers praised Larissa for her all-new look and extensive makeover, calling her "gorgeous" and "a queen." But others warned Larissa to stop while she was ahead. Some even hoped she wouldn't get "addicted" to surgeries and other aesthetic treatments.
"Stop changing your face please, you are beautiful as is," one fan commented, adding that Larissa should try to remain as natural as possible.
Another fan argued that the 90 Day Fiancé star shouldn't get too much more work done. "You were already a beautiful woman before all these cosmetic procedures!" they argued. "You do not need any more…don't let others make you feel bad about yourself!"
Still another agreed, "You are so beautiful. You don't need any more plastic surgery. Stop before you get so addicted."