'90 Day Fiancé': Some Fans Think Tania Maduro is Gaslighting Syngin Colchester
90 Day Fiancé star Tania Maduro has not been winning any points with fans when it comes to her relationship with Syngin Colchester. Most recently, Tania Maduro returned from her trip to Costa Rica, and went to visit an astrologer with Syngin Colchester. 
During their visit, Maduro revealed some upsetting news that really got to Colchester. Fans were generally upset with Maduro for taking her 30-day trip to Costa Rica to begin with, among various other behaviors. Now, some fans are suggesting that Maduro has been gaslighting Colchester.
Tania Maduro took a 30-day trip, left Syngin behind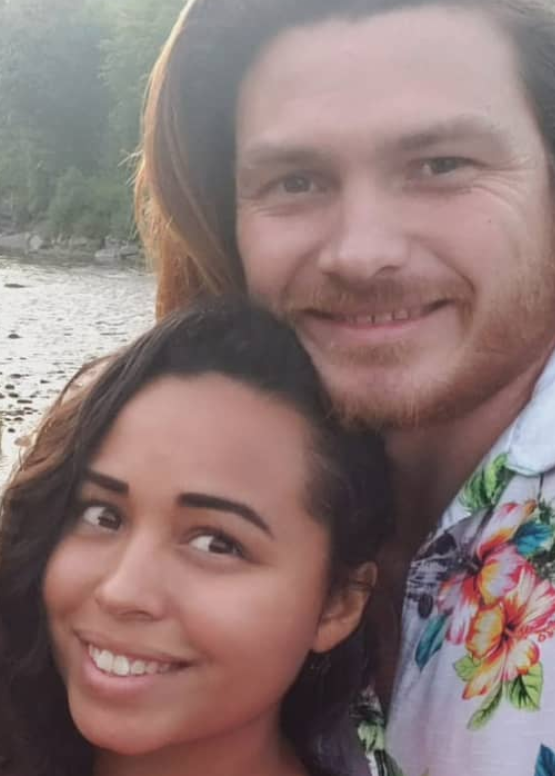 Both Syngin Colchester and 90 Day Fiancé fans alike were shocked when Tania Maduro revealed her plan to take a 30-day trip to Costa Rica. Colchester, from South Africa, had only 90 days on his visa to marry Maduro. 
Maduro decided 30 of those days were best spent studying pseudoscience in Costa Rica, leaving Syngin Colchester behind in a shed behind her mother's house. 
Colchester was upset, to say the least. At the time, he told Tania Maduro, "I'm literally around everything that is yours. I'm all alone in the backwoods of America, you know…So I am not at all looking forward to staying here by myself. I kind of feel lost and it sucks."
While Maduro was gone, she argued with Colchester about calling home and communicating with him. She couldn't commit to calling him and letting him know when she was home after a night of partying. 
Tania Maduro told 90 Day Fiancé producers, "Syngin definitely is the clingiest man I've ever been with."
Tania Maduro says Syngin Colchester isn't her soulmate
Unfortunately, things didn't improve for the 90 Day Fiancé couple when Tania Maduro returned from Costa Rica. She and Syngin Colchester decided to visit an astrologer and determine their compatibility. 
In case it wasn't yet apparent, Maduro is very interested in a variety of pseudosciences. The astrologer told them that they had great natural compatibility based on their stars, and asked them if they felt it was a soulmate situation. 
Colchester admitted that previously, he did not believe in soulmates. He said that meeting Tania Maduro changed that for him. However, Maduro was not on the same page.
Maduro replied, "I don't think I have that full soul mate feeling." She went on to add that her first love might have been her soulmate, not Colchester.
Any angry Colchester said, "I can't deal with this bullsh*t."
Some fans think the '90 Day Fiancé' star is gaslighting Syngin
Meanwhile, some 90 Day Fiancé fans have been calling Tania Maduro's behavior toxic, and have been suggesting that she's playing mind games with Syngin Colchester, possibly even gaslighting him. 
One Reddit user shared an image with examples of gaslighting phrases on it, and wrote, "Hello Tania are you reading this?"
Common phrases included "you're overreacting," "you're upset over nothing," "you must be confused again," and "just calm down."
One Reddit user commented, "With such favorites as 'you need more attention than I can give' and 'I will kick you out of the car right now and you can walk.' What a treat."
Another Redditor asked, in part, "But how do we know that person is not right in some particular moments? Because shit like that can happen (remembering things in different way, not saying this and that etc.) and suddenly the one who is oppressed is the gaslighter."
The original poster replied, "I think generally everyone uses these terms at some point. But when I read this I immediately thought of Tania. She is honestly one of the most narcissistic people I have ever come across."