'90 Day Fiancé': Some Fans Wonder if Brittany and Yazan From 'The Other Way' Are Together For 'Clout'; She Claps Back
Brittany and Yazan are one of the new international couples who are risking it all and overcoming the distance for love on the second season of TLC's 90 Day Fiancé: The Other Way. Brittany is a 26-year-old aspiring rapper and social media influencer from Florida. Meanwhile, Yazan is a much more traditional 24-year-old Muslim from Jordan, where Brittany is planning to move.
On the season premiere of 90 Day Fiancé: The Other Way, Yazan and Brittany admitted they were nervous about their many cultural and religious differences. Brittany also revealed to TLC producers that she was already married—having been separated from her estranged husband for some time—and hadn't exactly gotten around to telling Yazan just yet.
Brittany's large social media following and career in entertainment immediately made some 90 Day Fiancé fans skeptical about her true motives for appearing on the show. Some fans even accused the reality TV star of buying her Instagram followers. But Brittany pushed back against the claims, insisting that she didn't need or want the clout.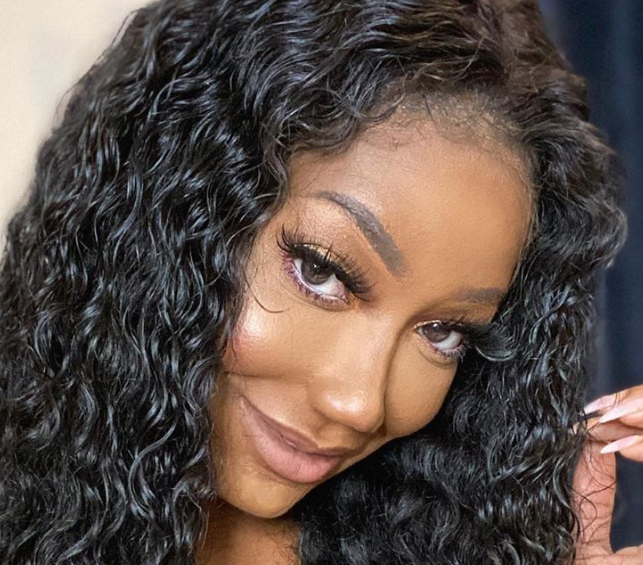 RELATED: '90 Day Fiancé': Brittany Says She Used to Date 'Established Gentlemen' As Old as 85 On 'The Other Way'
Brittany and Yazan argued over cultural differences in a new 'The Other Way' trailer
In early preview clips of the second season of 90 Day Fiancé: The Other Way—which premiered on June 8—it looks like Brittany and her husband-to-be clashed over their very different cultures and backgrounds.
Brittany was concerned about the strict laws in Jordan around modesty and female behavior. Yazan hoped that Brittany wouldn't mind not working or having the same freedoms she did in the U.S. in the more traditional setting she was moving to. What's more, Yazan's family wanted him to marry Brittany within days of her arrival in Jordan—a complicated prospect, given the fact that she was already legally married.
In one trailer, Yazan accused Brittany of disrespecting him in front of his family. "You show my family you don't respect me," he told her.
Yazan's mom stormed off as she yelled, "The conversation is over, Yazan! Enough!"
Brittany's filled with tears as she lamented being so misunderstood by her fiancé's family. "I don't understand what's going on. I don't get it," she exclaimed. "I'm sorry that I wasn't born in Jordan. I'm sorry that I don't know Islam. I'm sorry that 'm not good enough for Yazan."
Breaking down, the 26-year-old cried, "I don't have nobody here. Nobody here cares about me."
The couple seemed to come from entirely different worlds
In addition to her clashes with his family, Brittany was concerned about her very different modesty standards in 90 Day Fiancé preview clips. Brittany's openness on social media and sexy persona on Instagram seemed like they would certainly be at odds with the demure clothing she would be expected to wear in Jordan.
"You can't go like this in front of my family," Yazan told his future wife in one trailer, gesturing towards her somewhat revealing outfit.
"Why not?" a baffled Brittany wondered.
Yazan told TLC producers that Brittany simply didn't understand how differently she was expected to dress and behave in Jordan. "In Arab culture, you can't wear the short clothes. She wears the short clothes," he explained.
Wrestling with a headscarf, Brittany looked completely out of her element as she admitted, "I don't even understand this."
Some fans thought Brittany was on the show for 'clout'
Yazan and Brittany's many extreme differences in culture, religion, lifestyle, and personality made some 90 Day Fiancé fans wonder if the relationship was real to begin with.
"Do anything for the clout," one skeptical critic wrote in an Instagram comment under one trailer for the upcoming season. "Already doomed, 100% bet it's for the followers," another viewer agreed.
Others thought Brittany's rap career and entertainment-related aspirations were suspect. "I heard she's just an actress or something," a 90 Day Fiancé fan mused. Another echoed this sentiment: "I wish TLC would follow real stories…clearly she's only trying to promote her career."
Yet another Instagram user thought Brittany and Yazan were just too different to be a true love match. "I hope this is not another way for this girl to get exposure in her career, cause I can't really understand this relationship match," they wrote.
90 Day Fiancé fans speculated about Brittany's motives from the very beginning, in part due to her large following on Instagram. Some suspected that she might have bought her Instagram followers, because she didn't always have a lot of likes or engagement on her photos.
After accusing Brittany of appearing on the TLC show for her "rap career and her hair company," one Instagram user alleged, "She already bought 330k followers."
But, as 90 Day Fiancé blogger John Yates (@johnyates327tv) caught in a screenshot, Brittany took to her Instagram stories to argue that these claims were entirely false.
As for buying followers, Brittany wrote, she said she had no need or desire to do so. The 90 Day Fiancé star claimed that removing some of her more revealing photos had led to a decrease in engagement.
"I took all my photos down & changed my name. I changed my brand!" she wrote. "That's why I have 327k followers and not a lot of likes or comments. If I post a booty picture I'll have 39,000 likes. But I don't want to."
The 90 Day Fiancé star circled a past photo of herself with nearly 40,000 likes to prove her point. She's also posted recent couple's videos and photos with Yazan, driving home her argument that her relationship was, indeed, very real.