'90 Day Fiancé': Some Fans Wonder Why Andrei Castravet Didn't Marry a Moldovan Woman
On the fifth season of TLC's 90 Day Fiancé: Happily Ever After, Andrei Castravet and Elizabeth Potthast Castravet are navigating new issues in their marriage—like parenting one-year-old Eleanor and planning their second wedding in Moldova.
But some of the challenges they're facing are familiar to fans who've watched their journey from the beginning. Andrei's clashes with his in-laws, especially Elizabeth's father and sisters, as well as the couple's financial issues (in part due to Andrei's unemployment), are still a problem for the pair. What's more, Elizabeth and Andrei still don't always seem to see eye to eye when it comes to the roles of men and women in marriage.
In a recent episode of 90 Day Fiancé: Happily Ever After, Andrei and Elizabeth argued about gender roles and cultural differences in front of Andrei's parents. Fans took to social media to comment on the preview clips, suggesting that Andrei's comments about Moldovan women were uncalled for when he married an American woman.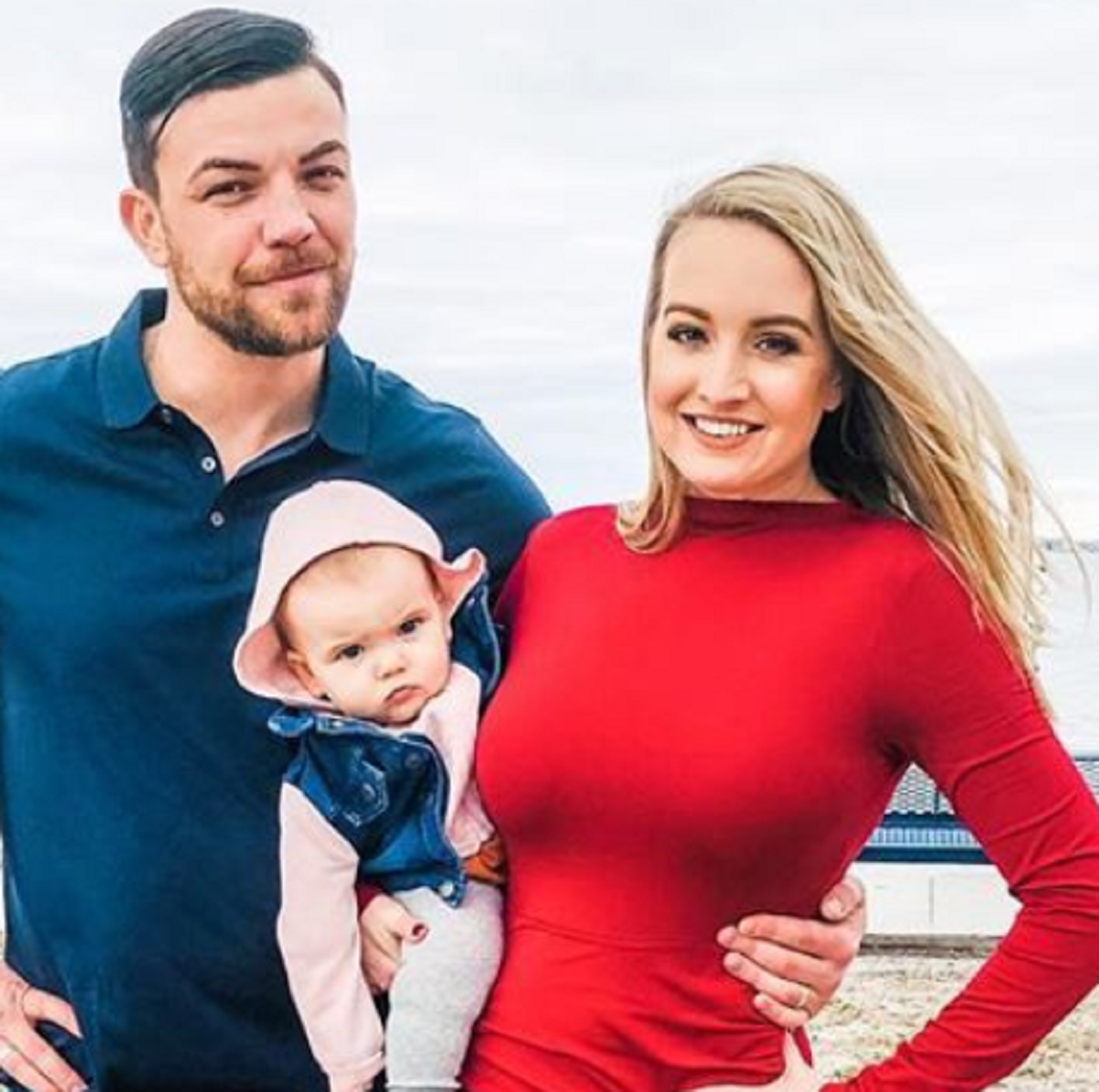 Elizabeth called Andrei out for 'acting like a chauvinistic alpha male' after an argument
The day after Andrei and Elizabeth arrived in Moldova for their second wedding, they immediately began bickering in front of Andrei's parents. (Luckily, Andrei noted, the language barrier meant they likely didn't understand much of the argument.)
When Elizabeth asked if Andrei's mother always went to such great lengths to set up an elaborate breakfast spread, her husband seemed to take a jab at his own wife's homemaking abilities. "This is how it is in Moldova. You work all the time and just move," the 90 Day Fiancé star told his wife.
Elizabeth took offense at the comment, appearing to think of it as passive aggressive. "Okay, so are you trying to say I don't do that?" she asked Andrei.
When Andrei insinuated that Moldovans were harder workers, Elizabeth pointed out that Andrei didn't exactly have a steady job lined up. "Is that why you have a job? Is that right?" she asked him sarcastically.
But Andrei told 90 Day Fiancé producers that there was a clear difference between Moldovan and American women. "This is how Moldovan women do it," Andrei insisted. "They make breakfast. They clean the table. They clean the house. And plus, they raise children, and plus, they work. Libby got a little bit offended. I didn't mean no harm by it. Maybe she's gonna take example for it."
He even took the liberty of telling his wife of the differences between their home countries: "Over there, you listen, and here, you listen double."
Elizabeth told 90 Day Fiancé producers that she wasn't happy with Andrei's behavior in Moldova. Claiming he was acting like a "chauvinistic alpha male," she pointed out that she, in fact, was the breadwinner—while her husband was the stay-at-home parent.
'90 Day Fiancé' fans suggested that Andrei's comments were hypocritical
Some 90 Day Fiancé fans immediately pointed out that Andrei's comments about traditional gender roles didn't match up with his reality. After all, Elizabeth worked full-time, while Andrei didn't. What's more, the couple had often had to accept money from Elizabeth's family in order to stay afloat.
"Andrei is a jobless lazy ass who mooches off of his American wife's family, not to mention one of the most entitled characters on #90DayFiance," one critic wrote on Twitter. "I can't believe he has the audacity to try and tell Libby how she should listen double like a Moldovan woman."
Another 90 Day Fiancé viewer argued similarly, "Andrei wants to talk about women's roles. It's like this ON-DRAY, she didn't get a Moldovan man who takes care of his family. She got a woman who stays home. Perhaps you need to learn to listen, and listen more."
Some wondered why he didn't marry someone from his home country after his remarks
After Andrei's comments about Elizabeth, in which he appeared to compare American women unfavorably to Moldovan women, some 90 Day Fiancé fans pointed out that he could have married someone from his own home country.
"Hey Andrei maybe you should have married someone from Moldova a**hole!!" one Twitter user argued during the episode.
Another agreed, "I can't stand Andrei! Why didn't he just marry a woman from Moldova?"
Yet another viewer argued that Andrei could have married someone from Moldova if he preferred someone who didn't differ from him culturally. "If Andrei had antiquated views of relationships, why did you marry an American woman?" they wrote. "This isn't 1955, you have to share responsibilities with the baby."