'90 Day Fiancé': Source Claims Brittany Banks Used Him For Cash and Clout Amid Yazan Drama
90 Day Fiancé couple Brittany Banks and Yazan have had a challenging relationship, to say the least. Cultural differences have caused several clashes, not just between the two, but also between Banks and Yazan's parents. Sadly, this also bled into Yazan's relationship with his parents. He's claimed to be homeless and jobless due to his relationship with Banks. Now, a source has stepped forward claiming that Banks spent two weeks with him during the ongoing Yazan situation and that she used him for cash and clout. 
Yazan's parents dislike Brittany Banks
RELATED: '90 Day Fiancé': Brittany Banks Dishes On Getting Liposuction
Yazan's parents are very conservative and traditional, and they aren't particularly fond of his relationship with Brittany Banks. The 90 Day Fiancé couple visited Yazan's parents to introduce Banks, and suffice it to say, it did not go well.
Banks has a robust social media presence, and often posts revealing photos that Yazan's parents are not happy about. They asked Banks to change her activities online and her lifestyle to better suit their beliefs.
"We don't accept my son to even be in an amorous relationship or even a romantic one with…I mean, with all due respect, so you're still on social media and you still are as you are. Cancel all of this. Cancel all the life you've been living, and you would marry Yazan," said Yazan's father.
They then pressed for the couple to marry as soon as possible. When Banks said it would likely be in January, they got angry. Banks later told Yazan she never wants to see his parents again.
"I'm not good at dealing with emotions. This situation with Yazan's parents made me crazy," she told cameras.
Yazan left homeless, jobless due to 90 Day Fiancé relationship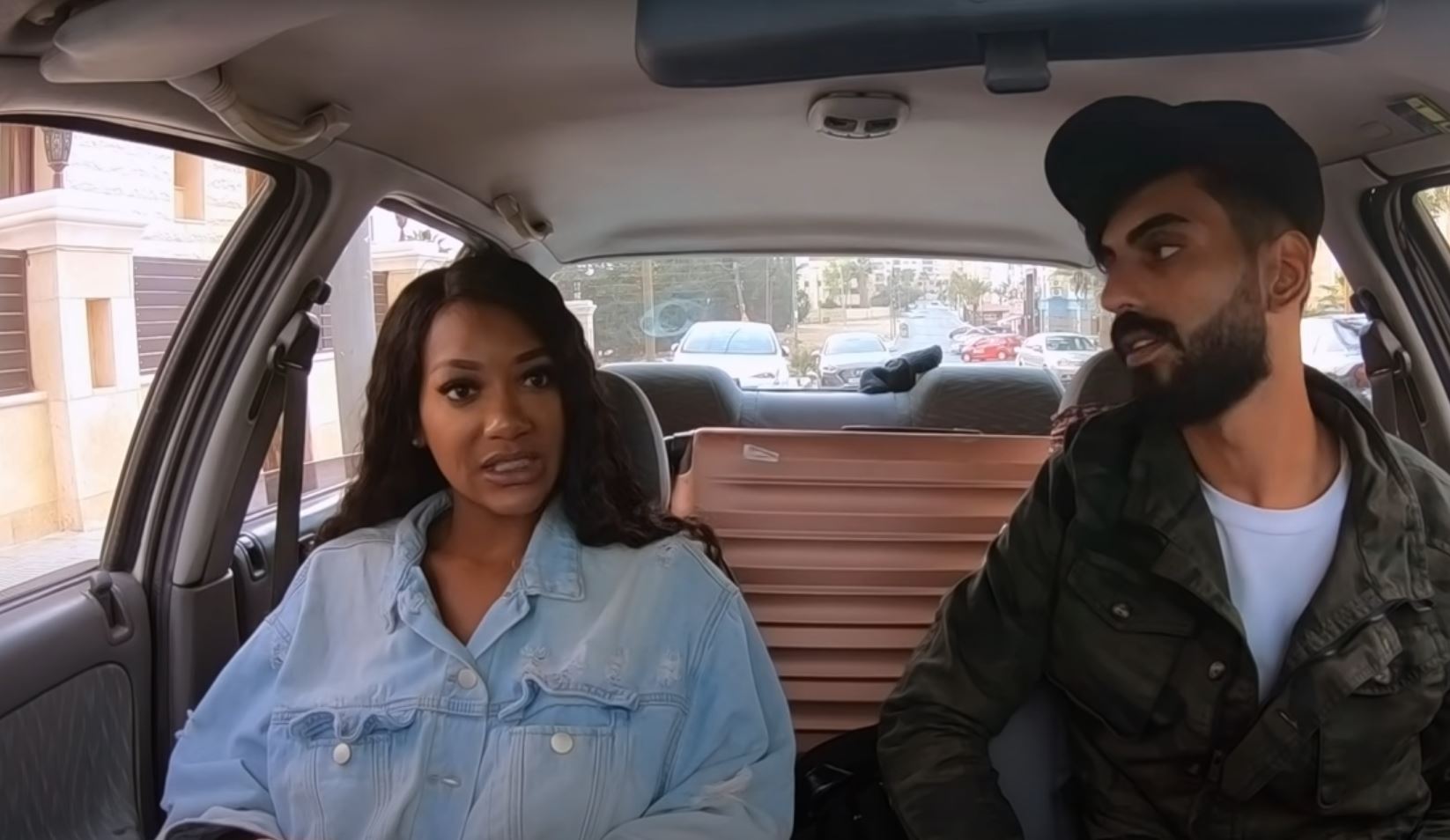 However Brittany Banks might feel about Yazan's parents and how they treated her, Yazan received the tougher end of the bargain. Due to his relationship with Banks, his parents have essentially kicked him out and fired him from his job with the family.
"We sat down and he started talking about Brittany. He said he is not accepting of the whole marriage. He doesn't want it. He started asking about social media," Yazan told a friend during an episode of 90 Day Fiancé.
"I spent the first night at my uncle's. After that, I had to stay on the street for two days. Then I rented an apartment and looked for work. I don't talk to anyone. I spend time alone. I swear, Mohammed, this has been the most difficult, truly the most difficult time I've been through," he added.
Source claims Brittany Banks used him for cash and clout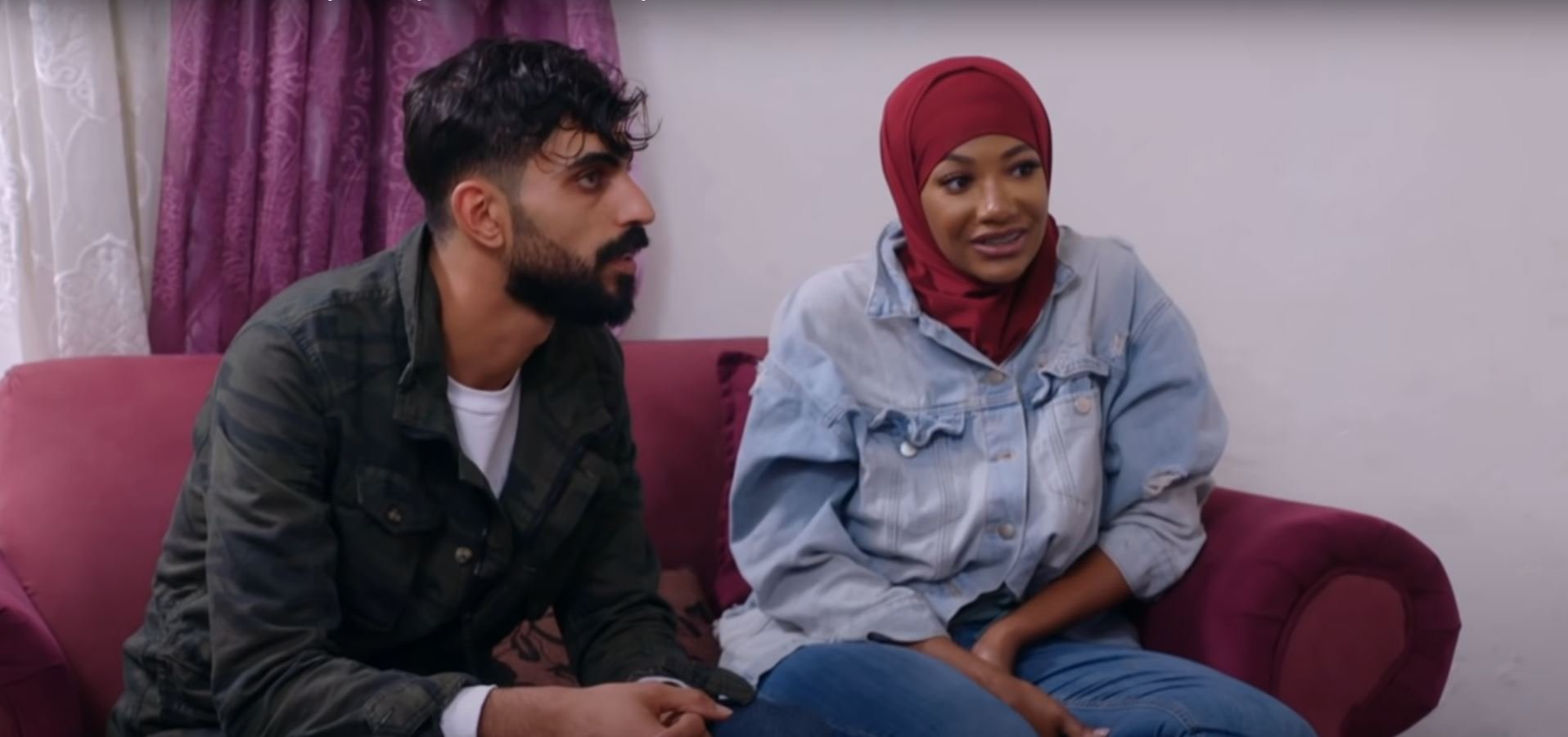 Now, a source who goes by KSlim on Instagram, and who runs a music production company, is claiming that Brittany Banks used him for clout and cash amid the Yazan drama. 90 Day Fiancé blogger John Yates posted a series of DMs from K Slim detailing what went down. 
"She was with me couple weeks ago. Dissin' [Yazan.]," he wrote. "I took her on a [private jet] and gave her money and that b*tch never once said thank u instead she kept asking for more money."
"Never said a word about [Yazan] until I asked. And she said she hated Jordan. I gave her [$2,000] and took care of all expenses. She was with me almost 2 weeks. … Then when I stopped giving her money she said I should've told her I wasn't financially stable," he added.
Comments on Yates' post largely pointed out that it was KSlim's choice to give Banks money, and referenced the fact that Banks has been fairly clear about having sugar daddies in the past.