'90 Day Fiancé' Spoiler: Does Ariela Return to Ethiopia to Be With Biniyam?
On 90 Day Fiancé: The Other Way, Ariela Weinberg leaves her fiancé, Biniyam Shibre, in Ethiopia to return to the United States to get their son, Avi, emergency hernia surgery. Biniyam is terrified history will repeat itself and that Ariela won't return to Ethiopia, as his first wife and son had done before. Ariela promised to return, but did she come back for Biniyam?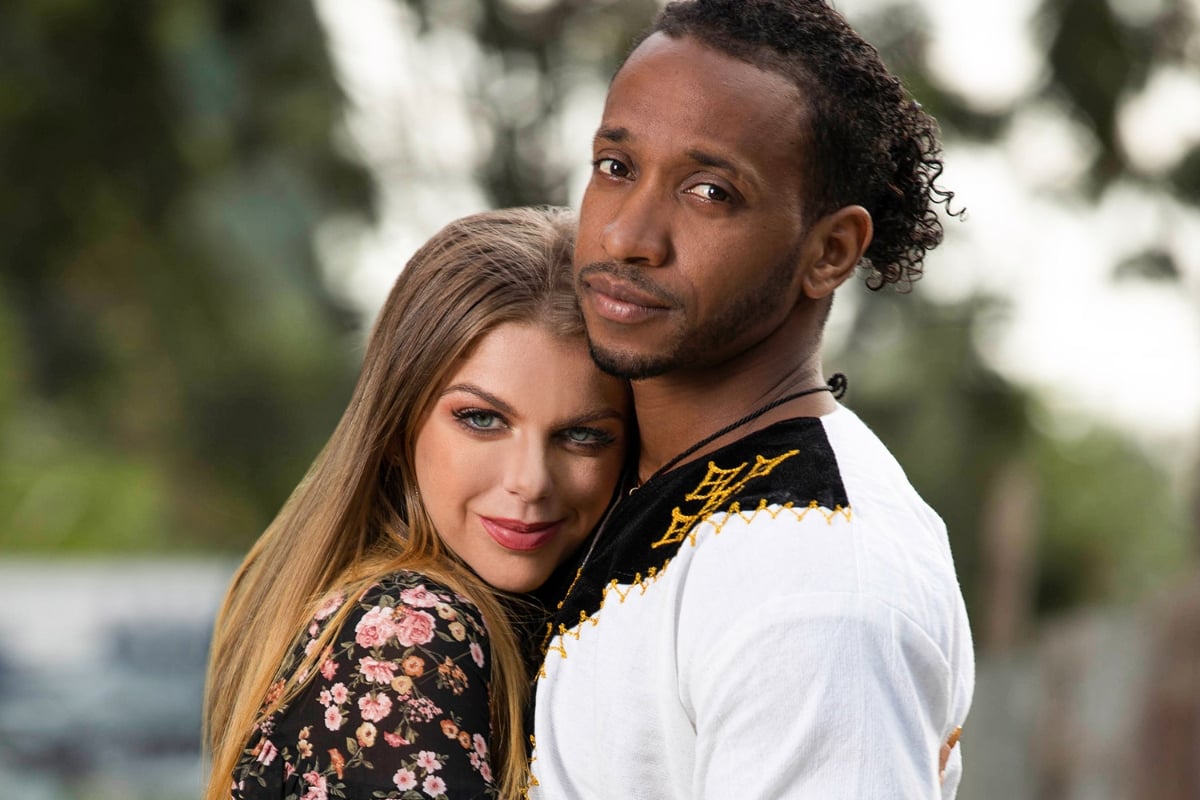 Ariela leaves to the US for Avi's hernia surgery
Ariela and Binyam bring Avi to the doctor and find out that he needs emergency hernia surgery. She decides that she will go to the US to get the best medical care for Avi. On the October 10th episode of 90 Day Fiancé: The Other Way, Ariela leaves a tearful Biniyam behind as she boards the plane.
Binyam's ex-wife and their son similarly left for the US, and they never returned. Since then, Biniyam has been terrified that history would repeat itself and that Ariela would do the same with Avi. He was so afraid of them leaving that he even hid their passports, but it didn't matter; Ariela had already made up her mind. She wanted Avi to have the procedure done in the US.
Does Ariela return to Ethiopia?
The biggest question of the season is if Ariela will return to Biniyam in Ethiopia. It appears that she does because a fan spotted Ariela with Biniyam in America on September 22nd, 2021. The photo, reposted by Instagram account @youreroadchuckness, confirms that both of the 90 Day Fiancé stars are currently in America.
The photo was taken by a fan who lives in Princeton, New Jersey, Ariela's hometown. This means that Ariela made good of her promise to return to Biniyam. Whether or not Biniyam and Ariela are living in America, that's a different story. It could be that the 90 Day Fiancé couple is just visiting Ariela's family.
What happens to Ariela and Biniyam this season of '90 Day Fiancé'
According to the trailer for 90 Day Fiancé: The Other Way, Biniyam talks to Ariela on video chat while she's in America. He says, "You're the one you left me." That's when Ariela says, "I will never go back to Ethiopia after what you have done to me and Avi."
So what is it that makes Ariela not want to go to Ethiopia? She said that Biniyam had done something to her and her son. What could this have been? Fans speculate that Biniyam was possibly unfaithful to Ariela while she was in the US.
While the full story has yet to be revealed, it does appear that Ariela doesn't want to go back to Ethiopia. So how does it work that Biniyam, Ariela, and Avi are all in New Jersey right now? It will be interesting to see how the couple goes from leaving each other in Ethiopia to being together in America. In order to discover what happens in this couple's journey, fans will have to continue watching 90 Day Fiancé: The Other Way Season 3.
RELATED: '90 Day Fiancé' Fans Praise 'Queen' Alina After Her Clapback to Hypocritical Steven