'90 Day Fiancé' Spoilers: Andrei Discovers a Secret, Angela Consults a Psychic
This week's episode of '90 Day Fiancé' features all sorts of secrets and lies getting exposed, from the Potthast family to Angela and Michael.
90 Day Fiancé is a super-smash hit for the TLC network. Every week, people from all over the country tune in to watch star-crossed lovers from two different parts of the world duke out their marriage problems in the United States. This week's episode, however, brings more drama than ever. Let's take a look at what fans can expect.
[Spoiler Alert: Spoilers for this week's episode of 90 Day Fiancé are up ahead.]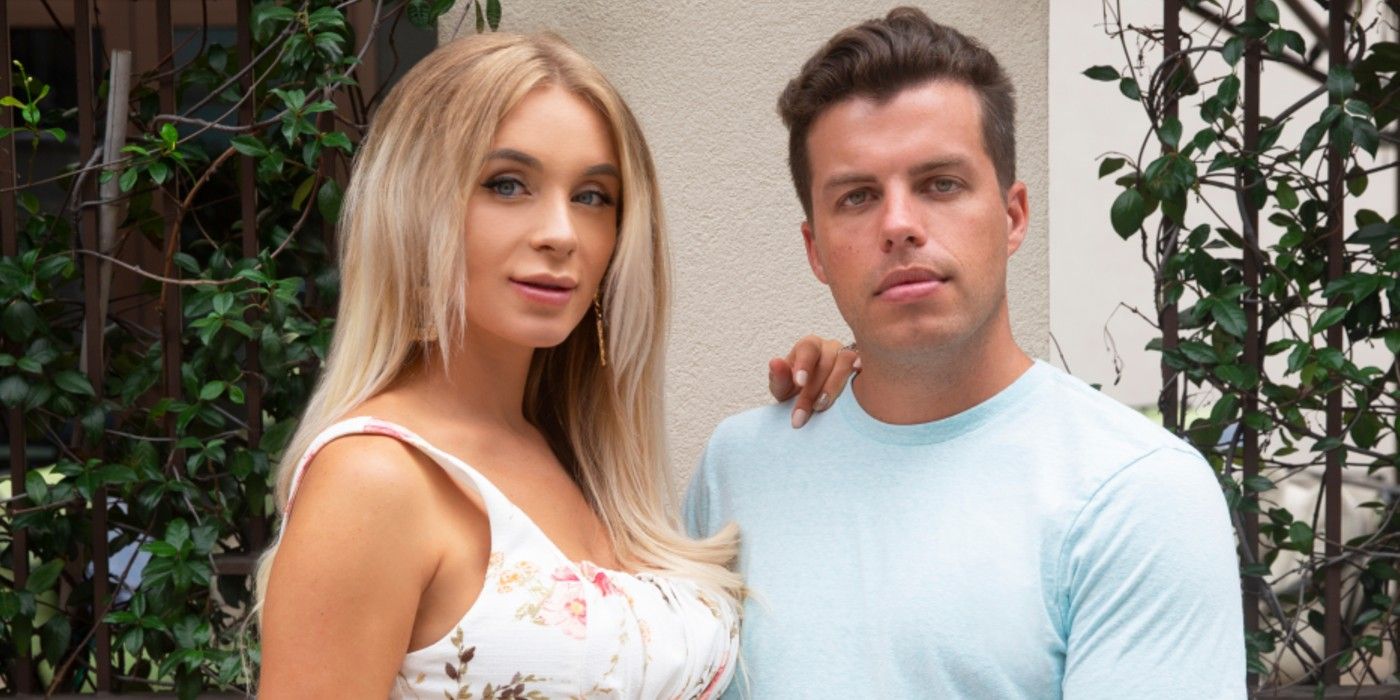 '90 Day Fiancé': Angela and Michael are still at loggerheads
The first words we hear on this week's episode of 90 Day Fiancé are out of Angela's mouth. Naturally, she's upset with Michael, and still wants a divorce. But before she files the papers, she decided to have a joint reading with her psychic, Tracey, and Michael himself. While Michael is initially hesitant to do the reading, he ultimately agrees.
Tracey's first order of business is to accuse Michael of only being with Angela for the money. "There's so much focus on business — work, work, work," said Tracey. This prompts Angela to question if Michael is with her for all the right reasons. When Michael asks Angela for "more space," Angela and Michael begin arguing. Tracey doesn't help the matter when she interjects about there being "communication issues," according to the tarot cards.
The psychic reading concludes with Angela posing the question to Tracey: "is Michael scamming me?" Tracey draws a card that bats the question back to Angela: "if you believe."
Jovi and Yara are still adjusting to a new home
Another 90 Day Fiancé favorite couple, Jovi and Yara, are still settling into their new digs just outside of New Orleans. Yara is preparing for "Ukrainian Christmas," which takes place on the Feast of the Epiphany (January 6th). She dispatches Jovi to go grocery shopping and complains incessantly about the effort upon his return.
Undeterred, Yara invites Gwen — Jovi's mother — and Jovi's cousins to the shindig. Jovi's cousin Claire simply cannot believe that her party-hearty cousin has become a husband and father. After a very awkward dinner, Gwen and Jovi's cousins admonish Yara for letting baby Mylah sleep in their marital bed. Jovi ends the conversation by calling Yara a "psycho," and Yara, of course, doesn't take kindly to this name-calling.
Ultimately, Yara kicks the Family Jovi out of her house, which doesn't sit well with Gwen and Jovi's cousins. Gwen takes to the confessional to make clear that Jovi's living in Yara's world, not the other way around, and that Yara was "rude" for kicking them out of the house.
Ronald and Tiffany still keep fighting about dumb things
Next up on 90 Day Fiancé is Ronald and Tiffany, who still can't come to an understanding about their marriage. Ronald admits he's not the kind of guy to talk about his feelings, but Tiffany still insists that she's doing it all and wants Ronald to do his fair share. Considering that none other than Tiffany's mother has said that the couple's made-for-TV drama is fake, their complaining falls more than a little flat.
Elizabeth and Andrei finally make it to the reunion — and sparks fly immediately
The most contentious 90 Day Fiancé couple is none other than Elizabeth and Andrei, who have finally made it to the big family reunion in Maryland after coming close to fratricide in the RV.
Andrei finds out that Elizabeth has hired a babysitter for their daughter, Ellie, while they're at work, and needless to say, he's not very happy about that. Andrei preferred to fly his parents in from Moldova to watch Ellie while they were at work, and isn't a fan of the fact that none other than Elizabeth's sister, Jen, recommended the babysitter. This prompts Elizabeth's sisters to attack Andrei for having an "outdated" view of life, but neither was aware that Elizabeth never informed Andrei of the new hire, so they felt foolish afterward.
Not that this prompted an apology from either sister.
Be sure to tune in to 90 Day Fiancé on Sunday, July 18, for more details on what happens next!