'90 Day Fiancé' Spoilers: Ben and Mahogany Spotted Together in a Mall in Peru
On Feb. 23, a 90 Day Fiancé: Before the 90 Days fan spotted season 5 couple Ben and Mahogany holding hands in a mall together in Lima, Peru. Does this debunk the rumors that Mahogany is a paid actor? Here's everything we know.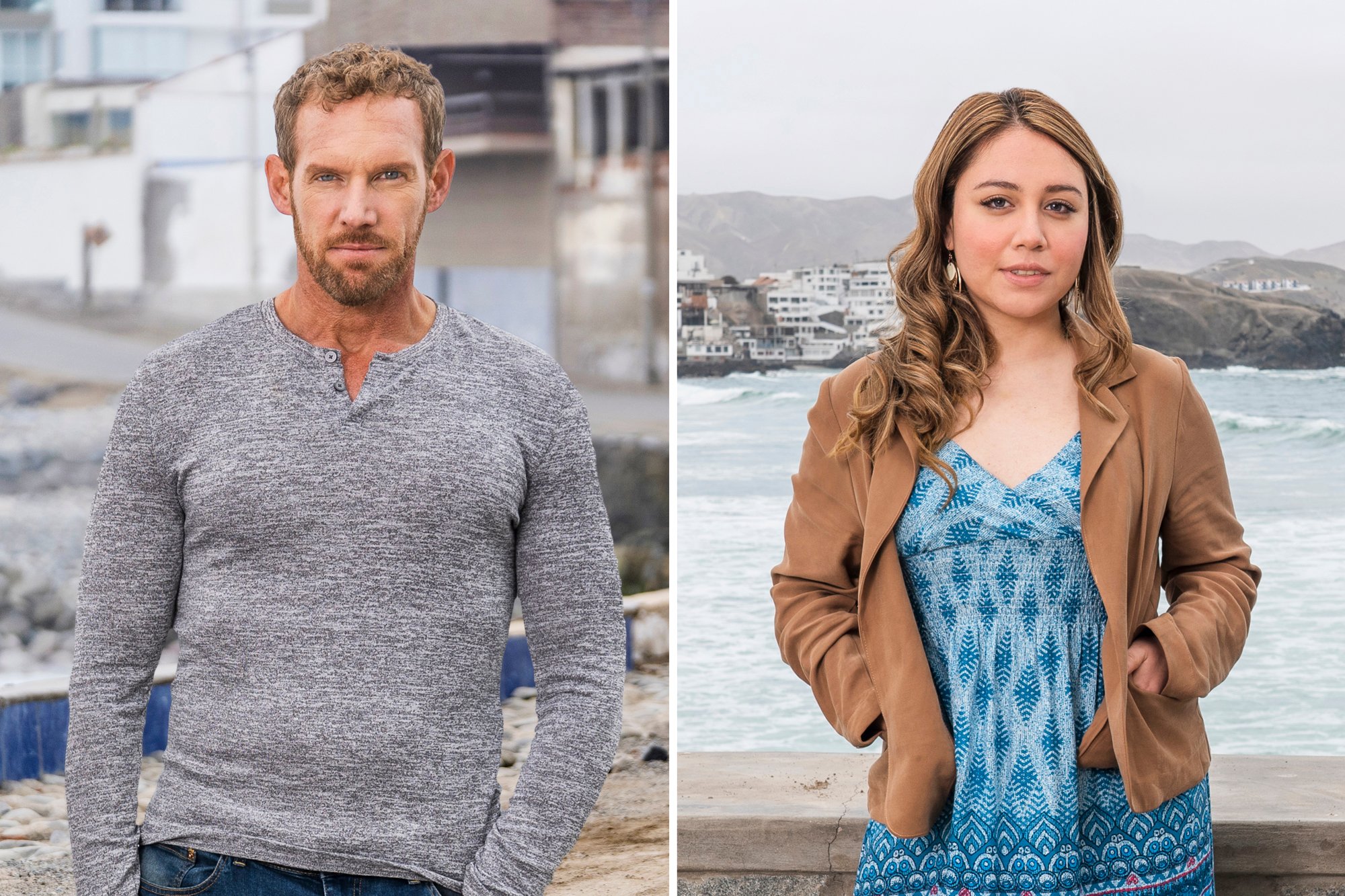 Ben and Mahogany meet on '90 Day Fiancé: Before the 90 Days' Season 5
Many 90 Day Fiancé fans were sure that 52-year-old Ben was being catfished by the 24-year-old Mahogany. Everyone was shocked to see Mahogany show up at the restaurant to meet Ben and that she was a young, pretty Peruvian woman.
Ben was just as shocked as the fans, but he never doubted that she was real. Despite both of them looking differently than their photos, they were overjoyed to see each other for the first time.
Ben and Mahogany were spotted together in a mall in Lima, Peru
A 90 Day Fiancé fan posted on Reddit about their experience running into Ben and Mahogany at a mall in Lima. The Reddit user wrote,
"My fiancé works at a large mall in Lima and today is the last day of the visit, so walking to exchange money today Lo and behold who walks out of a Home Depot-esque store…Ben. By himself, no Mahogany in sight. I was shocked to see him here I couldn't move for a second but my fiancé wanted to chase him up an escalator but I was too afraid.

What are the f—king chances??? I didn't snap a pic of him because that to me is weird but I'm currently walking around the mall to see if I could run in to him again."

Reddit @torterra_trainer95
The Reddit user posted photo evidence of the couple walking through the mall together in another post. Check out the image below:
They wrote, "Edit: so I actually found him walking with Mahogany and approached them, at first he was very wary of talking with me and said I couldn't say anything about them being together at the mall but that I could take a selfie with him, I declined. Mahogany is kinda uptight. I tried shaking her hand but she gave me a fist bump instead."
Rumors that Mahogany is a paid actor
Despite showing up at the restaurant with Ben, many 90 Day Fiancé fans were convinced that Mahogany was the real deal. Fans speculated that Mahogany was a paid actor whose only job was to move Ben's storyline along.
The Reddit user thinks the mall sighting debunks the rumors that Mahogany is an actor. They wrote, "F—king crazy to see them here, but they seem to be together. The whole actress thing is still fishy to me because they seemed to be a couple no cameras in sight."
The sighting also that Ben and Mahogany are still together in 2022. 90 Day Fiancé: Before the 90 Days Season 5 airs Sundays on TLC and discovery+.
RELATED: '90 Day Fiancé' Spoilers: Ximena Covers Up Her 'Mike' Tattoo on Her Wrist — Are They Over?