'90 Day Fiancé' Spoilers: Do Jibri and Miona Get Married in Season 9?
90 Day Fiancé fans are eager to find out if season 9 couple Miona and Jibri Bell will have a happily ever after ending. Do Jibri and Miona get married this season? Here's everything we know.
Warning: this article contains spoilers for 90 Day Fiancé Season 9.
Miona and Jibri's '90 Day Fiancé' journey so far
Jibri, a 28-year-old musician from South Dakota, went on tour with his band in Serbia when he found the love of his life. He met a 23-year-old Instagram influencer and model, Miona. The two started dating and went on many trips worldwide before getting engaged.
Now that Miona's K-1 visa has been accepted, she's moving her life from Nis, Serbia, to be with Jibri in Rapid City, South Dakota. However, Miona isn't happy living with Jibri's parents in the rural city.
They have plans to move to LA, California, but in the meantime, they are staying at Jibri's family home to save up money. However, his parents' rules are placing on them are almost becoming too much for Miona.
Jibri is trying to keep both his fiancée and his parents happy. But with only 90 days to wed, Jibri isn't sure how he will be able to afford the lavish lifestyle that Miona is expecting. Will Miona get her dream wedding on the beach with Jibri? Here's what we know.
Do Jibri and Miona get married in season 9
There have been rumors that Jibri and Miona are already married. The speculation began when a Serbian June 2020 interview of Jibri surfaced where he referred to his fiancée, Miona, as his wife.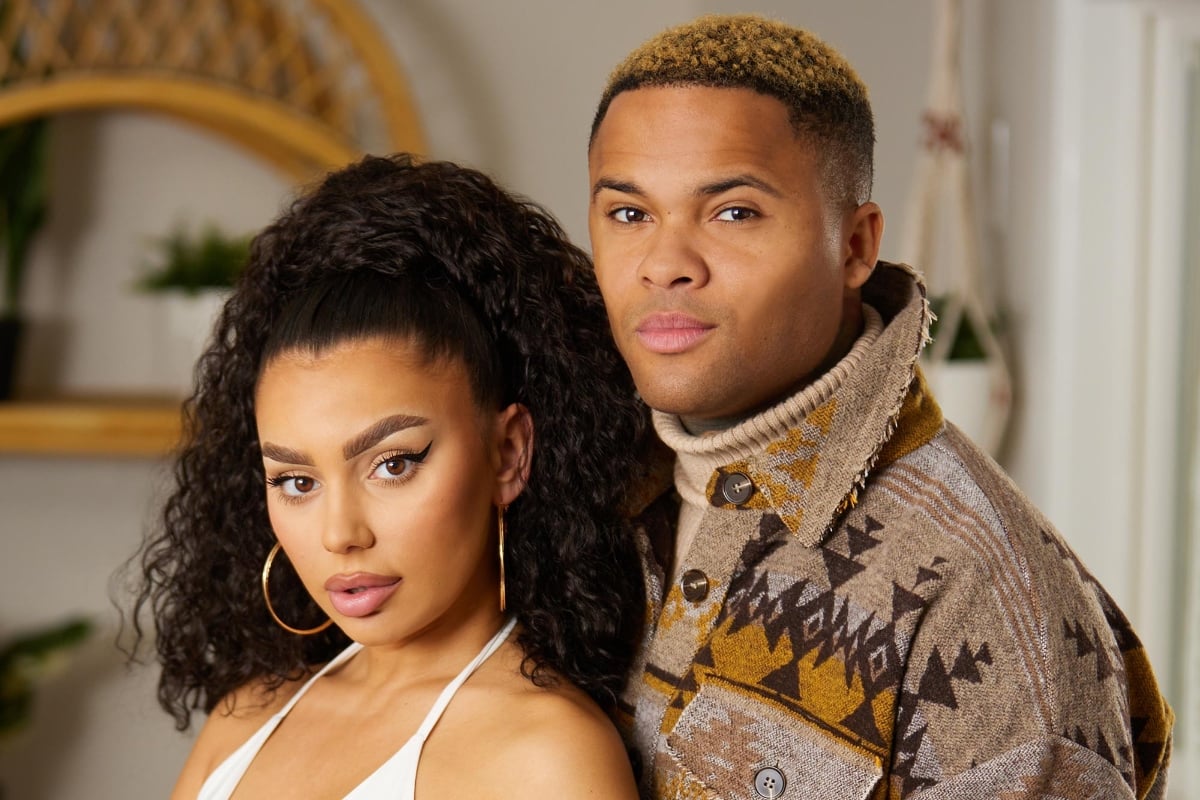 The South Dakota native, fluent in Serbian, told the Serbian publication, Telegraf, all about his connection and love for the country. He said, "My wife's Serbian, and my life's Serbian, and everything Serbian to me is right."
Another indication that they are married is that Miona created a Cameo account under 'Miona Bell,' taking Jibri's last name. She also goes by the same name on her Instagram account.
The most significant indication that Miona and Jibri are married is because she's still posting about him and her life in the US. If she weren't married to Jibri within the 90 days, she would have had to return to Serbia. It's safe to say that they get married on 90 Day Fiancé Season 9. It'
Relationship hurdles that Jibri and Miona have to overcome
If it's true that Jibri and Miona are still together and happily married, they had plenty of obstacles to overcome to get to that point. So far in 90 Day Fiancé Season 9, Miona isn't comfortable living in Jibri's rural hometown and is ready to move. But Jibri is waiting to finish his album with his band, Black Serbs, before he can promise Miona anything.
Next, there's the conflict between Miona and Jibri's best friend, David. While it's yet to be discussed in season 9, the trailer for the season hinted that Jibri and David get physical over it.
It's confirmed that Jibri and Miona get married within 90 days, but fans will have to watch to find out how they get there. And also to see if Miona will get her beachside wedding or if they take the courthouse route.
90 Day Fiancé Season 9 airs Sundays at 8 pm EST on TLC.
RELATED: '90 Day Fiancé': Mohamed Calls Yve's Friends' Weird' After They Bombard Him With Sex Questions