'90 Day Fiancé' Spoilers: Do Thaís and Patrick Get Married in Season 9?
90 Day Fiancé fans are eager to find out if the season 9 couple, Thaís Ramone and Patrick Mendes, get their happily ever after. Do Thaís and Patrick get married this season? Here's everything we know so far.
Warning: this article contains spoilers for 90 Day Fiancé Season 9.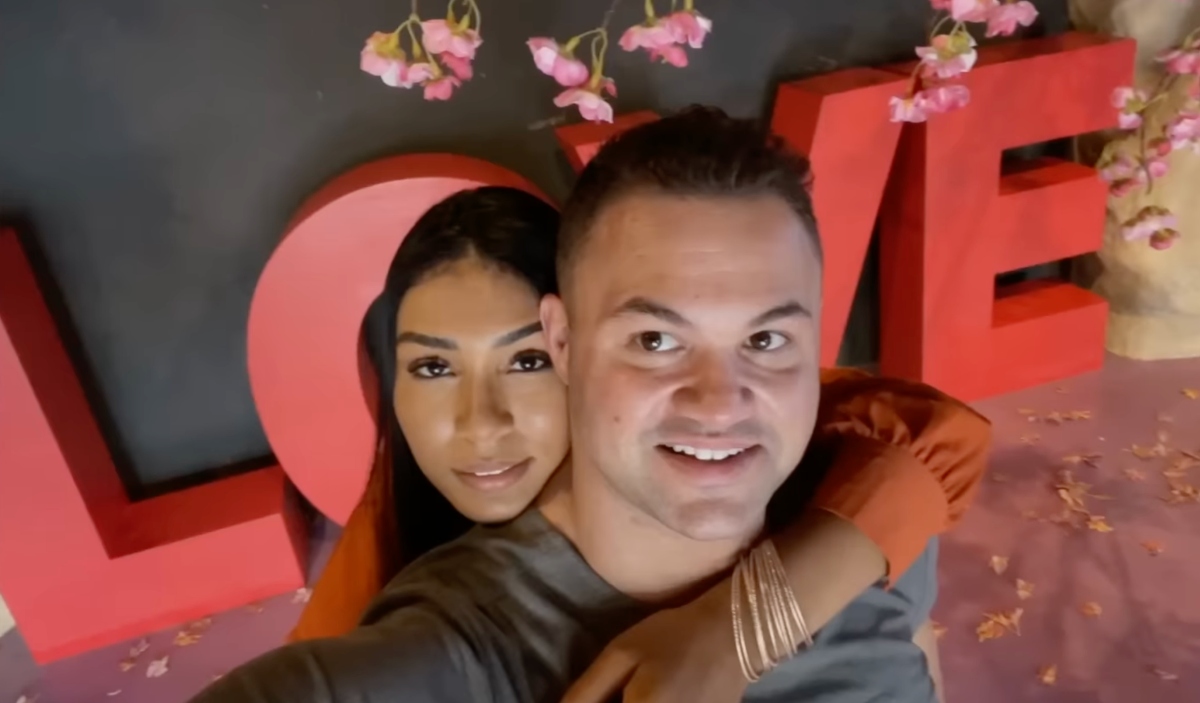 Thaís and Patrick's '90 Day Fiancé' journey
On the premiere episode of 90 Day Fiancé Season 9, the 31-year-old weightlifter, Patrick, revealed how he met his 25-year-old model girlfriend, Thaís. Patrick said that he met Thaís on a trip to Brazil to reconnect with his father.
After he moved his location to Brazil on a dating app, Patrick said that they began talking after they matched. He met up with her during his trip, and they hit it off immediately. Since then, Patrick has been traveling back and forth to Brazil to be with Thaís any time he can.
On 90 Day Fiancé, Thaís is moving to Austin, Texas, to be with Patrick, where she will be living in the same house as his brother, Johne Mendes. Thaís is finally in America on a K-1 visa, and the couple has 90 days to get married.
Do Thaís and Patrick get married in season 9?
While it's not confirmed whether or not Thaís and Patrick get married, many clues on Instagram suggest that they're still together. The pair have many photos of each other on their Instagram accounts. And they even have each other's names in their respective bios: "Engaged to @tharamoniee" and "fiancee of @buffmendes."
Since an NDA keeps them from sharing their marital status, it's safe to say that they got married in season 9. It looks as though their relationship is still going strong.
On May 15, Thaís shared a throwback photo of her first day in the United States with Patrick. Check out the Instagram post below:
She penned a sweet caption: "First day in the United States and I couldn't be happier and feel so blessed to have made it!!only those who know me know how hard it was to get here, it was 2 years waiting for it. Imagine being engaged to someone and never having the opportunity to know their home, country, friends, family. Patrick was so amazing on this journey, grateful to him for not letting me give up, always when I thought I wouldn't make it anymore, he said 'I'll always come back there for you'."
Relationship hurdles Thaís and Patrick have to overcome
While there are not many red flags in this promising 90 Day Fiancé relationship, there are a few hurdles that Thaís and Patrick will have to overcome a few hurdles. One of the biggest ones is that Thaís doesn't get along well with Patrick's brother, John. On day one of Thaís being in America, she's already wanting to change the bachelor lifestyle that Patrick and John have been living.
Another significant issue is that Thaís wasn't honest with her father about moving to the United States. When saying goodbye to him in Brazil, she told him that she would be coming back. Unbeknownst to Thaís' father, the plan is to get married and stay there indefinitely. As fans know, it takes some time before Thaís will have her green card and be able to travel back to Brazil.
Many fans believe that this is one of the most promising couples of season 9 and hope that they can work out their differences. Audiences will have to watch to see this couple's journey down the aisle.
90 Day Fiancé Season 9 airs Sundays at 8 pm EST on TLC.
RELATED: '90 Day Fiancé' Spoilers: Do Emily and Kobe Get Married in Season 9?