'90 Day Fiancé' Spoilers: Are Kara and Guillermo Already Married?
'90 Day Fiancé' couple Kara and Guillermo might already be married. Fans found a social media post from Kara that gives the answer away.
90 Day Fiancé Season 9 premiered on Apr. 17 and introduced fans to several new couples as they tried their hand at international love. The show focuses on the relationship and hardships each pair faces as they adjust to their life. TLC's most popular series tries to keep the stars from spoiling the outcome of their relationship by having the cast sign NDAs. However, it looks like new cast member Kara let something slip.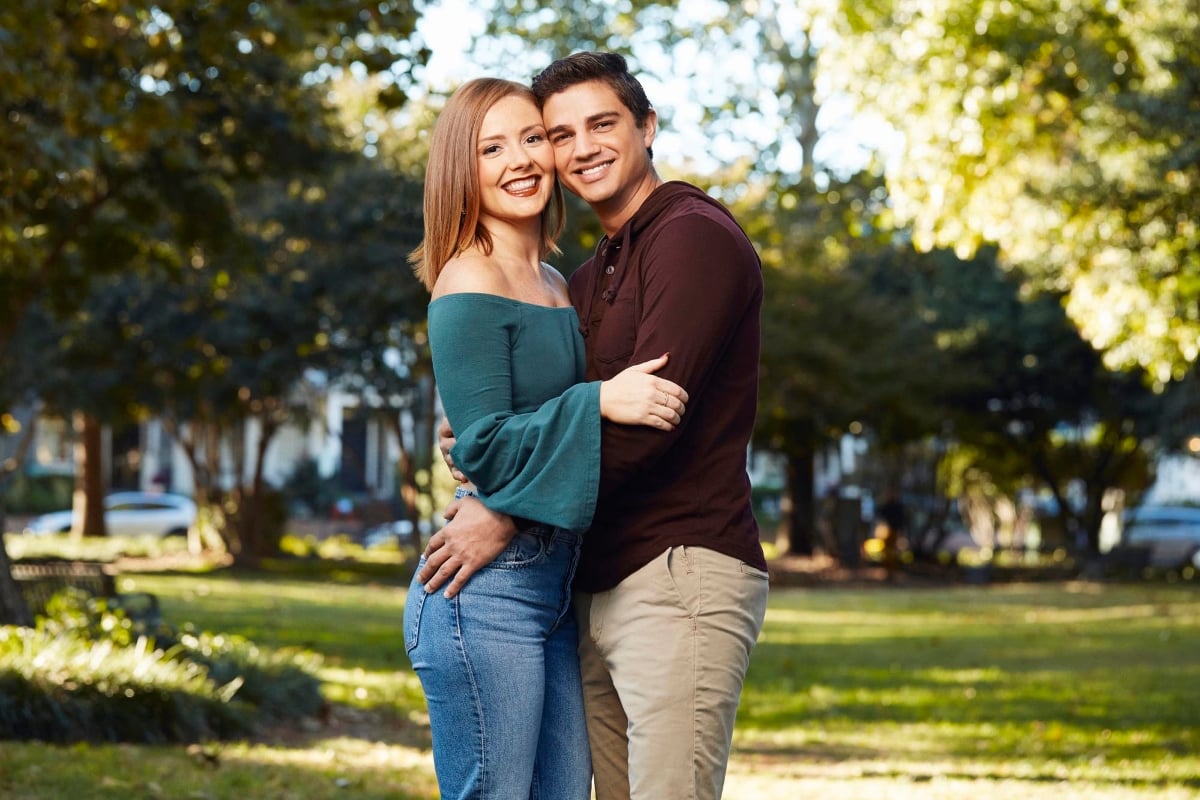 '90 Day Fiancé' Season 9 stars Kara and Guillermo met when she moved to the Dominican Republic for her job
Kara and Guillermo met when her job officially relocated her to the Dominican Republic. She met a coworker at a restaurant to work together when Guillermo approached their table.
"I was literally just sitting at a table with my computer, working with my colleague, when this waiter strolled up to our table and said, 'Ladies, it's tequila time!' I was like 'Damn, he's cute.'"
Kara points out that her colleague mentioned how young Guillermo looked, "She thought he was like a young boy, which he probably was, but he's a beautiful young boy. I mean, he was 21. It was definitely legal."
The coronavirus (COVID-19) pandemic forced Kara to move back to Virginia while Guillermo stayed in the Dominican Republic. The couple reunited in America almost nine months after Guillermo applied for his K-1 Visa. TLC's full-length trailer for 90 Day Fiancé Season 9 shows that jealousy issues arrive when Guillermo learns about Kara's history of cheating. However, it looks like the couple resolved the matter, and the two got married after the season ended.
A social media post from Kara implies that she and Guillermo are already married
A user on the 90 Day Fiancé subreddit found a post by Kara mentioning her "husband," so it appears that she and Guillermo already tied the knot. The post reads, "Selling my husband's car because he wants a truck! It has been a joy to have. Please share!"
The ad for the car is dated Nov. 21, 2021. Looking at the 90 Day Fiancé Season 9 filming timeline, the post from Kara was created after the season completed filming.
'90 Day Fiancé' fans wonder if Kara broke her NDA with the show
TLC tries to keep the outcome of the relationships under wraps, but there's only so much they can do when a cast member posts revealing information online. However, some fans were shocked that Kara potentially broke the non-disclosure agreement she signed to appear on the show. 
One fan wrote, "I naively thought NDAs were something more serious, lol. I reside in her area and she's been everywhere on local tv and media, I may get sick of her before this season even gets started."
Another viewer stated, "Trust me NDAs do not matter. I briefly worked at Viacom and it was an eye roll. NDA matters if it ruins a reputation or business income. So in shorter terms, if this post turned everyone off from watching the show further they can sue her. Otherwise, it means nothing."
Tune in on Sunday nights on TLC for all-new episodes of 90 Day Fiancé Season 9. The series also streams the same day on discovery+.