'90 Day Fiancé' Spoilers: Mike Spotted Filming With TLC With a Woman Who Isn't Ximena
Mike returns to the '90 Day Fiancé' franchise after being spotted filming at a NYC restaurant with a woman who isn't Ximena.
90 Day Fiancé: Before the 90 Days stars, Mike and Ximena may have broken up after fans spot Mike filming with another woman. Whether they're together or broken up, Mike will be back for another 90 Day Fiancé season.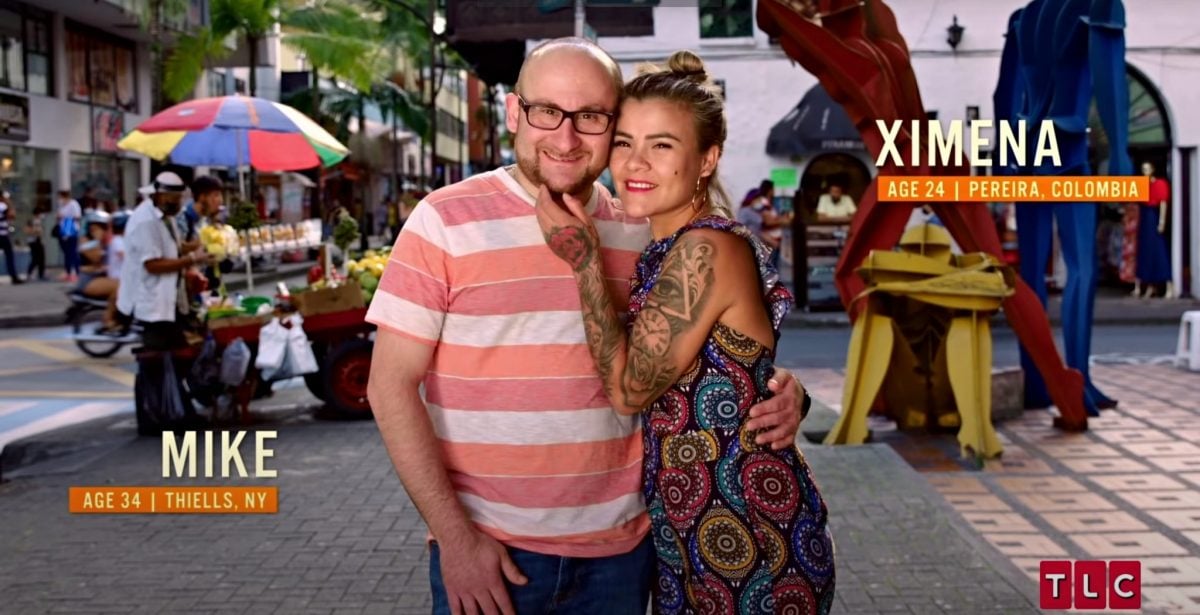 Ximena and Mike's journey on '90 Day Fiancé: Before the 90 Days'
So far on 90 Day Fiancé: Before the 90 Days Season 5, Mike, a fireman from Thiells, New York, traveled to meet his long-distance girlfriend, Ximena, for the first time. He visited her hometown of Pereira, Colombia, where he met Ximena, her two sons, and her entire family.
Despite many red flags in the relationship, Mike decided to ask Ximena to be his wife on the final day of his trip. She agreed, and the next day, Mike was back in New York. During the two months he spent apart from her, Ximena began acting differently.
On the Feb 20 episode of 90 Day Fiancé: Before the 90 Days, Mike made his second trip to Colombia to visit Ximena. When he arrived, Ximena was frustrated that he came and she had to cancel her breast augmentation surgery. That's when Mike realizes that Ximena is no longer making him a priority.
Mike is filming with another woman for TLC
On Feb 18, a fan spotted Mike dining with another woman, and the restaurant, The Copper Still, posted the photos online. In the photo (via Reddit), Mike is sitting in a booth across from a woman who is not Ximena. The post reads, "Filming 90 Day Fiancé… will Frankie end up on TV, we shall see ?!"
The photo shows TLC cameras filming Mike at the New York City restaurant. One fan theorized, "I wonder if that camera means he's on the next season of The Single Life."
Who is Mike with in the photo?
90 Day Fiancé fans quickly pointed out that the woman with Mike was actually someone who had already appeared on the show. It was his best friend, John's wife, Nelcy, from episode 2 of 90 Day Fiancé: Before the 90 Days Season 5.
Fans recall seeing Nelcy and John help Mike out toy shopping for Ximena's sons before his first trip to Colombia. Mike and John have been friends for over ten years, and so naturally, he was concerned about Mike possibly being scammed by Ximena. Both John and Nelcy expressed their concerns about the validity of Ximena's intentions before he left on his trip.
Regardless of what 90 Day Fiancé spinoff Mike is currently filming for, either way, fans are excited to watch more of Mike's journey to find love. 90 Day Fiancé: Before the 90 Days airs Sundays on TLC and discovery+.