'90 Day Fiancé' Spoilers: Do Yve and Mohamed Get Married in Season 9?
Do '90 Day Fiancé' Season 9 stars, Yve and Mohamed get married in season 9? Here are all of the the hints that give away their marital status.
90 Day Fiancé fans are eager to find out if season 9 couple, Yvette 'Yve' Arellano and Mohamed Abdelhamed will get married. Do Yve and Mohamed overcome their religious and cultural differences and walk down the aisle? Here's everything we know.
Warning: This article contains spoilers for 90 Day Fiancé Season 9.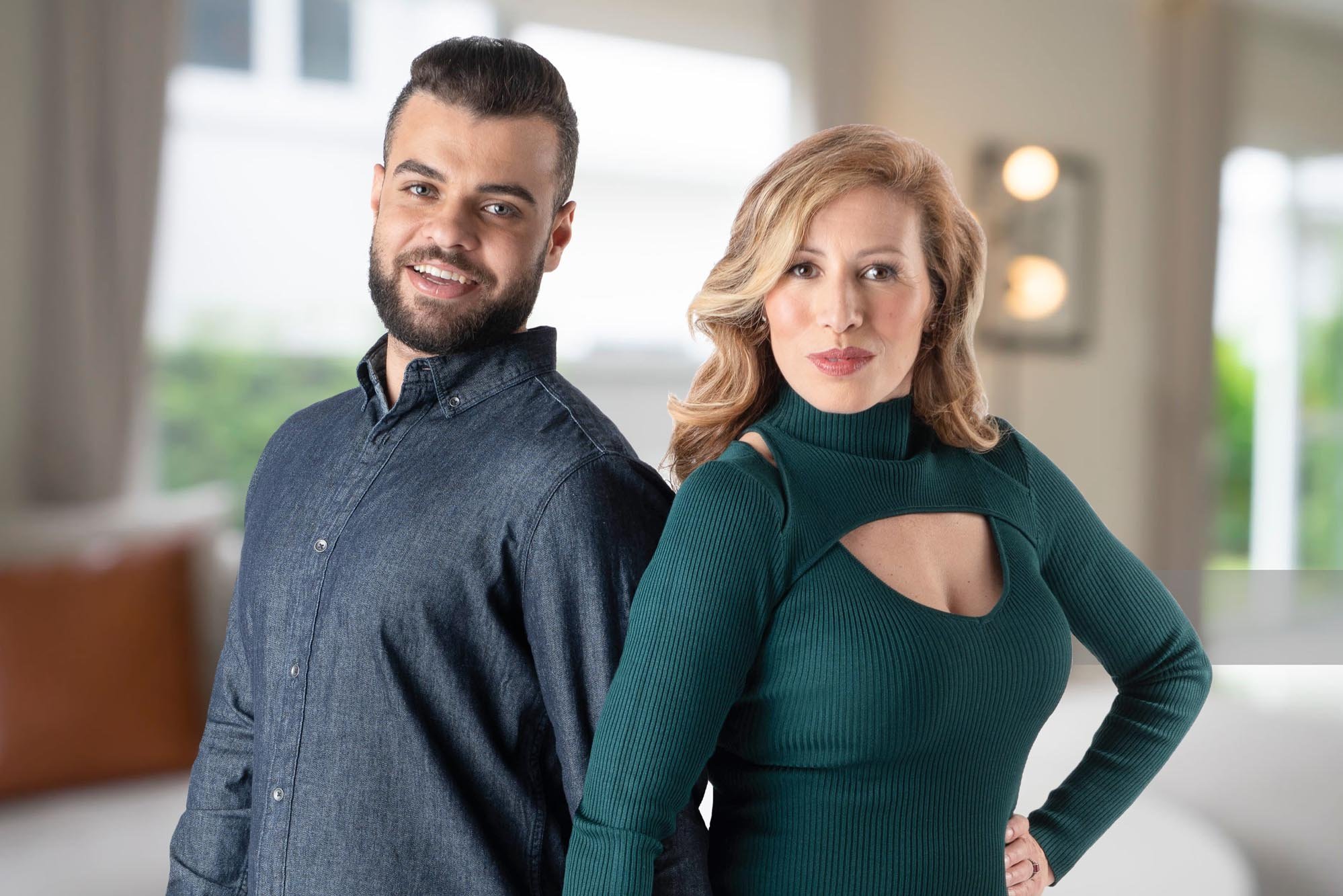 Yve and Mohamed's '90 Day Fiancé' journey so far
25-year-old Mohamed started talking to 48-year-old Yve on social media. After two months of talking and falling in loved online, Yve traveled to Egypt to meet Mohamed for the first time. During their trip, Mohamed asked Yve to marry him. Despite being a devout Muslim, Mohamed gave Yve his virginity and they were intimate.
Now engaged, Mohamed is moving his entire life from Egypt to New Mexico to be with Yve. Mohamed is having trouble adjusting to his new life away from his family, as well as stepping into his new role as step-dad to Yve's 12-year-old special needs son, Tharan.
Do Yve and Mohamed get married in '90 Day Fiancé' Season 9?
There was some speculation that Mohamed and Yve get married. However, it was difficult to prove, until 90 Day Fiancé blogger, John Yates' Instagram account provided proof that Yve and Mohamed were in the same car in the United States. On June 9, @johnyates327tv posted two side-by-side photos.
On the left, Yve posted a photo of herself in the front passenger seat of a car with red leather seats. In the right photo, posted to Mohamed's story, shows him in the backseat of the same car with the same seats. Check out the post below:
In the background of Yve's photo, there's a glimpse of a blurry figure which resembles Mohamed and the green patterned shirt. The connection between these photos proves this 90 Day Fiancé couple is still together. Since Mohamed is still in New Mexico, it also is proof that the couple got married within the 90 days.
Relationship hurdles Yve and Mohamed have to overcome
There have been many red flags in Yve and Mohamed's relationship so far. So many, in fact, that many 90 Day Fiancé fans were doubtful that they would even get married. It appears that this couple's 23-year age gap is the least of their concerns. The biggest struggles of their relationship so far are religious and cultural differences.
As a devout Muslim from Egypt, Mohamed's culture requires women to dress modestly. So when he comes to the United States for the first time, there is some culture shock.
Also, Yve's friends don't like how "controlling" Mohamed is with Yve. However, Mohamed doesn't see anything wrong with telling her what to do and how to dress, regardless of her faith.
Many 90 Day Fiancé fans were shocked to find out that Mohamed and Yve are in fact still together. However, how they get there is going to be interesting. Fans will have to continue watching their journey to find out how they overcome their many differences and find their "happily ever after" ending.
New episodes of 90 Day Fiancé Season 9 air Sundays at 8 pm EST on TLC and to stream on discovery+.