'90 Day Fiancé': Stacey Silva Meets Up With Tom Brooks Behind Darcey Silva's Back In Early Premiere of 'Darcey and Stacey'—Here's Everything You Need to Know
Stacey Silva secretly met up with Darcey Silva's ex, Tom Brooks, on the early premiere episode of the '90 Day Fiancé' spinoff, 'Darcey and Stacey.'
Darcey Silva's breakup with her British ex-boyfriend, Tom Brooks, on 90 Day Fiancé: Before the 90 Days, was nothing short of explosive.
In addition to famously asking Darcey if she'd "put weight on" when they met up for the last time in New York, Tom admitted to moving on to a new woman behind her back. Later, Darcey ripped up Tom's final letter to her before reading it.
But, on the early premiere episode of Darcey's new 90 Day Fiancé spinoff, Darcey and Stacey, Tom popped up in his ex's life once again—or at least on the outskirts of it.
Stacey Silva, Darcey's twin sister, met up with Tom behind her sister's back several months after their breakup. Stacey and Tom discussed Tom's failed relationship with Darcey, as well as what he thought his ex-girlfriend should do to heal from the past.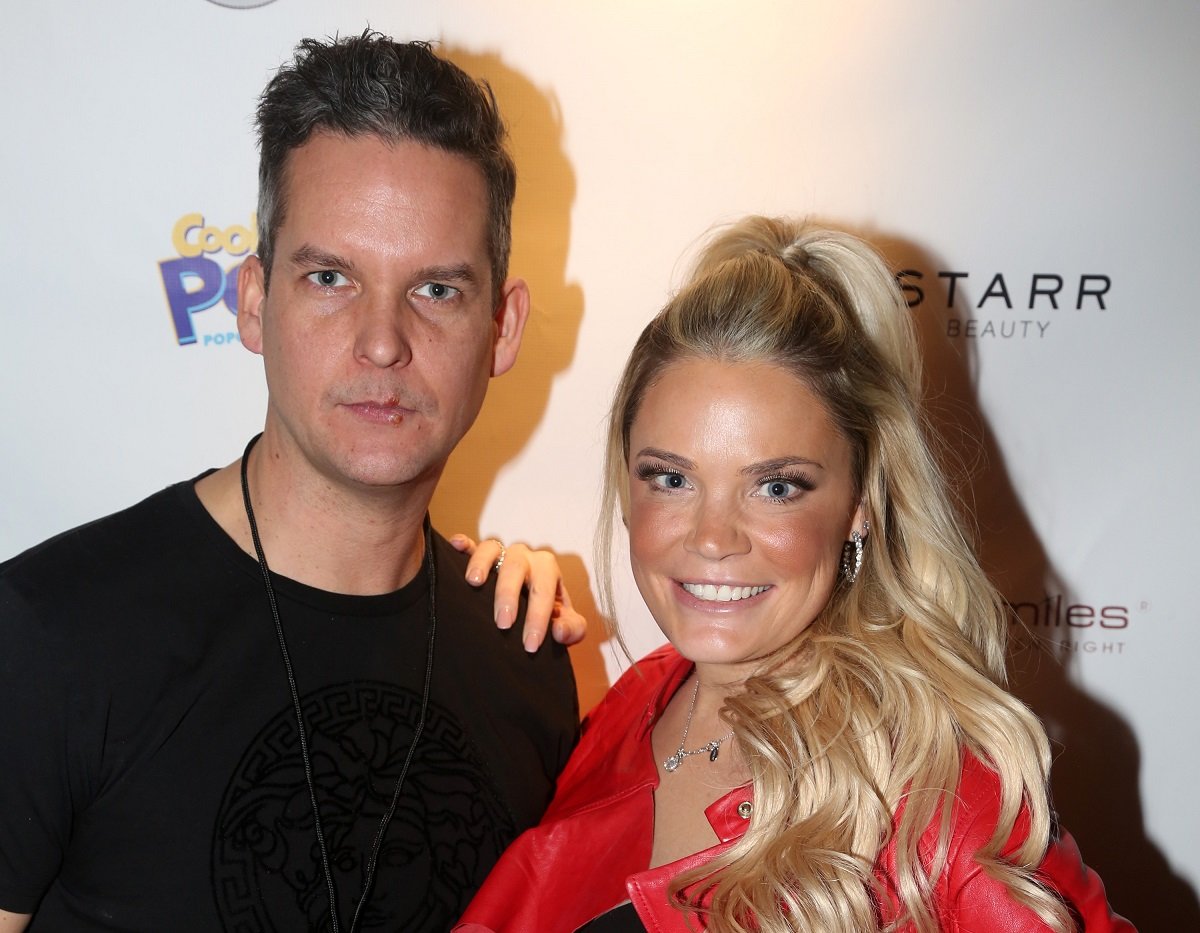 Darcey said she wasn't interested in speaking to Tom anymore
On the Darcey and Stacey premiere, Darcey reflected on her tumultuous relationship with Tom. The 45-year-old mom said she was more than ready to move on from him.
"Tom was full of crap, full of himself, and I shut the door on that," Darcey told 90 Day Fiancé producers.
Explaining that she'd wanted to cut the cord entirely, Darcey revealed that she had blocked Tom from any form of communication with her. But he'd try to reach out to her via his mother and even his friends.
"I felt like I had to block Tom from reaching out, because, what's the point?" the 90 Day Fiancé star said. "I don't want you anymore. I want to move on…I think I deserve better."
Since then, Darcey said, she'd already met some "cute guys" on dating apps. She felt ready to open her heart and find real love, once and for all.
Stacey secretly met up with Tom to discuss his breakup with her sister
While Darcey's relationship with Tom was over, Stacey told 90 Day Fiancé producers that he hadn't stopped contacting her, asking her to speak to Darcey on his behalf. While Stacey knew that it would enrage Darcey if she met up with Tom, she felt she had to do it for Darcey's sake.
"I'm really nervous right now, because I'm about to do something I know is gonna p*ss off Darcey really bad," Stacey admitted, adding that she "felt guilty" about deceiving her sister.
"I'm basically putting my head in the lion's den, but I feel like I'm doing it for her best interest," the Darcey and Stacey star explained.
Several months after Darcey tore up Tom's apology letter to her, Stacey secretly met up with Tom at a Connecticut restaurant in hopes of getting him to let her sister go at last.
"Tom's tried to reach out to me, but I just want to tell him to stop the communication," Stacey explained. "I just don't want him back in her life."
Tom hoped Stacey would apologize to Darcey for him
Tom nervously approached Stacey at the restaurant, offering her a bouquet of flowers and looking sheepish.
"I wanted to apologize to Darcey," Tom told Stacey of his desire to meet. "I wanted to make sure that you could tell her I'm sorry."
Stacey agreed to tell Darcey about Tom's apology—but only if he stopped trying to connect with her. Darcey was upset about her ex's mixed messages, the 90 Day Fiancé star said, which sometimes left her confused and unable to fully break ties.
"I feel like I just need to let you know that I want the communication to stop," Stacey told Tom. "Let her move on. Let her have peace."
Tom admitted he'd 'acted like a child' in his breakup with Darcey
Stacey told Tom that she "wasn't happy" about how he'd ended things with his ex-girlfriend. Darcey's twin sister also called Tom out for "calling her fat" at their last meeting in New York.
Tom took responsibility for his harsh comments towards his ex. He explained that he'd been so nervous about his confrontation with Darcey that he had "acted like a child" when he finally saw his ex-girlfriend in person for the last time.
"Yeah, that was low," Tom agreed of his comments about Darcey's looks. "Meeting her, I knew it was gonna be like a bomb. So I was rude, and I was obnoxious, and I was unkind."
"I have to live with that, and I have to own that," the 90 Day Fiancé star lamented.
The '90 Day Fiancé' star admitted he didn't feel that Darcey loved him
Next, Tom was vulnerable with Stacey, confessing that he'd been extremely hurt at the end of his relationship with Darcey.
"I didn't feel as though she loved me," he told Darcey's sister.
"Oh, yes, she did," Stacey insisted.
But Tom wasn't convinced. Darcey's inability to move on from her previous ex-boyfriend, Jesse Meester, left him feeling like he was in Jesse's shadow.
"Jesse was like a cloud, still hanging over us," the 90 Day Fiancé star reflected.
Stacey argued that Darcey was completely over Jesse, but Tom disagreed.
"If she is, then why is she still talking about him?" he pointed out.
And as for Darcey's next relationship, Tom advised Stacey to try to get her twin to slow down when it came to love. Otherwise, he argued, Darcey's relationship patterns might repeat themselves.
"Do you want to be having this same conversation with someone else two years from now?" Tom asked a conflicted-looking Stacey.
Ultimately, Tom and Stacey parted ways amicably—but not before Tom suggested that Darcey go to therapy to work through her "baggage from past relationships" before she jumped head-on into a new one.