'90 Day Fiancé' Star Elizabeth 'Libby' Pothast Gets Flak for Explicit Controversial Pic
If there's one thing that 90 Day Fiancé stars know how to do, it's getting in front of the camera and into the headlines. And current season star Elizabeth 'Libby' Pothast — whose husband is Andrei Castravet from Moldova — is no exception. Recently, Libby got a lot of flak from fans for posting an explicit pic that appeared to be Photoshopped. But some fans think this is all just a play to get a spinoff show.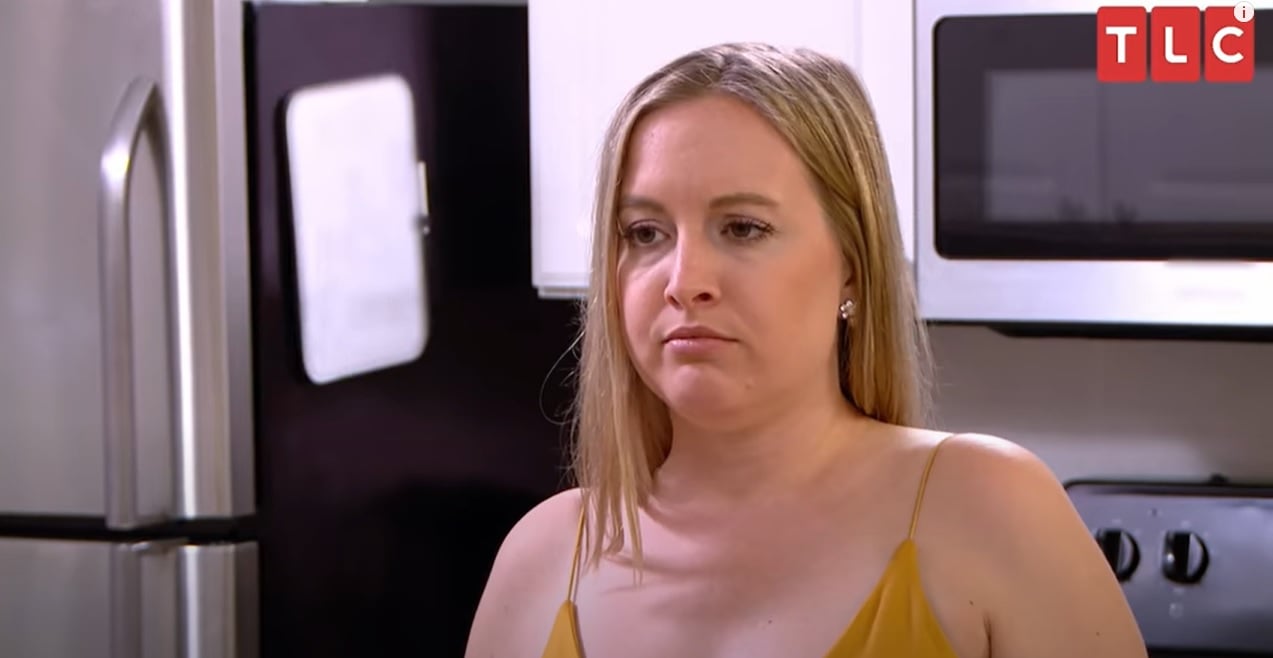 What did the '90 Day Fiancé' star post?
Libby is not shy about taking it all off for the camera. Like everyone else in her family, the 90 Day Fiancé star has an OnlyFans account, where she shares explicit pictures and videos for purchase.
While she can't share explicit photos from her OnlyFans to her other social media pages, she can post edited photos to her Instagram page — and that's exactly what she did on July 8. In the photo, she was wearing leopard-print thigh-high stockings and nothing else. She was also holding a rose and smelling it.
Some Redditors, however, took exception to this photo — but not for reasons you may think.
Why was she getting flak from fans?
90 Day Fiancé watchers are used to watching their favorite cast members go on to careers in the adult entertainment industry. So, Redditors weren't complaining about what Libby was, or wasn't, showing in the photo. What they did take exception to, however, was the picture's suspected Photoshop.
"What am I looking at? Even the rose asked to be blurred out. Why does this look horribly photoshopped?" wrote one Redditor. "She has the tiniest knees yet gigantic feet. She needs a class on photoshop. Or just quit doing it," wrote another commenter. And still another Redditor said, "Lots of her arm volume has been removed from what I see. You can see the jagged lines that outline her body where the work was done."
Are Libby and Andrei angling for a 'Family Chantal'-type spinoff show?
Back in August 2020, Cinema Blend suggested that Libby and Andrei were getting their own Family Chantal-type spinoff show. According to the outlet, the Libby and Andrei rumors started when TLC said they'd be "eyeballing one or two" potential 90 Day Fiancé spinoff shows.
Since then, the rumors have refused to die. And fans continue to accuse Libby and Andrei of gunning for a spinoff.
"I have no definitive evidence to prove this of course, but isn't it a bit weird Libby's family is looking to get to the bottom of Andrei's past ahead of a wedding that already happened? This Moldovan wedding does not further validate the couple's marriage in America and, if her family felt like this was a huge concern, why weren't these questions asked before the couple actually got married?" suggested the outlet.
It's also worth noting that Libby has had a few small acting roles, which has led many fans to believe that she has a quest for fame. Still, there's no definitive evidence that Libby and Andrei want their own spinoff show, or that the 90 Day Fiancé production crew offered them one.
RELATED: '90 Day Fiancé' Fans Want Angela Deem off the Show — Here's Why