'90 Day Fiancé' Star Jesse Meester to Appear on TLC's New Dating Show
90 Day Fiancé star Jesse Meester is coming back to TLC. The reality star, who previously dated franchise favorite Darcey Silva, will be returning to TLC to search for love once again. However, this time, he won't be appearing on 90 Day Fiancé. Instead, Meester will be appearing on a new TLC show, Find Love Live. 
What is 'Find Love Live'?
With social distancing the new norm, dating isn't what it used to be. TLC aims to explore what dating might look like given the current climate. And it seems they've tapped 90 Day Fiancé star Jesse Meester — but not Darcey Silva.

TLC president Howard Lee explained, "The runaway success of relationship programming like the 90 Day Fiancé franchise proves that the eternal story of love, of finding 'the one,' continues to captivate viewers."
Lee went on to add, "Even in the days of social distancing, people want to make a meaningful connection and, hopefully, end up sharing their lives with that special someone. And with the country staying home, what better way to celebrate love and togetherness, than helping singles find their match virtually and for the rest of us to root for them in the process."
While Meester will be appearing on the show, it currently seems as if he's the only 90 Day Fiancé star tapped for the program. The idea behind the show is that three candidates will have a video call with Meester, and he'll choose one to go on a virtual date with. 
Meester explained, "Being quarantined at home shouldn't stop up us from trying to make connections."
Jesse Meester makes friends with Tom Brooks
Jesse Meester has been busy in his private life as well. The reality star has made friends with fellow 90 Day Fiancé alum and Darcey Silva ex Tom Brooks. To say the least, Silva is not exactly happy that Meester and Brooks have become friends.
"It was like a slap in the face, but that's their style and they're going to do what they want to do anyway. I think people could see through that. … What was the reason for it? [Tom] knew exactly how I got treated and he thought that I was very much disrespected by Jesse and for them to kind of band up and I felt ganged up on," Silva explained to Us Weekly. 
"A lot of people saw that and they were like, 'What the heck? That's not cool.' But it is what it is. I don't like to give it attention because it just fuels their fire and it's not worth it for me," Silva added.
Jesse Meester published a book, threatened legal action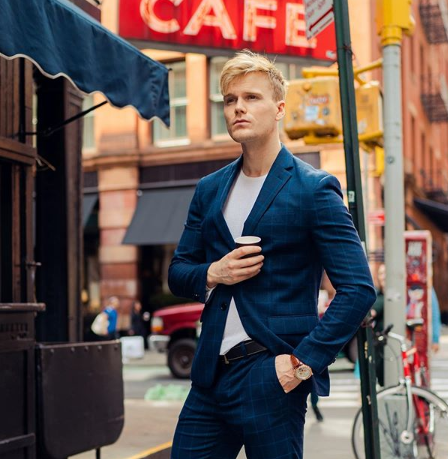 Jesse Meester has also been busy with his personal brand. Meester recently wrote a book about intermittent fasting, and put it up for purchase on Amazon. 
However, Meester was quickly bombarded with negative reviews, and threatened legal action as a result. Meester has since pulled the book from Amazon. At the time, he took to Instagram to voice frustration over the review. 
Meester wrote, "It has come to @amazon and our attention that some keyboard warrior have left false/defamatory reviews on Amazon without even having purchased my book. Now we have information we are looking for a US civil litigation attorney to assist in bringing legal action against anyone making false/defamatory reviews on Amazon. DM me. Thank you!"