'90 Day Fiancé' Star, Jorge Nava Shares Picture From Prison, Talks Divorcing Anfisa
'90 Day Fiancé' star, Jorge Nava gave an update on his life in prison. Find out what he said about his separation from Anfisa and more.
Stars of 90 Day Fiancé returned to show their lives during the pandemic with 90 Day Fiancé: Self-Quarantined. That included Jorge Nava, who is married to Anfisa. He shared details of his life in prison and how he plans to divorce his wife.
'90 Day Fiancé' Star, Jorge Nava is in prison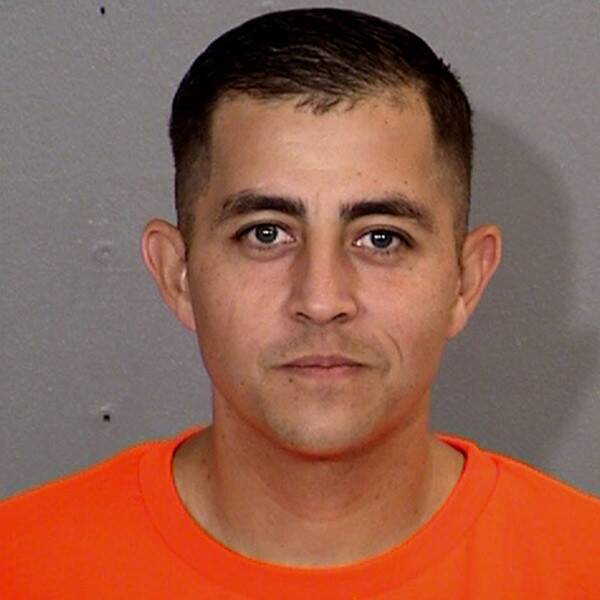 Nava was arrested on February 12, 2018 after he was accused of having 293 pounds of marijuana in the trunk of his car in Arizona. He pled guilty to class 4 felony of attempted transportation of marijuana for sale and was sentenced to prison for two-and-a-half years.
"With the charges against me, I was looking at around 24 years or something like that … some ridiculous number," he told TMZ. "But luckily my lawyer was able to work out a plea agreement and I got the charges dropped and I ended up pleading to a class 4 felony in Arizona."
He shared a new picture from prison
The former reality star shared a picture of himself wearing a red outfit on Instagram. He captioned it announcing that he's back on social media.
"Hey everyone, so glad to be on Instagram now to be able to connect with you guys! Praying for everyone that's being affected by the Coronavirus. I know it's a tough time for everyone right now. And we're all going through it. We just have to stay strong and positive and together we will get through it. Stay healthy, stay safe out there. Can't wait to be with you guys again soon! #tlc #90dayfiance #TMZ #Coronavirus #covid_19 #enews #staytuned #nava #jorgenava," reads the caption.
Nava revealed that he has lost 128 pounds on the April 27 episode of 90 Day Fiancé: Self-Quarantined and he looks very different in the photo. The former reality star has been in prison for a year and eight months by the time he filmed for the show.
"In the prison I work as a yard crew maintenance," he said. "But as of lately because of the COVID-19 we've been having to do a lot of sanitizing work." Nava said "it's definitely nerve-wracking" being in prison at this time.
He plans to divorce Anfisa
He also talked about his separation from Anfisa. "One of the first things that I had to deal with was kind of leaving my family, leaving my relationship behind," said Nava. The last time he saw her was the day he was incarcerated. He said they got into an argument the night before that and he couldn't make things work after that.
"Probably about two months after I was in prison, she basically told me that she couldn't be with me anymore," Nava said. "And telling me she wishes I got 12 years in prison, basically trying to get rid of me. We still talked on the phone. I would try to work on the relationship no matter what. I tried."
They are still technically legally married. But he found out through the internet that she is with someone else. He said the situation made him stronger and he's better off alone. Nava said he plans to file for divorce once he's out and has 26 days before his release.