'90 Day Fiancé' Star Larissa Lima Says She Would Refuse an Offer to Get Her Own Show
Larissa Dos Santos Lima is starting a new chapter of her life on 90 Day Fiancé: Happily Ever After. Even after her divorce from Colt Johnson, she remains one of the most talked-about stars of the show. 
With all the love from her fans, she could potentially pull off a solo series, similar to 90 Day Fiancé star Chantel Jimeno. But Larissa recently revealed the one reason why she isn't remotely interested in getting her own show.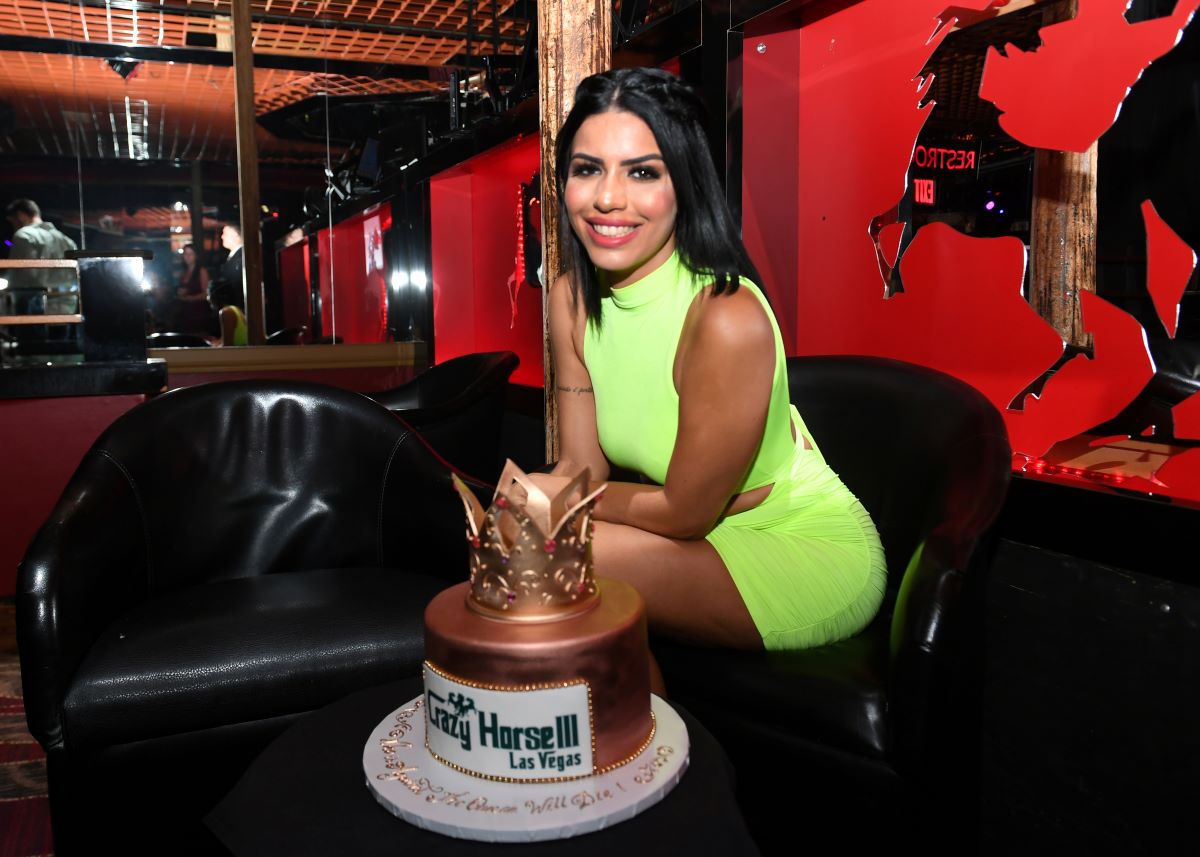 Larissa has been grabbing headlines since her first season of '90 Day Fiancé'
On Season 6 of 90 Day Fiancé, Colt and Larissa started their K-1 visa journey after meeting online. Larissa flew to Las Vegas and married Colt in 2018. The series followed the couple through their ups and downs while living with Colt's mother, Debbie.
But just months into their marriage, Colt filed charges against Larissa for domestic abuse. She was arrested three times and was subsequently ordered to pay fines and serve community service.  
After six months of marriage, Larissa and Colt finally called it quits. She threw a huge divorce party at a Las Vegas strip club, with media in attendance, where she introduced fans to her new boyfriend, Eric Nichols. 
Larissa is facing deportation
Now, on her second season of 90 Day Fiancé: Happily Ever After, Larissa is finally moving on from Colt. But in a recent episode, she reveals that he rescinded her green card application. Without permanent status or another visa, she's worried she'll get deported. 
"Colt canceled my Affidavit of Support, he canceled my green card," Larissa says on the show. "[This] means that I have to find another way to stay here. I have no idea what's going to happen to me, and I'm very scared to be arrested again and be deported forever."
"My master plan was to come to America, fall in love, bring my kids here, and have the family that I dream of," she adds. "But the dream is fading away."
She wants a green card so she can stay in America and work
In a recent episode of 90 Day Fiancé: Happily Ever After, Larissa reveals that she is trying to find a way to continue processing her green card application, but doesn't have the means to pay for it. She calls her father in Brazil and asks him to borrow $5,000. 
"Now that I'm living with Carmen, and Colt cut all my money, I don't have a penny and can't work," Larissa tells her dad in a video call. "When I'm allowed to work, have a work permit, it will be better."
But the '90 Day Fiancé' star isn't interested in getting her own show
With all the immigration and financial issues she's facing, one would assume Larissa would jump at the opportunity to get her own show. It could be a lucrative prospect, but the reality star recently revealed that she's not remotely interested. 
"If they ever give me my own show, I would say no," Larissa explained in an Instagram story. "Because I like to be a part of the Happily Ever After. I like it better because I feel like it has more views than [if I had my] own show."
Larissa's reasoning shows that she's really thinking about her career and prospects carefully, and she knows getting her own show could be a risk. You can see more of Larissa's story as this season  90 Day Fiancé: Happily Ever After unfolds. New episodes air Sundays on TLC.