'90 Day Fiancé ' Star Larissa Lima Shares 'Diastasis' Surgery Details with Fans
90 Day Fiancé star Larissa Dos Santos Lima recently opened up about her upcoming procedure and how it will repair the muscles in her body.
Larissa Dos Santos Lima is ready to live her best life after splitting from ex-husband Colt Johnson. The 90 Day Fiancé: Happily Ever After star has been open about her plastic surgery journey. And in a recent Instagram story, she shared details about her abdominal diastasis and upcoming procedure.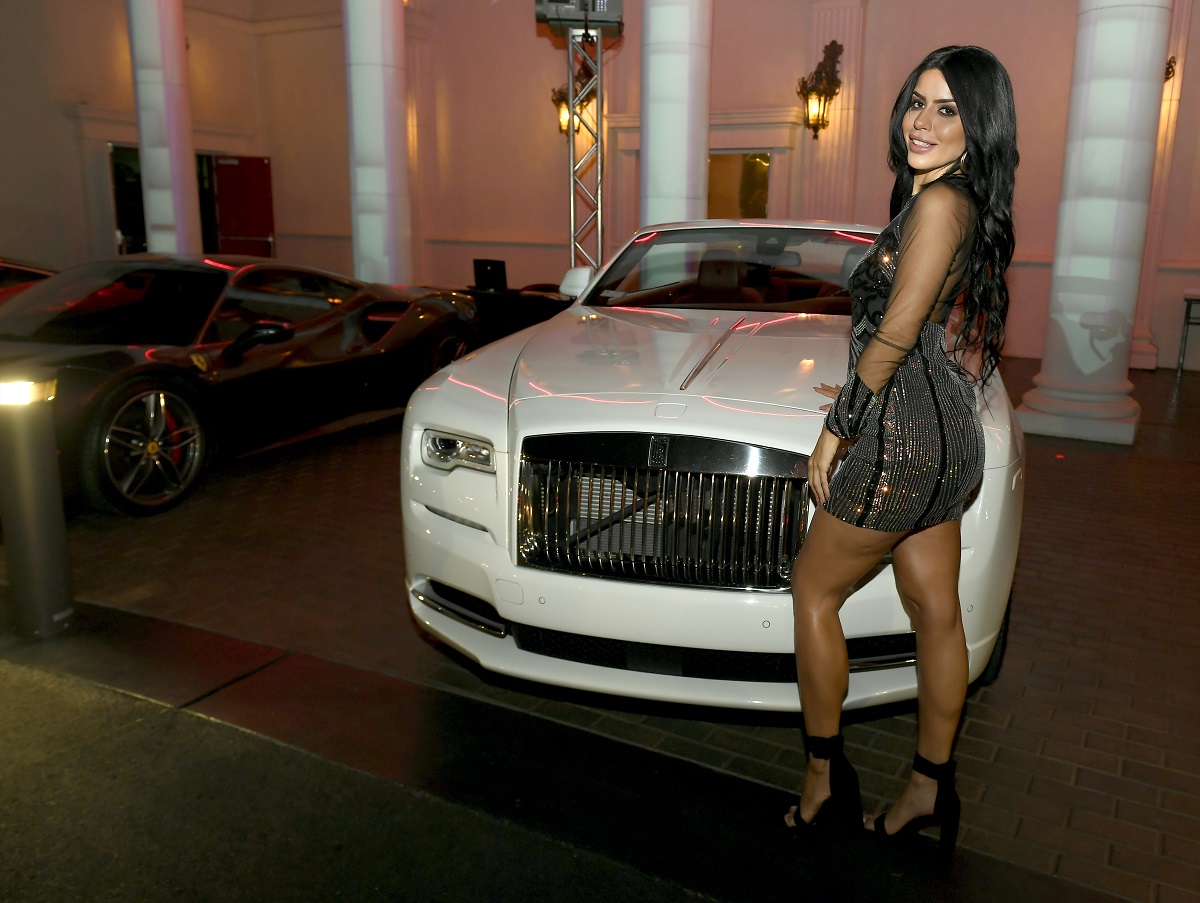 Larissa is coming back stronger on '90 Day Fiancé: Happily Ever After'
After her split from Colt, Larissa has moved on with a new man and a new outlook on life. And on the season premiere of 90 Day Fiancé: Happily Ever After, she revealed her new altered appearance and talked about how good it made her feel. 
"After I left Colt's House, I lose weight," Larissa says. "I did butt to make bigger. I did Botox. I did my nose. I did my lips. I did my cheekbones, I did my chin. I am a new woman, and I feel very happy."
The '90 Day Fiancé' star is challenging the stigmas attached to plastic surgery 
In her Instagram stories,  Larissa has suggested that she plans on getting more work done. And by being candid about her experiences, the reality star is challenging the stigma around plastic surgery. In one post, she announced that she's getting a Brazilian butt lift as well as abdominoplasty. 
"This is going to be my birthday gift to myself!" she wrote in an Instagram story. "This surgery is not just about beauty, but also for my self-esteem. My stomach muscle wall will be repaired. For years I have been making myself suffer with bad eating habits to get skinny, then skinnier, and my stomach never showed it."
"I do not want to project that I look at other people as I look at myself under such a microscope, Larissa added. No body-shaming from me, we can be big or small, short or tall, and be beautiful. There are some things we can improve, if we choose to."
Larissa shares more details about her diastasis procedure
In a recent Instagram story, the 90 Day Fiancé star opened up about her upcoming procedure. She noted that she has diastasis, a condition in which the muscles of the abdomen separate. 
"I dropped twenty pounds, changed my food habits but I do have diastasis which look skinny as possible make me eat very bad trying to look skinny as possible," Larissa shared. "I'll fix my diastasis this week and do liposuction." 
The reality star explained that diastasis can happen when the physical pressure of a pregnancy pushes abdominal muscles to separate. She also noted that she's being open about this procedure because she wants to be honest about her body. 
"I am not going to lie, nor will I sugarcoat about my upcoming surgery," Larissa wrote. "Looking back, I believe I'm the first cast member to be so open to discuss my procedures, but I understand why others have not. I am not afraid or embarrassed to be honest what I do with my body." 
"Love yourself as you are, love yourself enough to change if that is what you desire," she added. "Eat healthy, exercise with proper guidance. If you want surgery, start to save money to do it for yourself in the future. Do what makes you happy about yourself. Surgery is not for everyone. It is controversial, I understand that, but I am excited to have it done and to share my journey and experiences with you."