'90 Day Fiancé' Star Larissa Lima Would Like to Be on a Show About Plastic Surgery
 90 Day Fiancé: Happily Ever After star Larissa Dos Santos Lima is one of the most fascinating and fun stars to watch on the series. She's been in the spotlight for her new altered appearance, but rather than deny it, the reality star has been forthcoming and proud of her process. In fact, in a recent Instagram story, Larissa mentioned that she'd love to be a part of a show about plastic surgery.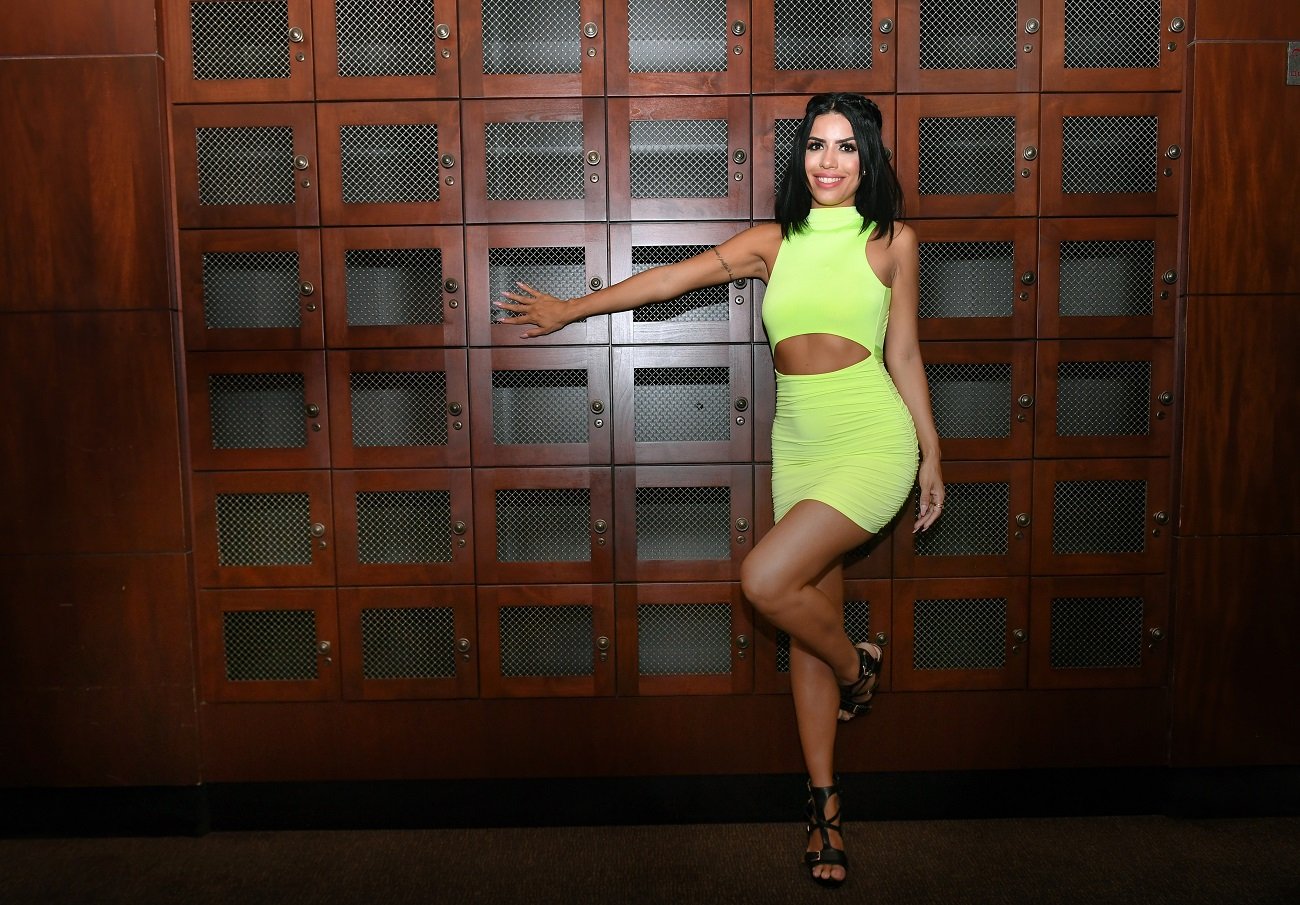 Fans were shocked to see Larissa's new look on '90 Day Fiancé: Happily Ever After'
On season 6 of 90 Day Fiancé, when Larissa and Colt were just getting started as a couple, the Brazilian reality star began showing her interest in plastic surgery. She takes Colt to a facility where she receives lip injections to get a fuller pout.  
And on this season of Happily Ever After, it seems like Larissa continued with the alterations. In the premiere episode, she revealed a brand new look and was proud to admit that she's had a lot of work done to enhance her appearance. 
"After I left Colt's House, I lose weight," Larissa says. "I did butt to make bigger. I did Botox. I did my nose. I did my lips. I did my cheekbones, I did my chin. I am a new woman, and I feel very happy."
RELATED: '90 Day Fiancé' Fans Wonder Why Larissa Is Asking Her Dad for Green Card Money If She Can Afford Plastic Surgery
Larissa has no plans of stopping her enhancement procedures
In an interview with ET, Larissa talked about all the procedures she's had. She confirmed that she has enhanced her lips, nose, cheeks, and chin. And she also admitted that she has no plans on stopping. 
"I'm a big fan of cosmetic procedures," Larissa said. "Having the cosmetic surgery was something that I really wanted to do a long time ago."
"I'm not done," she continued. "My next goal is to get a tummy tuck and a Brazilian butt lift — Once we drink the wine of the plastic surgery, we start to find things that we can fix, we can change, you know? And once I tried, I don't want to stop."
RELATED: '90 Day Fiancé' Fans are Shocked by Larissa's 'Drastically Different' Face
The '90 Day Fiancé' would like to be on a show about plastic surgery show 
In a recent Instagram Q & A with fans, Larissa talked about everything from her cat to her favorite foods. And when a fan asked what kind of show she'd like to be on if she wasn't on 90 Day Fiancé, the reality star revealed that it would be about plastic surgery and overcoming obstacles. 
"[I'd like to be] on my own show about plastic surgery," Larissa said. "About people that come to the United States [and] face a lot of challenges, and they overcome."
This revelation is a little different than Larissa's previous sentiments. Just weeks earlier, a fan asked her if she'd ever want her own show, and she said she wasn't interested.  
"If they ever give me my own show, I would say no, because I like to be a part of the Happily Ever After," she said. "I like it better because I feel like it has more views than [if I had my] own show."
It's not clear why she's had this change of heart. But the idea of her having a show about plastic surgery is definitely enticing.