'90 Day Fiancé' Star Memphis Sandoval Blasts Show, Says It's 'Devil's Work'
While '90 Day Fiancé' has plenty of fans from all over the country, one of its stars — Memphis Sandoval — believes it's Luciferian in nature.
90 Day Fiancé may be one of the hottest shows on TLC today, but one of its stars believes its origins are more "otherworldly" in nature. Memphis Sandoval, whose trials and travails with boyfriend (and rumored husband) Hamza Moknii are heavily featured this season, blasted the show on Instagram. And she suggested that the show was the "Devil's work," while also implying that many of the storylines are heavily edited.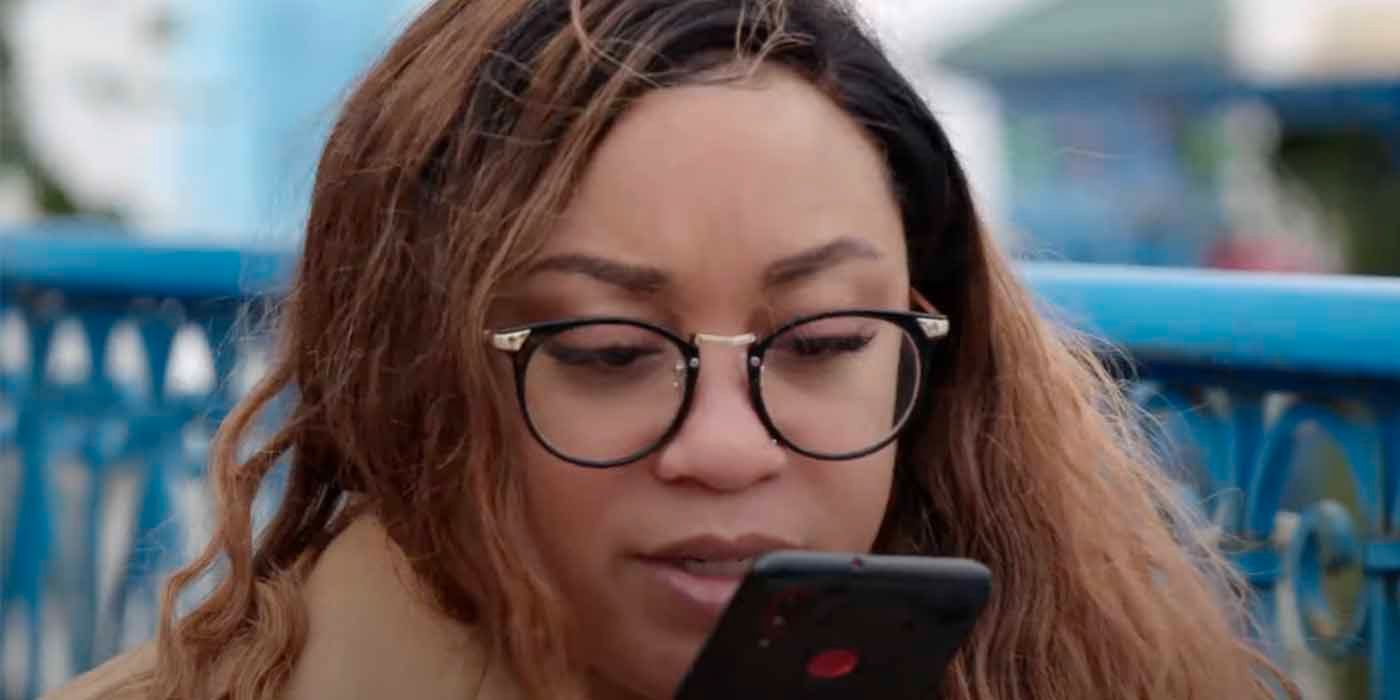 The '90 Day Fiancé' star blasted the show on her Instagram Stories
On Feb. 13, Memphis took to her Instagram Stories to blast 90 Day Fiancé in a series of posts. She started out with a prayer for her fellow castmates. And she told them to stay true to who they really were.
"It is a shame that the Devil's work is played on Sundays! I pray for my cast members who are going through because of [sic] this," she said. "When things are brought to try to destroy you… that means God has a plan for you the devil is trying to prevent! Stay true to who you are!"
While Memphis didn't go into detail about what the allegedly Satanic "work" was, many 90 Day Fiancé fans assumed that she was blasting the way the show was depicting her. Reddit users speculated that the show was edited to make her look worse than she really is. But again, this is just speculation, as Memphis didn't go into extensive detail about what was allegedly right, or wrong, about the show's depictions of her.
She quoted a series of Bible verses
Subsequently, the 90 Day Fiancé star quoted a series of Bible verses in her story.
"When the enemy shall come in like a flood, the Spirit of the Lord shall lift up a standard against him," she wrote, referencing Isaiah 59:19.
While it's unclear what this verse is supposed to be referencing, Memphis previously hosted a Q&A on her Instagram Stories, where she admitted that she'd never do the show if she'd had a chance to do it all over again.
Memphis also implied that her storylines were manufactured
And this claim of regretting doing the show was further emphasized in her follow-up Instagram Stories. She also strongly implied, but did not outright state, that her storylines with Hamza were wholly or partially manufactured.
"When you move without putting God First, he will show you why moving on your own accord will cause pain, strife, and heartache," she wrote. "I urge anyone… before you decide to sign your life AWAY to ANYTHING… read and have an UNDERSTANDING! And you may find yourself fighting for more than YOUR INTEGRITY but YOUR LIFE!"
Again, Memphis didn't point out which storylines of hers may or may not have been manufactured. However, other 90 Day Fiancé couples have said that parts of their storylines were manufactured. Most infamously, Stephanie Davison said her entire storyline on The Other Way was completely manufactured.