'90 Day Fiancé' Star Tania Maduro Sparks Speculation She and Syngin Colchester Are Expecting a Baby
There's a photo on social media that has some Internet users convinced that Tania Maduro and Syngin Colchester are expecting a baby.
Like many reality TV couples, Tania Maduro and Syngin Colchester have had an up and down relationship. The pair appeared on the fifth season of 90 Day Fiancé: Happily Ever After? in 2020 and were at a point where it seemed they were headed toward divorce. But at the end of the season, they were still together. Now, there's even speculation that they might be expecting their first child.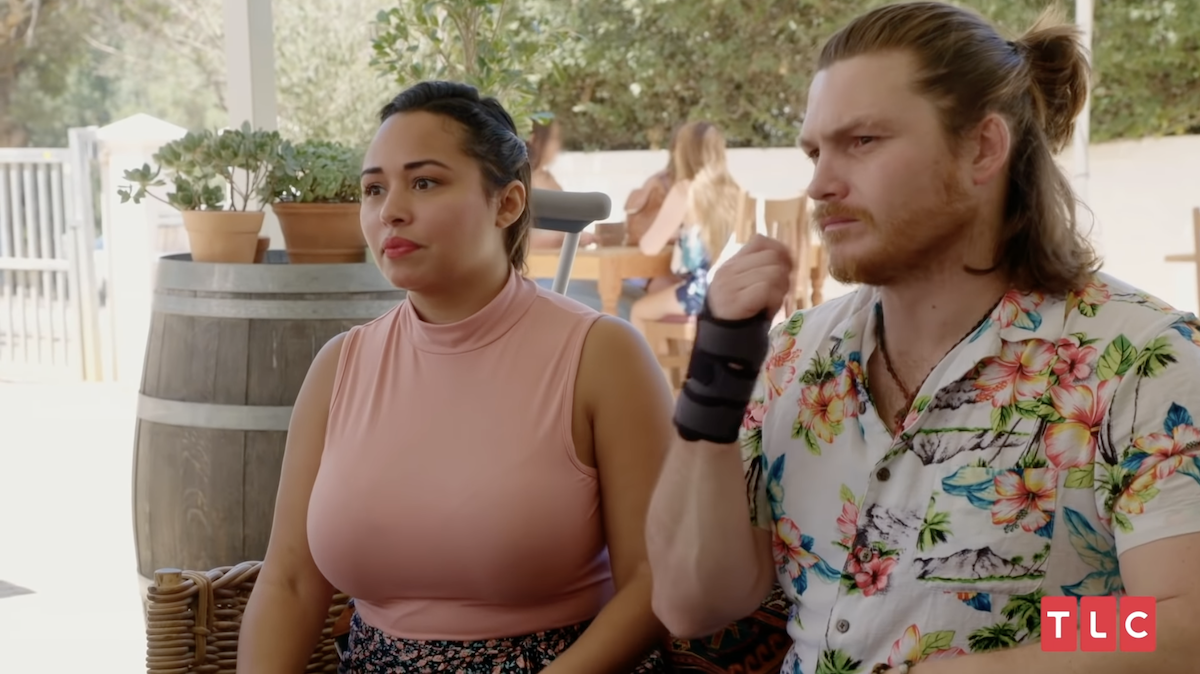 A look back at their relationship on '90 Day Fiancé: Happily Ever After?'
As viewers recall, the show picked up on their relationship at a really rough time. They were notably experiencing financial issues as a foot injury kept Maduro out of work, leaving Colchester responsible for supporting them. But his struggles to find a solid job caused tension in their relationship.
Tempers eventually boiled over during a trip to Colchester's native South Africa. While dining out with his family, the couple got into a full-on spat over their life and future together. Maduro had mentioned she wanted a certain life for her future children when Colchester quickly pointed out he was still unsure about having kids and settling in America.
"America is not my f*cking dream," he declared at a point.
Their conflicting interests left fans questioning whether they would have a lasting marriage or if it was a only a matter of time until their divorce.
The couple revisited the possibility of having kids on the '90 Day Fiancé: Happily Ever After?' Season 5 tell-all
When the tell-all special rolled around, Colchester was asked to give an update on his stance about starting a family.
"Right now, I do not want kids," he replied. "I think that's a responsibility that is a big one. And there is still a lot of searching from my own self I need to do before, you know, bringing somebody into this world. That's just being honest."
When asked if he saw children in his future at all, he confessed, "I don't see myself having a child."
Maduro seemed shocked, telling the host that kids are something she definitely wants. But Colchester appeared to have his mind made up.
But now, they're sparking baby rumors
Pregnancy rumors emerged in January when eagle-eyed fans noticed what appeared to be a car seat in the background of an Instagram photo of Maduro. However, other social media users weren't so convinced, with some saying the apparent car seat could belong to her nephew or other family members.
As far as we know, the couple has not yet addressed the rumors. But it's hard to imagine they're true considering Colchester's past comments on starting a family. Maybe we'll get word from them soon.