'90 Day Fiancé' Stars Alla and Matt Announce They Are Expecting Baby #3!
Fan-favorite 90 Day Fiancé couple Matt Ryan and Alla Fedoruk announce that they're expecting another baby together! This will be baby #3 for the couple. The happy family is now a family of five!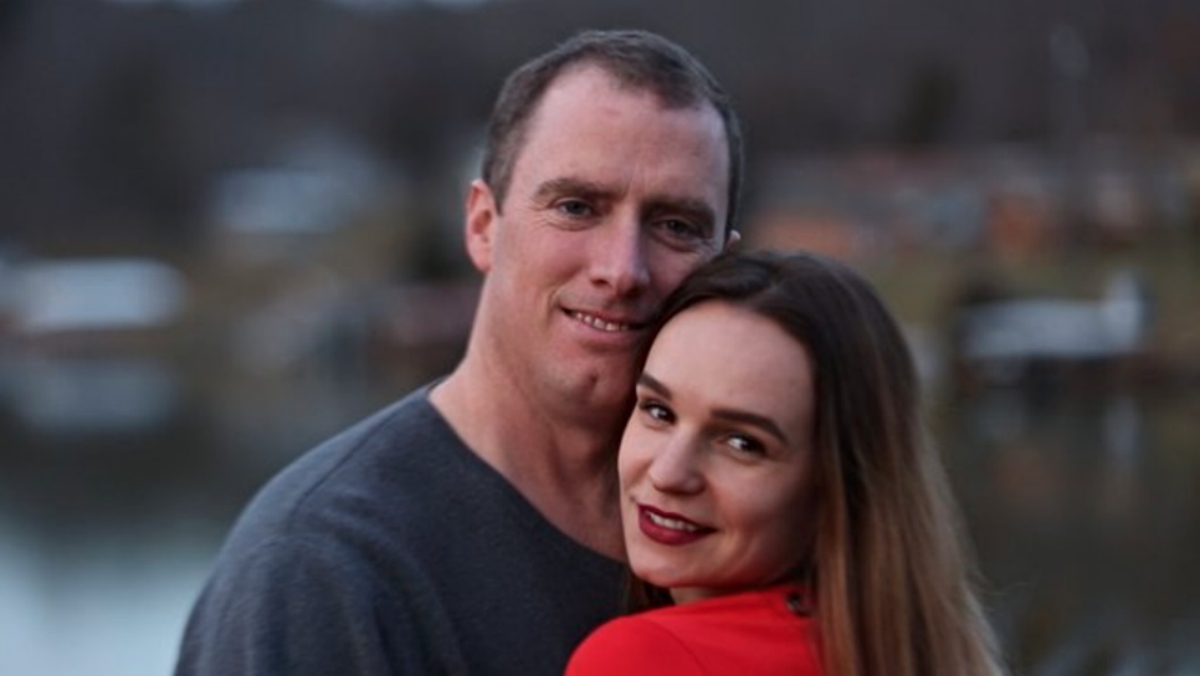 Alina reveals she's pregnant with Matt's second baby
90 Day Fiancé's Alla went to Instagram today, September 2nd, 2021, to announce that she's expecting her third child and second child with Ryan. She posted a series of photos of her family. Matt, Alla, Max, and Emmalyn are pictured walking through a grassy field, hand in hand. They are matching, all wearing blue jeans and a white top. Alla is wearing a cute button-up shirt that is tied to reveal her growing baby bump. Check out Alla's Instagram post below:
The family is so excited about the big news. Alla wrote in the caption, "We are very excited to share with you that we are adding more #love to our family!!! Baby #3 in [sic] on the way!!!" In the comments, fans congratulated the happy couple on their wonderful news.
Alina and Matt's family grows to a happy family of five
The happy couple shares two children already. Alla had her son Max, who is now 13 years old, from a previous relationship in Ukraine. With his biological father not in the picture, Matt has stepped up as not only a stepfather but a role model to Max.
On April 29, 2020, the 90 Day Fiancé stars welcomed their first child together, Emmalyn Grace Ryan. Their daughter, who is now around 16 months old, will be becoming a big sister. While there is still no news on the gender of the baby, it seems that the couple is just happy to be growing their family and is glowing from the good news.
Alina and Matt's '90 Day Fiancé' journey
On 90 Day Fiancé Season 4, Matt met Alina online after his third divorce. Alla and her son, Max, packed their lives in Ukraine and moved to America on K-1 visas. Upon arrival, they went through some ups and downs dealing with Matt's family, cultural differences, and the 90 day time constraint.
Despite their issues, Alla and Matt managed to get married within the 90-day time limit. While TLC cameras documented the couple's journey down the aisle, the rest of their marriage has not. It's clear that this couple really enjoys their privacy and intends to keep it that way.
Fans are eager to find out more about baby number three. Since Matt and Alla don't usually appear on 90 Day Fiancé spinoff shows, it's unlikely to get any updates from there. Either way, fans are excited to see this 90 Day Fiancé family thriving. Congrats, Alla and Matt!