'90 Day Fiancé' Stars David Toborowsky and Annie Suwan Announce New Spinoff
'90 Day Fiancé' fans will be thrilled to learn that a series favorites Annie Suwan and David Toborowsky will be receiving their own spinoff on Facebook Watch.
90 Day Fiancé fans can be pretty polarized when it comes to some of the couples on the show. However, when it comes to David Toborowsky and Annie Suwan, most viewers are happy to see the pair going strong. While Toborowsky had his bad moments during his actual season on the show with Suwan, the pair have built up a strong, loving relationship that fans love to return to and catch up with on social media. Now, after crossing their fingers for ages, fans are finally getting what they want — a David Toborowsky and Annie Suwan spinoff. 
David Toborowsky and Annie Suwan land spinoff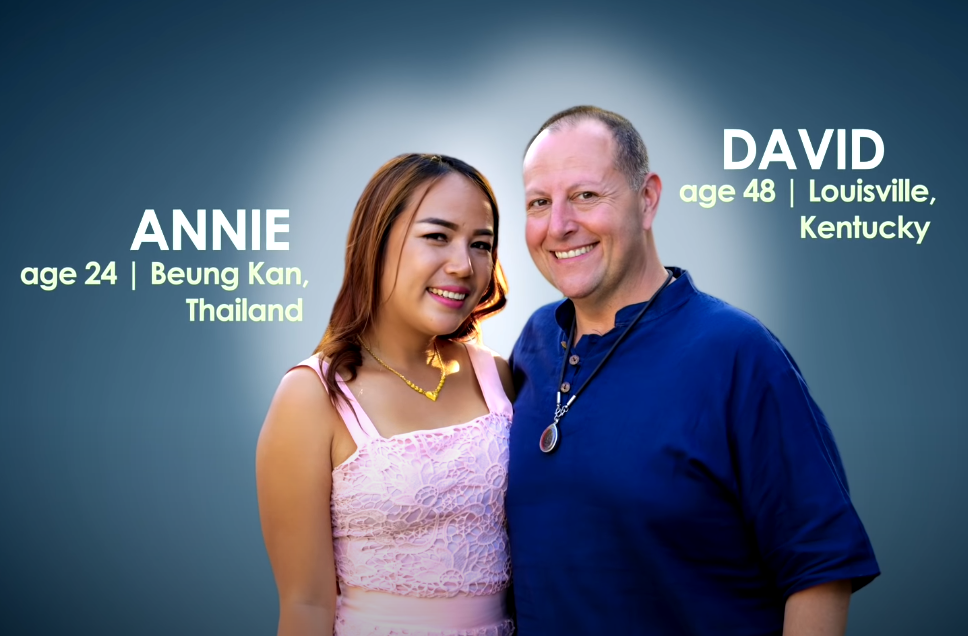 As 90 Day Fiancé fans know, Annie Suwan is a force to be reckoned with in the kitchen. Both David Toborowsky and Suwan often post photos of the meals they share together, or their time together in the kitchen, and suffice it to say, fans are usually jealous. 
Now, after watching the couple cook, eat, and grow closer over the years, fans are finally being treated to what they've been asking TLC for — a spinoff for the couple. And no surprise here, it's taking place in the kitchen. 
"We are so proud to announce that we will be on Facebook Watch with TLC for Our New Cooking Show. Spice It Up with David & Annie. Please join us as we do it in the Kitchen starting October 28th. We love each and everyone of you. Thank you all for the love and support since day 1 of our story," announced David Toborowsky on Instagram. 
It's worth noting that Annie Suwan doesn't just know how to whip up a delicious meal. The reality star and her husband have been working on sewing masks since the COVID-19 outbreak, and Suwan also crafts aprons that she sells online.
'90 Day Fiancé' fans are thrilled
90 Day Fiancé fans — and even cast members — are thrilled to see the couple hitting Facebook Watch with their new show. Armando says he's plans on following along in the kitchen. 
"Amazing!!! Congratulations! Will be watching and no doubt making the recipes," wrote the reality star. Paola Mayfield and Anna Campisi voiced their congratulations as well. 
"Great for you guys, congratulations! I smell a delicious cookbook in your future," added one fan on Instagram.
Some fans are frustrated that the series will be on Facebook Watch — they wish it was airing on a primetime spot on television instead. 
"They both deserve a prime spot, too! Would be a fun, light-hearted show to watch and more entertaining than The Family Chantel," opined one Redditor. 
Another fan suggests the two should have just launched their show solo on YouTube.
"If David and Annie were smarter they would've just started their own cooking show on youtube and cut out the middle man. These networks siphon off so much money," they wrote. 
'The Family Chantel' star gets a spinoff too
While Annie Suwan and David Toborowsky's spinoff is no surprise, there's another one that seems a little less likely. Chantel Everett's mother, Karen, will be getting her own spinoff from The Family Chantel as well. 
It will be called Ask Mama Chantel. However, 90 Day Fiancé fans aren't particularly fond of The Family Chantel lately, so it leaves one wondering why Karen received her own show.