'90 Day Fiancé' Star Kalani Faagata Shares Super Cute Holiday Photo With Asuelu Pulaa and Their Kids
We haven't heard much about Kalani Faagata and Asuelu Pulaa since the end of the fifth season of 90 Day Fiancé: Happily Ever After? Both of them have kept their relationship largely off of social media, including their YouTube account, where they previously shared life updates. But on Dec. 28, Faagata changed course, sharing a sweet holiday photo with Pulaa and their kids.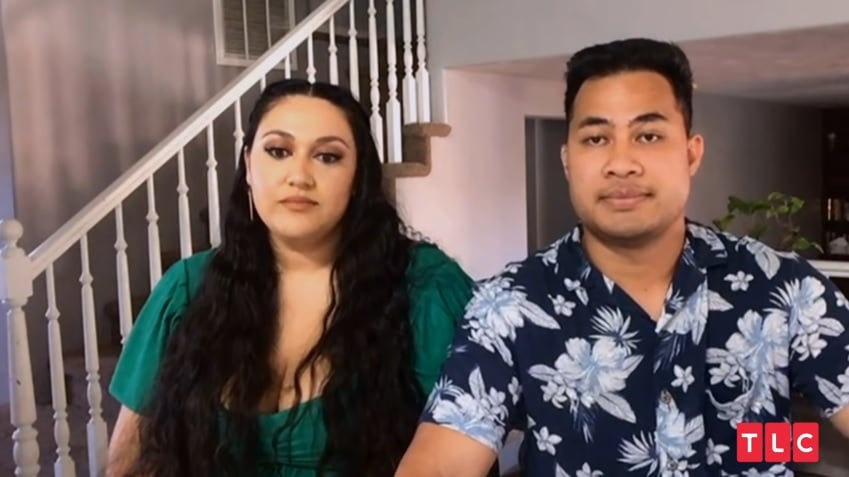 Kalani Faagata posted a family portrait on social media
On the evening of Dec. 28, Faagata took to Instagram to share a few holiday photos with Asuelu and their young sons, Oliver and Kennedy. The first picture shows her and Asuelu sitting in front of a Christmas tree, dressed in festive pajamas with their kids in their laps. Each of them seemed to be in good spirits and happy in the picture.
"Manuia le Kerisimasi ma le Tausaga Fou i lou ā'iga alofa'aga mai i lo'u ā'iga! Merry Christmas and Happy New Year, sending you love from our family to yours! 🎄🎉✨❤️" Faagata captioned the collage. See it here.
Fans are loving Kalani Faagata's holiday photos
Faagata's post generated over 40,000 likes and hundreds of comments, with many viewers gushing over the images.
"I can't with all this cuteness," one person wrote, adding, "You are so INCREDIBLY BEAUTIFUL OMG!! You, your mom, your sis….. Good genes right there!! My favs!! 💖💖💖"
"Oliver & Kennedy are getting big and these pictures are so sweet! Wishing you & your beautiful family a Merry Christmas 🎅🎄 and a Happy, Healthy New Year!" added another.
"Beautiful, just beautiful ♥️," said a third fan.
Faagata responded to several messages in the comment section, thanking fans for their compliments and sending back heart and kiss emojis.
The post comes after Kalani Faagata and Asuelu Pulaa battled marital issues on '90 Day Fiancé: Happily Ever After?'
The post comes months after the couple starred on 90 Day Fiancé: Happily Ever After? Season 5, where they battled through a series of personal conflicts. By the end of the season, Faagata had kicked Pulaa out for reckless behavior amid the coronavirus (COVID-19) pandemic and said she had "no idea when he's coming back."
"I'm done with it. I need to protect my kids. I can't keep letting him do whatever the hell she wants," she said in the finale.
However, they revealed at the reunion special that aired in September that Asuelu was back at home. "Today, we are together and we're living together," Faagata said. "But we aren't anywhere near where we used to be when we were first together. We're just in a really rocky place right now."
From the look of it, it seems like Faagata and Pulaa are, indeed, doing better than before. Perhaps they'll offer up more details about their relationship soon.