'90 Day Fiancé' Stars Natalie Mordovtseva and Syngin Colchester's Flirty Exchange on Instagram Has Fans Curious
Things might be heating up between '90 Day Fiancé' stars Natalie and Syngin. Some eagle-eyed fans found an Instagram exchange that hints the couple might have something going on.
The 90 Day Fiancé spinoff, The Single Life, features several former stars as they embark on their journey to find love after their previous relationships failed. Funnily enough, a few of the stars may have found love with another castmate. We know that Jeniffer Tarazona, who originally appeared in 90 Day: The Other Way, is dating Jesse Meester, another 90 Day alum. Now, fans have spied a comment on Syngin Colchester's Instagram from Natalie Mordovtseva that has fans wondering.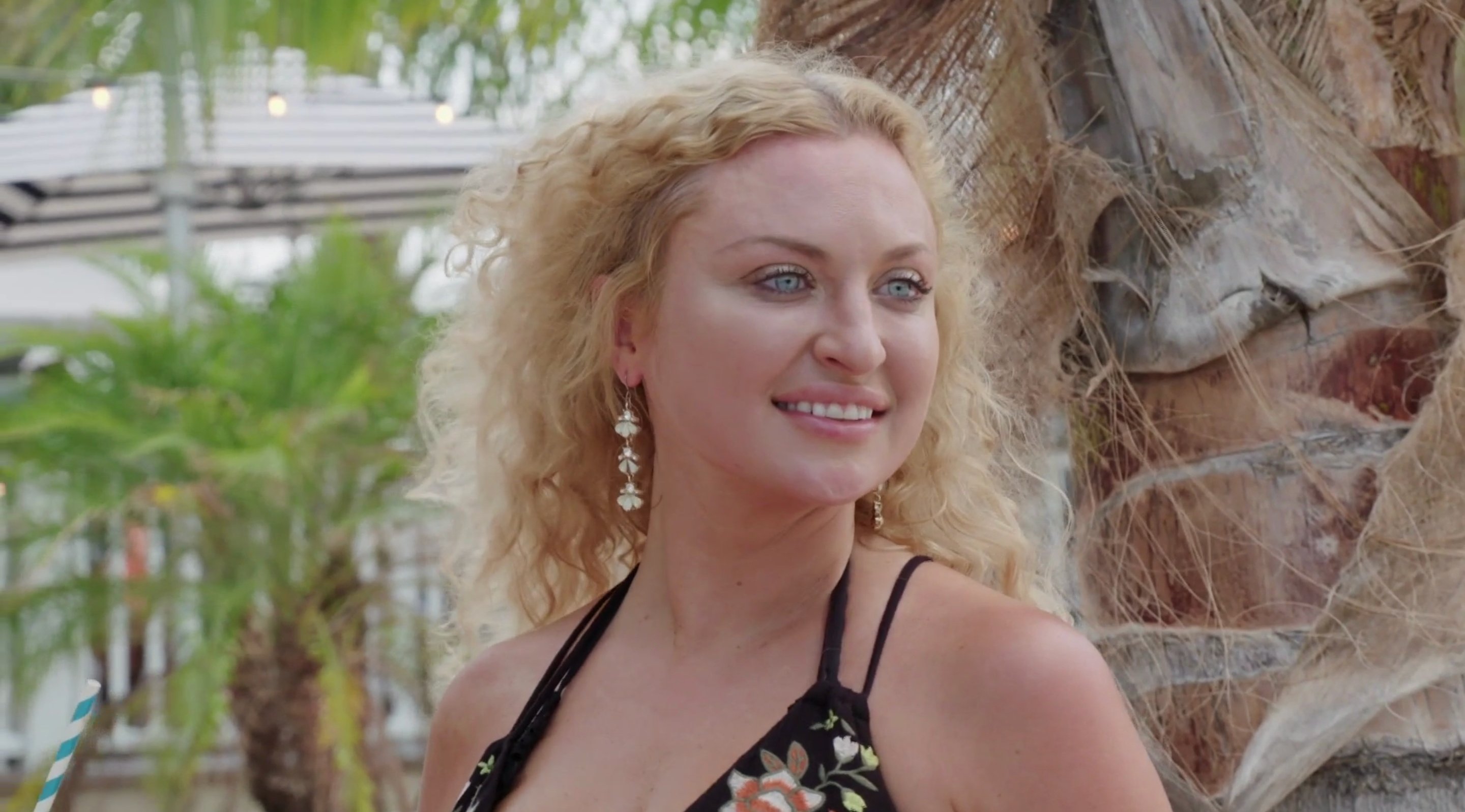 Who is Natalie Mordovtseva from the '90 Day Fiancé' franchise?
Fans will remember Natalie from her toxic relationship with Mike Youngquist. Natalie moved to Sequim, Washington, to be with Mike, but the couple never had a smooth relationship. When Mike visited Natalie in Ukraine, the trip ended in disaster when Natalie told Mike she didn't love him and tossed her engagement ring in his suitcase. Eventually, the two worked things out, even if it was only long enough for them to marry. However, this was only after Mike called off the wedding before they officially tied the knot. It wasn't long before Natalie asked for a divorce and moved from Washington to sunny Florida.
Who is Syngin Colchester from the '90 Day Fiancé' franchise?
Syngin was seen on 90 Day Fiancé Season 7 when he moved to Connecticut from South Africa to be with Tania. The 30-year-old had a difficult time adjusting to life in the States and often butted heads with Tania. Tania wanted to get married and have children, but Syngin had other plans. He had no desire to settle down, and ultimately, the fact that he didn't want kids caused the two to divorce. 
Syngin sat down for an interview with Entertainment Tonight to discuss his relationship. "This is a big decision for me, because I knew once I tell her this, it's gonna be the end of us," he said. "But I still knew that I have to do this because even though I love her so much and want to give her whatever she wants, if I give her this, it might just impact me negatively and the whole relationship and everything can get way worse. So, the children was definitely the deciding factor in everything."
Natalie Mordovtseva and Syngin Colchester were seen being flirty on Instagram
On Oct. 27, 2021, Syngin posted a photo on Instagram of himself standing naked in Lake Pleasant. He captioned the picture, "Life is what you make of it. Get naked and be free. Ooo [sic] and I mite [sic] need a [sic] ass tan hahahaha."
All in all, the photo itself isn't want has fans talking – it's the comments. Soon after posting the image, Natalie commented with three fire emojis. It's not that odd for those in the 90 Day Fiancé universe to comment on each other's photos. Debbie Johnson, who is currently on her own search for love in 90 Day: The Single Life, commented as well. But Syngin's reply to Natalie's caught some fans' eyes when he wrote "See you soon" with three fire emojis. 
Natalie is a somewhat polarizing figure in the 90 Day franchise, and Syngin isn't all that popular either. One Redditor wrote, "Didn't Natalie pitch a fit every time Mike wanted to have a beer? She'd NEVER be able to deal with Syngin's drinking."
Another commented, "This is very concerning. Syngin is Mike with a drinking problem. And Natalie is Tanya but in zee voodz [sic]."
Even if the comments are there just to drum up attention, fans are interested in watching the potential couple. You can catch new episodes of 90 Day: The Single Life with Natalie and Syngin on Fridays on discovery+