'90 Day Fiancé' Stars Paul Staehle and Karine Martins Are Dropping Their Restraining Orders Against Each Other
Paul Staehle and his wife Karine Martins went through a very public battle this past summer. The 90 Day Fiancé: Happily Ever After stars posted a video of an altercation involving the police. And soon after, Karine reportedly left Paul. 
Their issues eventually landed them in court. But now it seems like Paul and Karine may be working toward some kind of reconciliation.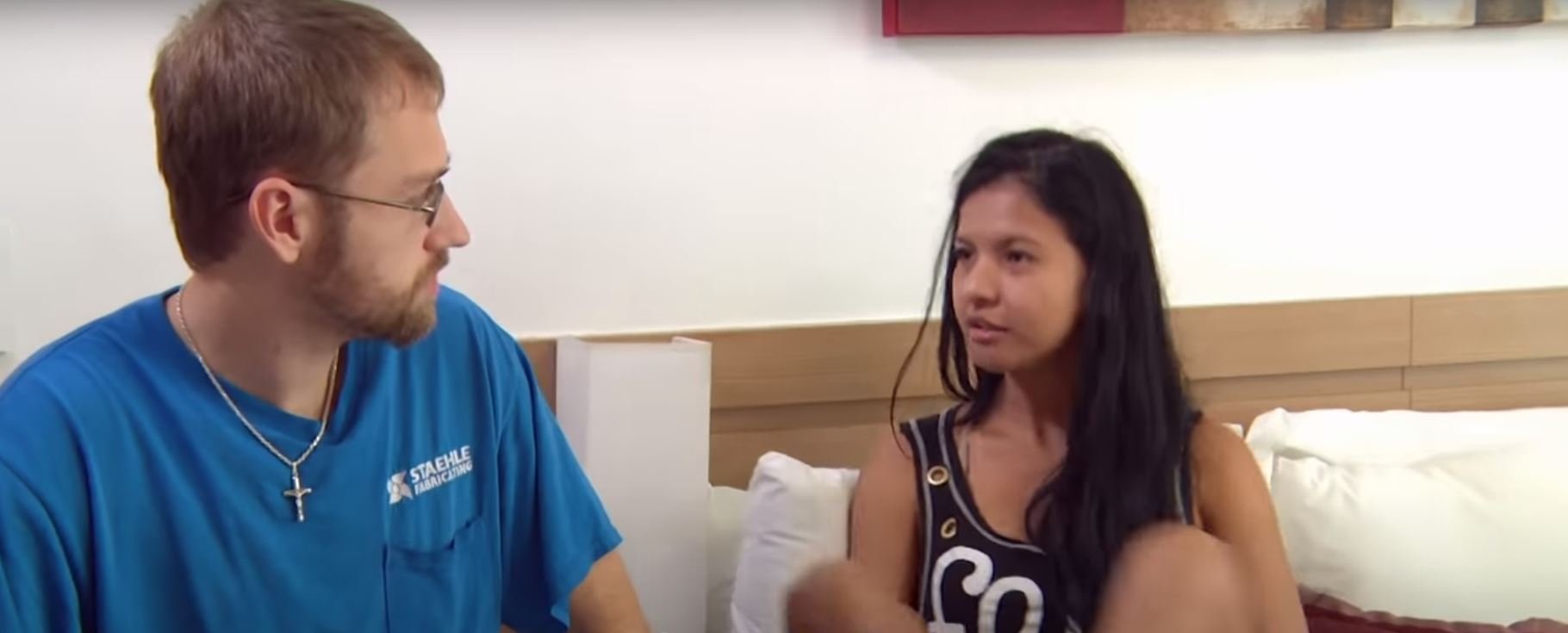 What happened between the two '90 Day Fiancé' stars?
The last time fans saw Paul and Karine on 90 Day Fiancé: Happily Ever After, the couple was headed back to Brazil after Paul failed to secure a job in America. But after the season finished filming, it seems the two ended up flying back to the States.
On July 30, Paul shared a live Instagram video in which he is seen fighting with Karine. In the post — which was shared again by 90 Day Fiancé blogger John Yates — police can be heard questioning the couple about their altercation.
Karine tells the cops she feels unsafe around Paul. But he insists he has video footage to prove he did nothing wrong. The fight led to Karine leaving Paul's house with their young son, Pierre. 
Paul and Karine filed restraining orders against each other in August
After posting a series of combative back and forth messages on social media, the 90 Day Fiancé stars ended up filing restraining orders against each other. Paul shared a photo of Karine's restraining order on Instagram. And the document revealed that Karine was accusing Paul of physical, emotional, and sexual assault. 
As reported by US Weekly, Paul accused Karine of harming him by adding glass shards to his food. He also claimed that her friends sent him threatening messages.
In August, a Kentucky judge approved Paul and Karine's restraining orders. The couple was ordered to stay 500 feet away from each other. But while the court granted both parents temporary custody of Pierre, Paul was restricted from seeing his son. 
The '90 Day Fiancé' couple dropped their restraining orders
According to US Weekly, Paul and Karine have agreed to drop their restraining orders against each other. The outlet reported that they dropped three emergency protective orders on September 16 and are no longer obligated to appear in court. Paul and Karine requested removing the orders, which indicates they may be headed toward some kind of reconciliation. 
The couple was noticeably absent from the 90 Day Fiancé: Happily Ever After Tell All. As seen on his Instagram page, Paul is currently in Brazil. But Karine, who is expecting another baby boy with Paul, has not publicly confirmed where she is staying.