'90 Day Fiancé' Stars Paul Staehle and Karine Martins Welcome Their Second Child
Paul Staehle and Karine Martins made headlines in summer 2020 when they split after a heated altercation. The 90 Day Fiancé stars have since made amends. And in a recent social media post, Paul announced that they just welcomed their second baby boy.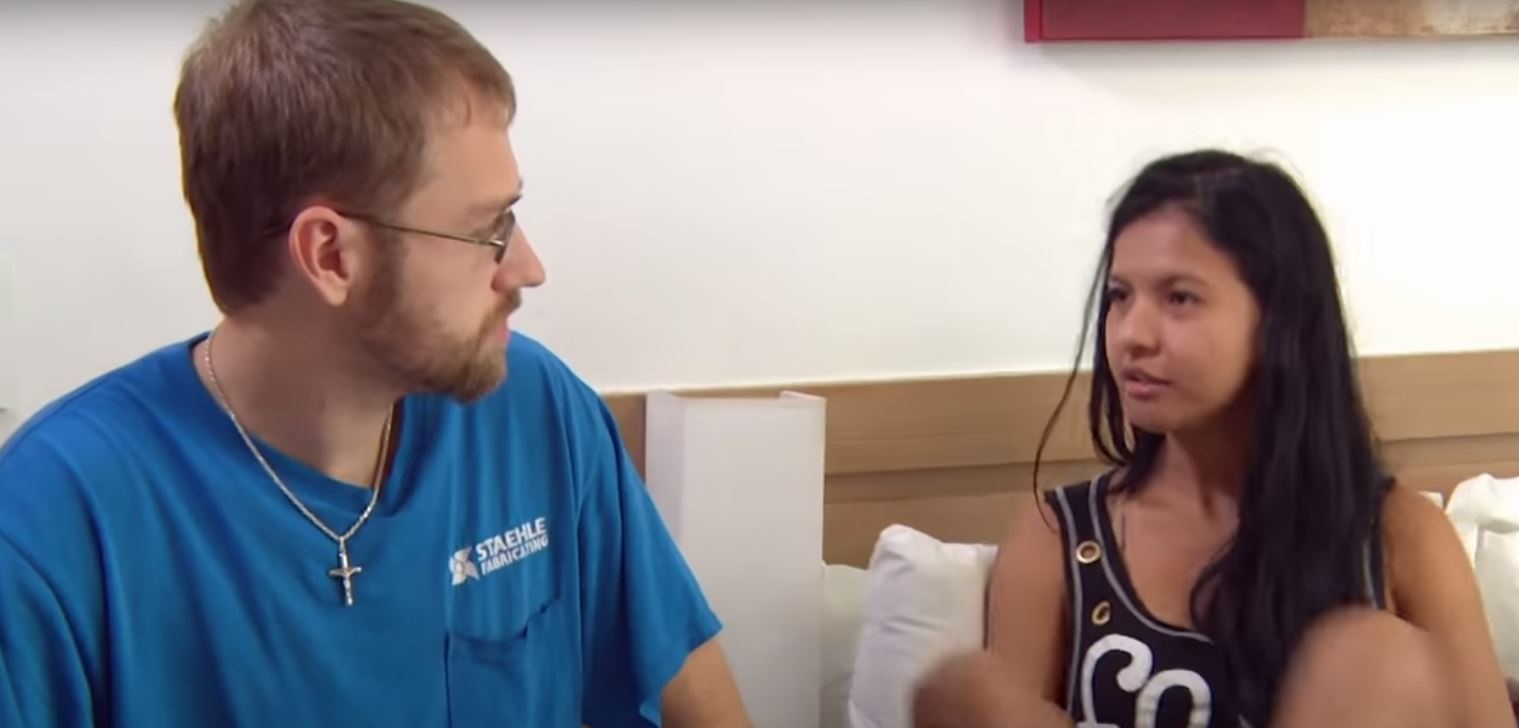 The '90 Day Fiancé' stars nearly split in 2020  
In the summer of 2020, while their season of 90 Day Fiancé: Happily Ever After was still airing on TLC, Paul and Karine separated after a blowout argument. Paul shared a video of the altercation — which involved the police — on social media. After their fight, Karine moved out of Paul's home, and the two filed orders of protection against each other.
At the time, Paul revealed that Karine was pregnant with their second child. When Karine left, she took their son, Pierre, with her. Paul claimed she was missing and not letting him see her son.
RELATED: '90 Day Fiancé': Paul Staehle Offers Proof He and Karine Martins Are Back Together Following Abuse Allegations
She refuted his claims, and the couple continued to accuse each other of various things on social media. As a result of their feud, Paul and Karine were not featured in the 90 Day Fiancé season-end Tell All special.
Paul and Karine eventually reconciled
A few months after their split, Paul and Karine made amends and reconciled. In a chat with 90 Day Fiancé blogger John Yates, Paul admitted he made mistakes and was now trying to keep Karine happy.
"I regret saying a lot of things. I think that I should have really been a lot more professional, a lot more private," Paul said. "And I regret things, I'm sorry. I hope and pray for brighter days and for positive things to happen that we could all be at a peaceful future, a good future for everybody."
RELATED: '90 Day Fiancé' Star Paul Staehle Shares Family Picture Revealing Wife Karine's Growing Baby Bump
"There's a lot of things I shouldn't have done," he added. "Karine has every right to be upset. Karine has every reason to have her concerns. And I was wrong to say things that I did publicly. I was wrong to do what I did."
Paul and Karine have since moved back to Brazil. And the couple has been updating fans on Karine's pregnancy.
The '90 Day Fiancé' couple welcomed their second child together
In a Feb. 5 post on Instagram, Paul revealed that Karine had gone into labor and delivered a healthy baby. He shared a video of their second son, Ethan, and noted how quick the delivery was.
"Ethan," he captioned the post. "Born Healthy And Very Fast."
Paul's post was met with good wishes from his 90 Day Fiancé co-stars. Angela Deem congratulated the couple and pointed out how "beautiful" the new baby is. David Toborowsky wrote, "Congratulations to you all. Be safe and healthy. I hope and pray this helps your family become closer and brings you all joy and happiness.".