'90 Day Fiancé' Stars Sasha and Emily Larin Discuss Miscarriage, Domenick Nati Weighs In [EXCLUSIVE]
Cheat Sheet spoke exclusively to Domenick Nati, who found out all the details about the '90 Day Fiancé' stars' miscarriage tragedy.
90 Day Fiancé stars Sasha and Emily Larin were certainly controversial during their time on the popular TLC reality show. Despite it all, however, the pair managed to see things through. But in a recent radio interview, the stars revealed that they'd endured a terrible tragedy, which changed the way they interacted in their marriage going forward. Showbiz Cheat Sheet spoke exclusively to radio host Domenick Nati, who gave us the scoop on what happened to the Larins, and what they'll be doing going forward.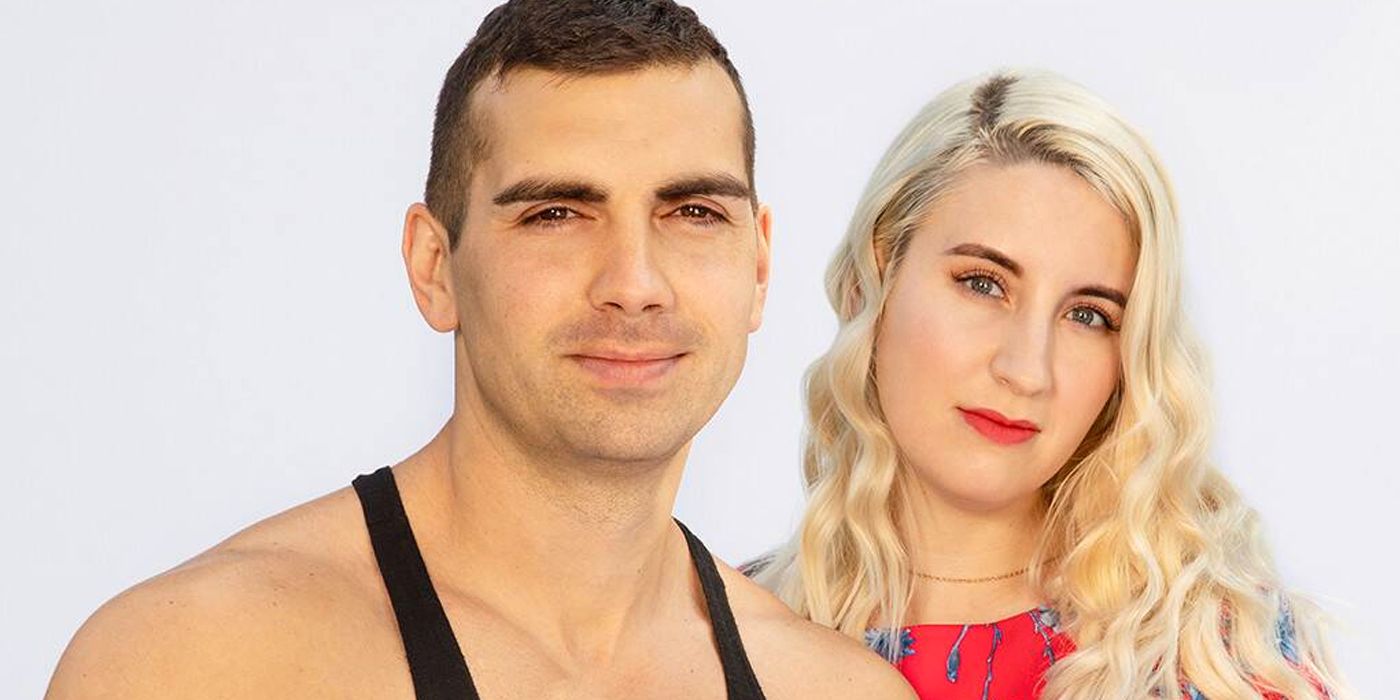 Sasha from '90 Day Fiancé' went on Domenick Nati's radio show
In April 2020, Sasha (whose real name is Alexander) spoke exclusively to Entertainment Tonight about all the ways his life has changed. Sasha explained that taking care of a child is difficult, and he wasn't interested in having any more children. What's more, Sasha explained that he was the main caregiver of the couple's young son, David, which turned him off from having more kids.
"I'm a babysitter again," he said. "Now I'm stuck at home and it's been a month and I can see how I'm losing my [physical] progress… It's kind of hard for me mentally and I'm trying to stay positive. I'm trying to do a simple workout at home, at least it's something."
But when he went on the Domenick Nati Show on Feb. 20, he was singing a very different tune.
He revealed that he and Emily endured a miscarriage
When Sasha went on the show, the 90 Day Fiancé star made several exclusive revelations. He told Nati that he and Emily had endured a miscarriage, which is why they don't want to have any more children. Sasha also explained that while they've been asked to appear on Pillow Talk, he declined, because he doesn't want to "talk s***" about his fellow castmates.
Sasha also revealed that Angela Deem, a 90 Day Fiancé fan favorite, is popular on the spinoff and elsewhere because she "talks s***."
Nati weighs in
As a radio host, Nati has been granted exclusive access to all things 90 Day Fiancé. While many may know Nati for his rumored engagement to Cortney Reardanz, another show alum, Nati has also been featured in many mainstream online and print publications. Nati's celebrity access is unparalleled, which is why he's able to offer unique insights on these revelations and more.
"I know miscarriages can be tough and I understand their decision to not try for more children. However, as we all know, "being careful" doesn't always work so we shall see," he told Showbiz exclusively. "As far as saying he doesn't want to be on Pillow Talk because he doesn't want to 'talk s***,' I can understand if that's not his style because that IS a big part of that show. Several cast members have mentioned Angela's antics on my show and I'd love to have her on to address the comments made about her."
That seems like a direct call-out to Angela Deem — a 90 Day Fiancé favorite — so we'll just have to tune in to see what happens next.